I started #2 today. This one I'm shooting for better performance. I'm only using five 1/4" laminations this time instead of six and only one is mahogany instead of two. No lyptus in the handle this time either. The difference in weight is very noticable already.
Carving out the shark for the inlay

Dry fit.

The splines for the blade.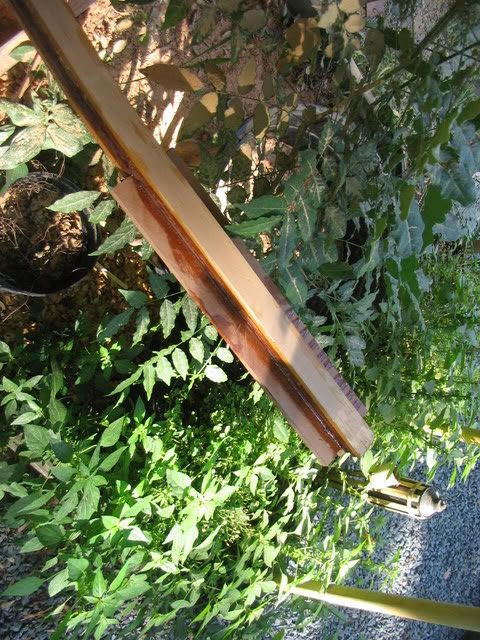 I book matched the front and rear blade faces. The front is going to be cedar, the rear mahogany. The light cedar front will have a dark mahogany stripe bisecting it. The dark mahogany back a light cedar stripe.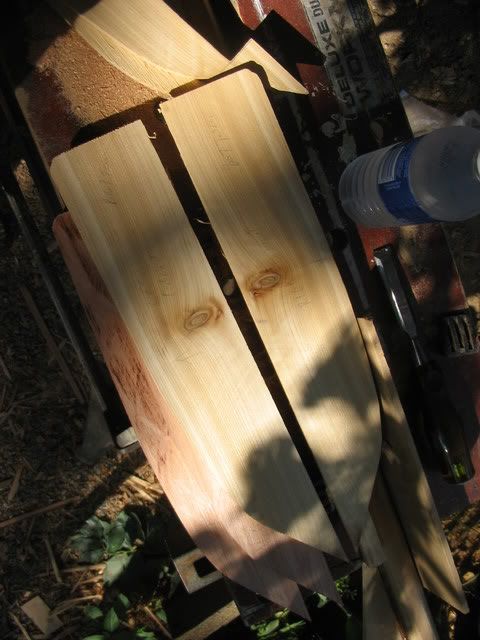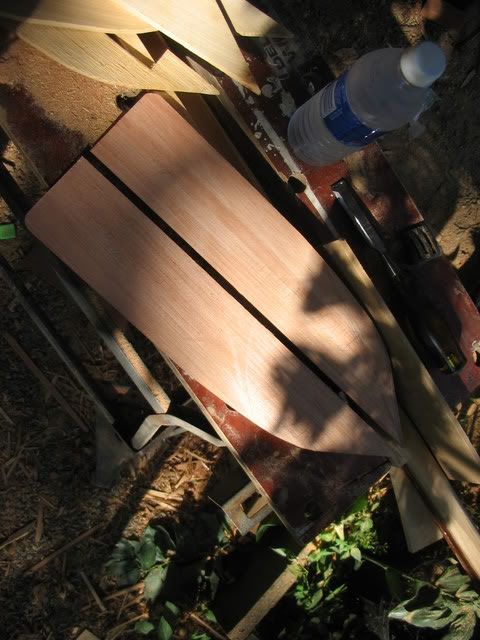 Here is the 1st paddle. I had already put on what I thought was the final epoxy coat but the cheap chip brushes I had left behind lots of bristles and brush strokes. Shortly after this I sanded the whole thing down again and won't finish it until I do both at once with the 207 hardener. I'm then going to finish them with 3 coats of varnish as our buddy Neil has suggested in my eopxy question post.

To many bristles and brush marks…..get the sander out …...again.

-- Bob, Carver Massachusetts, Sawdust Maker http://www.capecodbaychallenge.org
---