I didn't get to resaw any wood for the summer challenge yet. Still having some issues with the bandsaw and was busy with 5 windows and work this weekend.
We are replacing all our old windows with new Pella Prolines. Nice to get rid of the storm windows and they should really save some energy. We are using all new construction instead of the replacements. We didn't want to lose the glass area and these are still going pretty quickly.
The pictures
I had a headache in the morning so I was sleeping in. I heard a little banging (I'm 1/2 deaf so I sleep through anything) but still hung around in the bed for another 5 minutes. When I came downstairs there was a gaping hole in my house.
The son-in-law knows his stuff.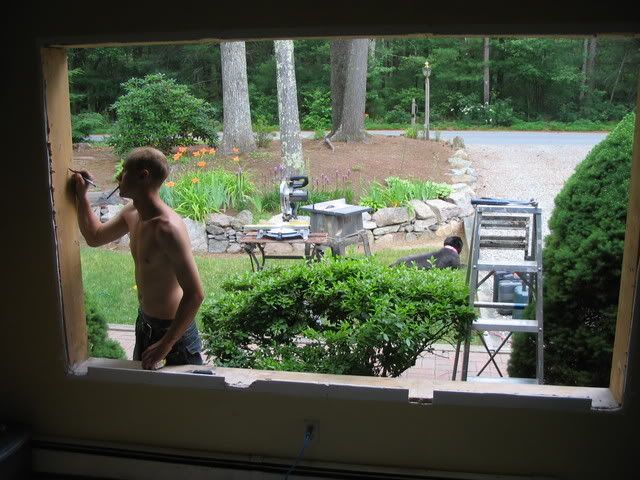 Hanging the 1st window

All in

Finished

We did 2 other windows as well. 7 more to go.
-- Bob
---