I've got a smile from ear to ear. We finally took a ride and picked out the cushions and material for the chair today. Suzanne should get started Monday or Tuesday. I may have a finished chair by next weekend.
I've tested out some different combinations for the cushions and decided on 5" of high density foam with 2" of a softer foam on top for the seat, The back will be 5" of soft foam. Each will be wrapped in batting to soften the edge.
I'm looking forward to finishing this in the projects directory. Look forward to a grand presentation.
The second coat of Watco natural went on tonight (gave another pint of blood to the mosquitos). I really, really like what the sun did for the color. Thanks Giz!
And now the star of our show…..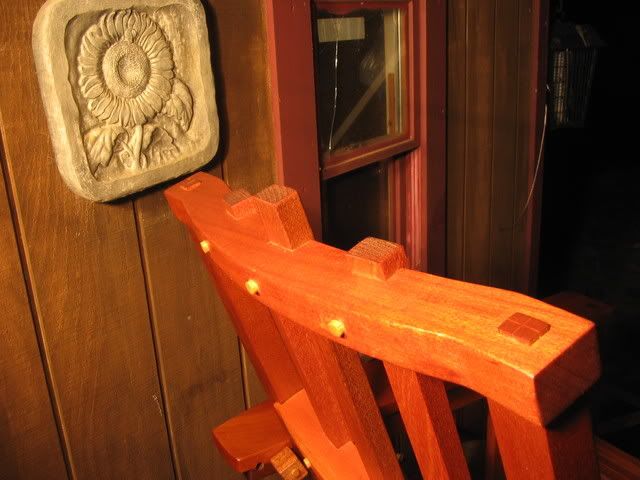 Lessons learned.
1. I can do this
2. Clean up your glue…..I've been scaraping and sanding for days….
3. Listen to your friends at LJ and you can't go wrong….
Next blog will be the finished product….hopefully with me sleeping in it.
-- Bob
---