Haven't had much time in the shop the last couple of days. It's almost done though. The only wood left to cut is the seat support and I'm still debating on which route to go…I may build 2 different ones and test for comfort.
Some pictures of tonights progress. Sorry the photos are a little blurry. My camera flash didn't survive me leaving my camera out in the rain…..:(
Cutting the hinge pin.

Finished hinges

Final sanding before the oild goes on

From the back

The reclining pegs…..not much recline…only 3 holes.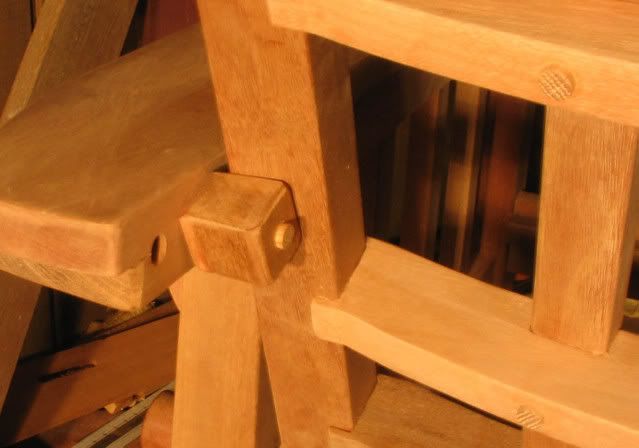 I should get the 2 seat bases done tomorrow. I'm going to build one with the springs from my old chair and one solid. I'll test them once the upholstrey is done. I'll get the 1st coat of oil on tomorrow.
-- Bob
---