I'm glad I caught this and not one of my kids. i never would have heard the end of it. I was installing the pegs on the other side of the seat when I noticed the bracket for the arms was loose. I was initially concerned because it was loose but I couldn't get it out. I messed with it a bit trying to be careful that I didn't make it worse when it suddenly popped out. I hadn't put any glue on at all. Oh well…at least I know the joint is tight.
Doh!....where's the glue stupid?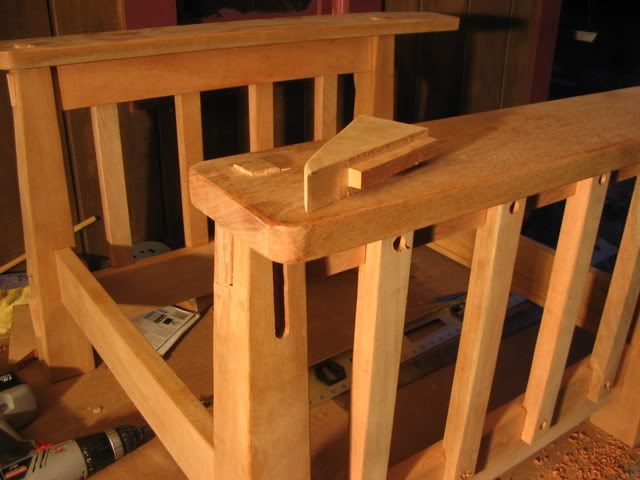 The only other thing I did tonight was to trace the back of the arms. I'm going to double the thickness where I'll be drilling the holes for the pegged back adjustment. I'm going to offset the cut on the outside of the arms 1/2". I'm also thinking about either two or possibly a square of 4 through pegs for interest. Any thoughts…think it's too much?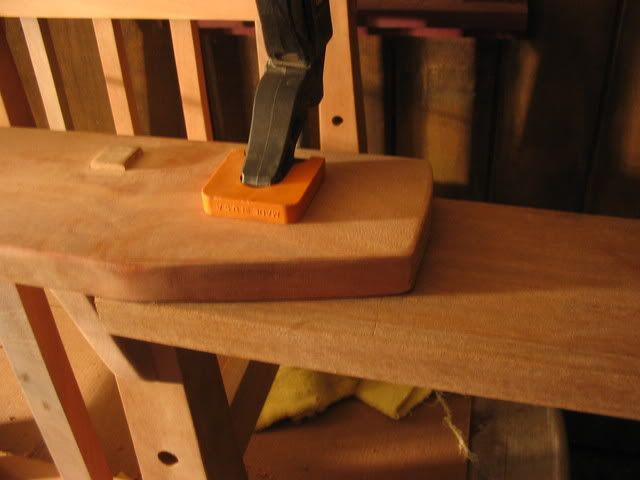 I have just a few things remaining to do. The second hinge, the seat support, the rear arm peg area, and the pegs. I think I'm definitely on track for finishing this weekend. My wife just found a good place to buy the foam rubber and it happens to be just down the street from the house I grew up in. So road trip this Saturday.
-- Bob, Carver Massachusetts, Sawdust Maker http://www.capecodbaychallenge.org
---