Well fellow jocks, I am back on track with this project. I pondered the leg issues and decided to go with a contrasting wood. I recently found a lumber yard in Toronto ( message me for more info) that is incredible for a city yard, so I had to buy something and one of these something was 8/4 walnut.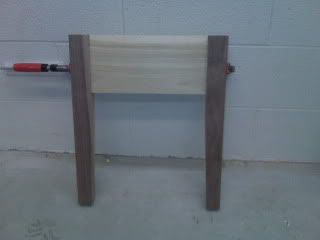 I milled and tapered the legs in my own shop which was a great time saver , I mortised them in class and dry fitted the whole assembly. My phone died after 2 pictures. Sorry.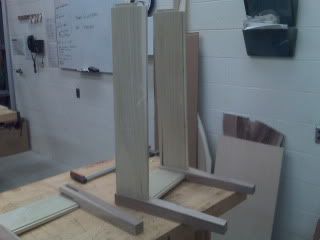 The instructor was impressed with the legs and asked if I wanted to veneer the rails and top with shop cut walnut Hummm! What to do what to do? this is an advance skills and I know he has a vacuum press…
Anyway I had to work again last night and can barely form a coherent sentence never mind write a blog so thanks for reading and good night.
-- All bleeding will eventually stop.
---