After locating some 4" "green" sewer and drain line; I started to connect the dust collector. By using a series of "y's", elbows, and blast gates I was able to make a main branch that will run to the jointer, planer and large sander; a branch to a floor sweep, and a branch to the existing 2" duct line. I still have the second 4" connector on the main DC free for expansion if needed. So far I have just "friction fitted" these connections and they seem to work fine. I had to use two short pieces of flex hose when making the stack connections because I couldn't find any 22 1/2 degree elbows that fit my drain pipe.
NOTE: I used ball type swivels on the drops from the main branch to allow the drops to be repositioned so that flex hoses from these drops could be connected to more than one machine.

DC, CYCLONE, RISER STACK AND 1st DROP OFF OF MAIN BRANCH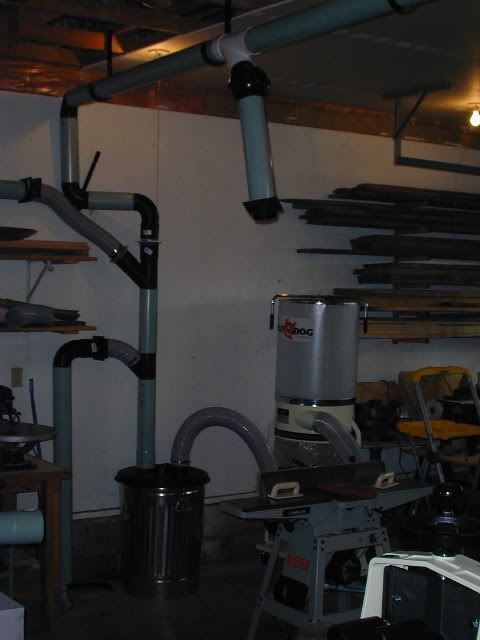 RISER STACK FROM CYCLONE


ANOTHER VIEW OF STACK UP FROM CYCLONE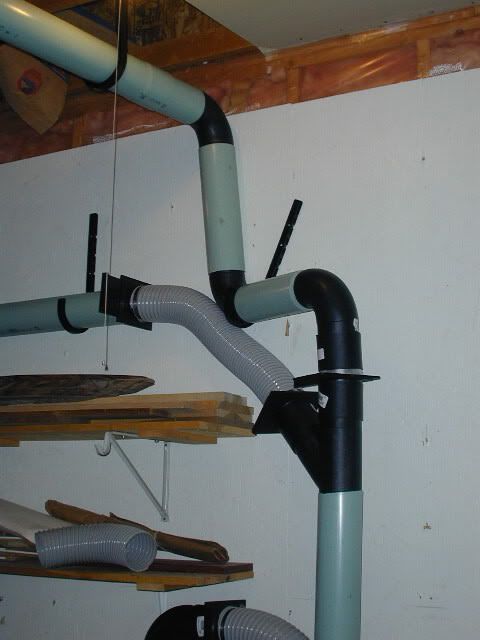 LINE CONNECTING 4"LINE TO EXISTING 2" LINE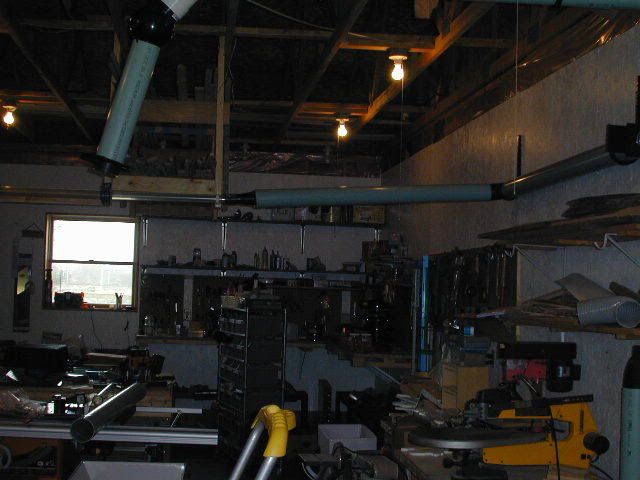 ANOTHER VIEW OF BRANCH CONNECTING 4"TO EXISTING 2" LINE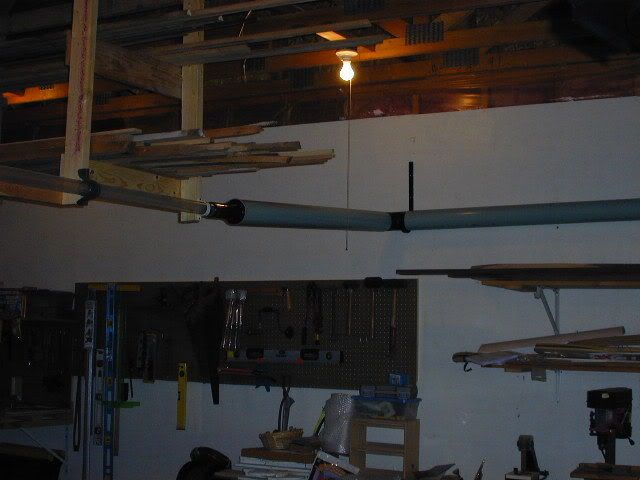 -- Larry "Work like a Captain but Play like a Pirate!"
---