As you can see to date I have added some lumber storage (Triton metal racks) and shop built cut-off and sheet goods racks on casters as well as a rack to hold 2×4's or molding off the floor. We have also added more tools to the collection. I really need to get all this stuff organized. I'm still looking for thin walled 4" PVC to create a main line and drops for the new DC. The small system I started out with works pretty good for the band saw table saw and not so well with the miter saw. It definitely is not enough for the jointer, 22/44 sander of the thickness planer. I plan to connect one branch of the new DC to the jointer, planer, and sander. The other branch will connect to the TS band saw and Miter saw using a reducer to drop from 4" to the existing 2 1/2 ducting I already have in place. I have two shop vacs a new stainless steel Rigid model that I am going to dedicate to the router table and another old one for general shop cleanup. I also plan to add a floor sweep station near the galvanized can with the cyclone top that is going to be used as a pre-separator. I hope you all enjoy the photos and I most definitely welcome comments and or suggestions on how I could improve my setup.
I mounted an old piece of kitchen cabinet to the wall under the window and use small file cabinets to make a desk


Rigid TS and small 1HP DC system connected to Rigid DC tubing…it works but is not powerful enough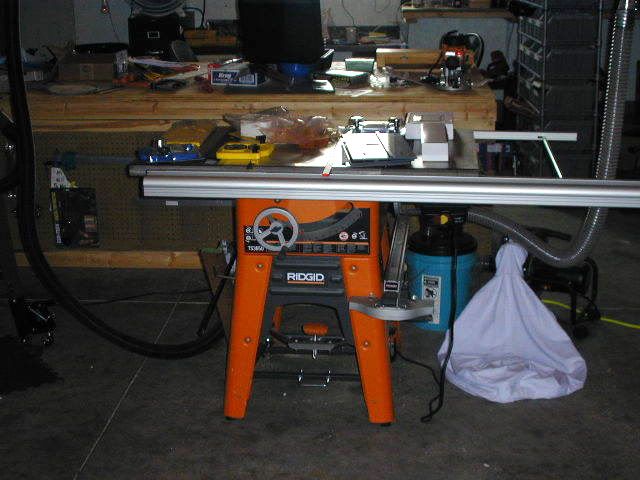 Rigid band saw still connected to the small DC system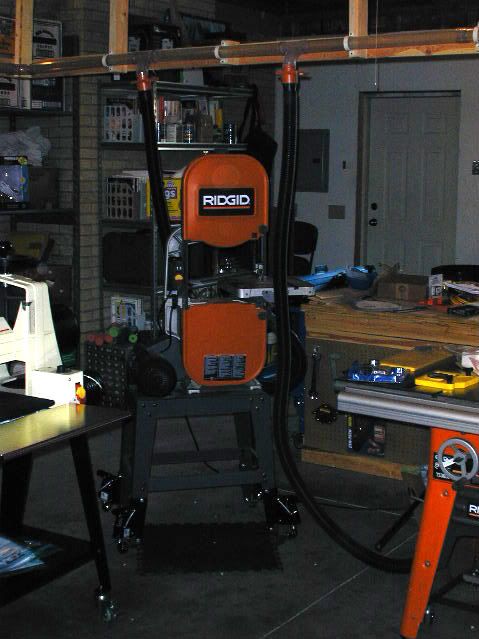 Another view of the JET sander

My wife likes to do Intarsia so we have an area for her sanders, scrolll saw and a small old drill press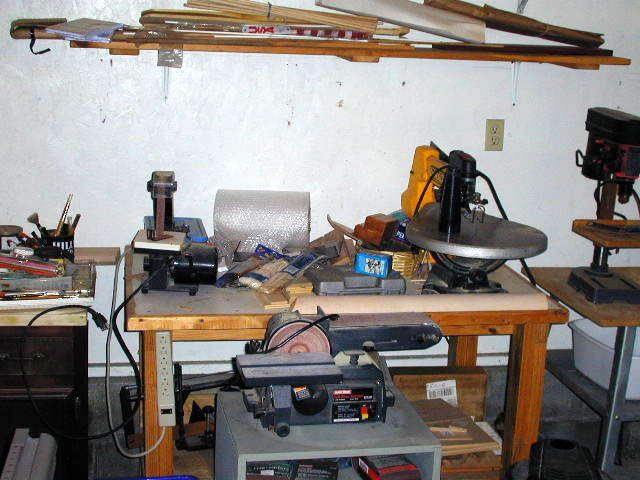 Drill press…we want to get a larger one down the road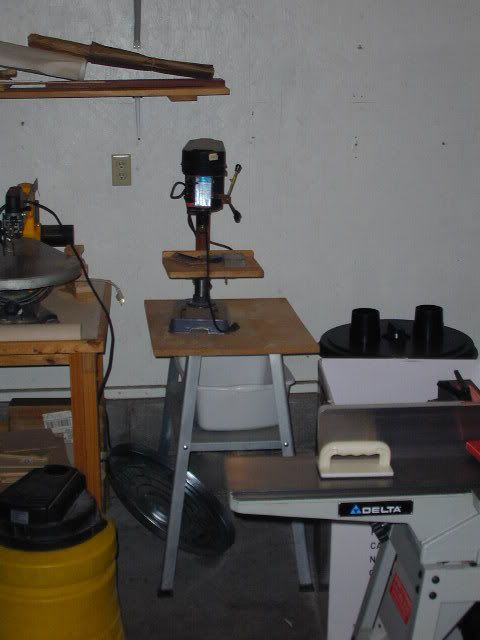 Kreg Router table…still need to drill out the mounting plate for the new small Triton router but have to get longer mounting screws first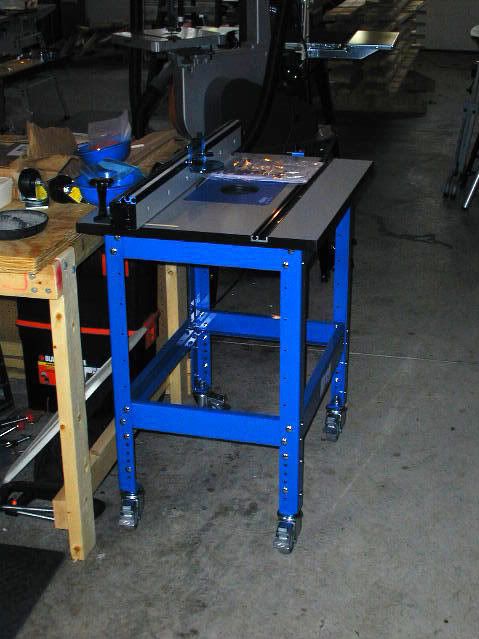 Large Triton plunge router I got to augment my old Skill plunge router that is now dedicated to sign work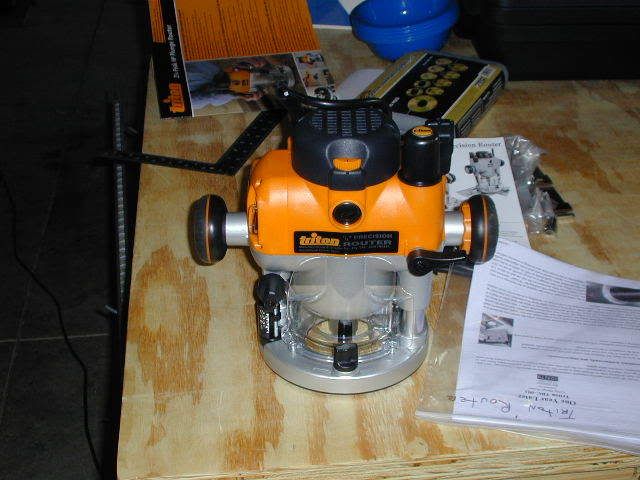 Smaller Triton routh with above the table crank to be dedicated to the Kreg router table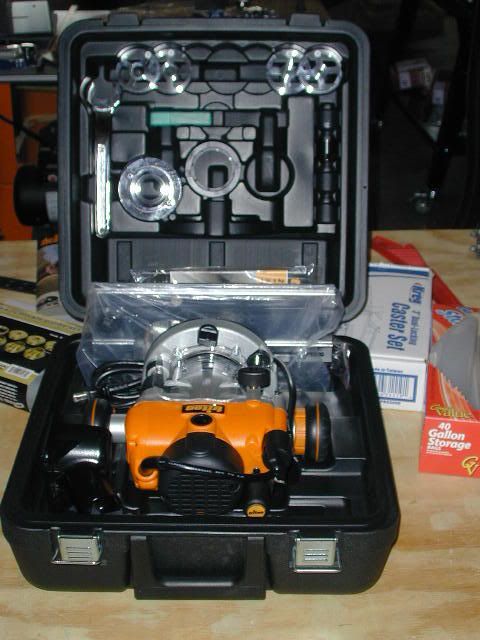 New Delta 6" rabbeting jointer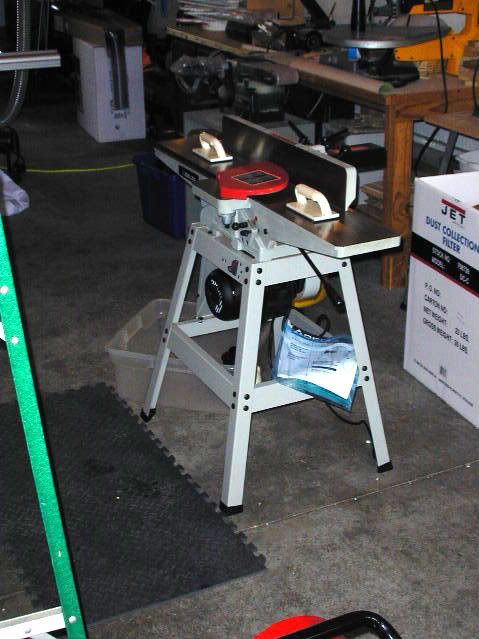 DeWalt 13" planer. I mounted it to a piece of 3/4 plywood and glued up MDF infeed and outfeed supports to the plywood then added cleats to match the vice jaws of an old Walmart workbench that I have had for years. I can easily remove the planer if I need to use the banch for other crafts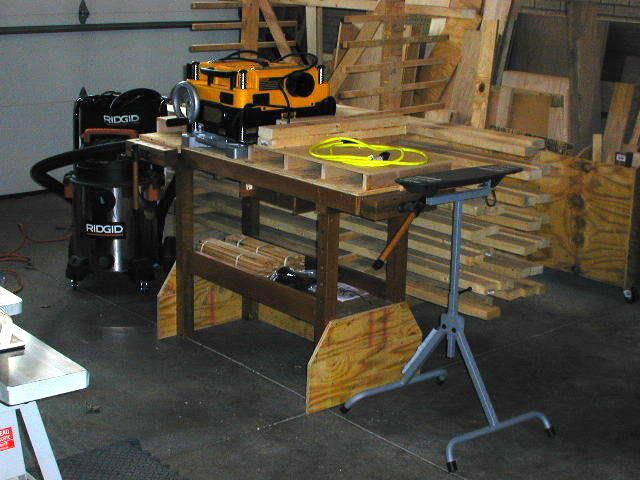 Rigid Miter Saw mounted on a Ryobi stand. I mounted it to a small piece of old kitchen counter top and then to the Ryobi stand because it would not attach directly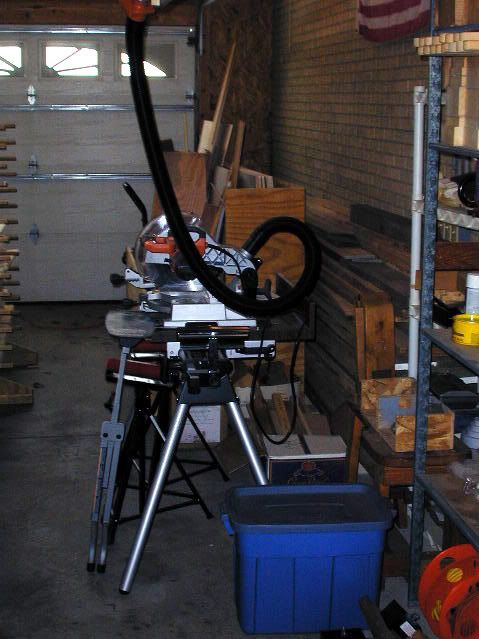 Knock-down rack to hold 2×4's. Once I complete the basement bar that I am building I will knock this down and store it for later use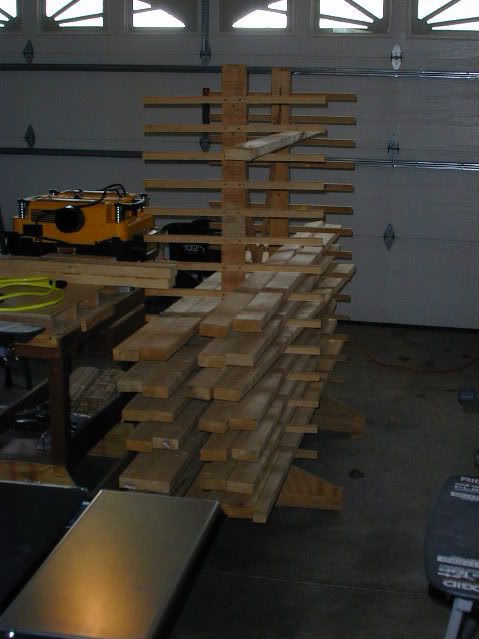 Cut off cart and left end of sheet goods cart both of which are mounted on casters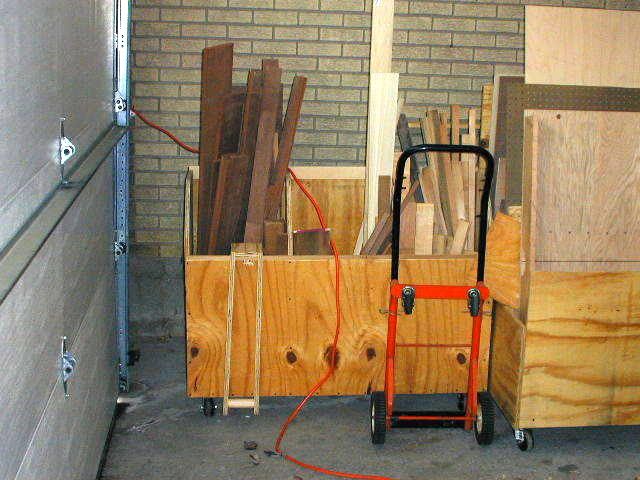 Lumber carts and stacked lumber in the background against the wall

-- Larry "Work like a Captain but Play like a Pirate!"
---