Today I cut the splines fairly flush with a flush cut saw after taping all around them with blue painters tape. Measured and drilled holes to install SOSS barrel hinges, and rough sanded everything to 120 grit.
The first photo is of a maple box in progress. I found a 6' piece of what appears to be 8/4 maple crown molding and decided it would make a neat box/shallow chest. It will have a spalted maple & walnut laminated top.
After flush cutting and sanding box bodies. I didn't like the spacing of the splines in the foreground so I redid the jig on to adjust the spacing.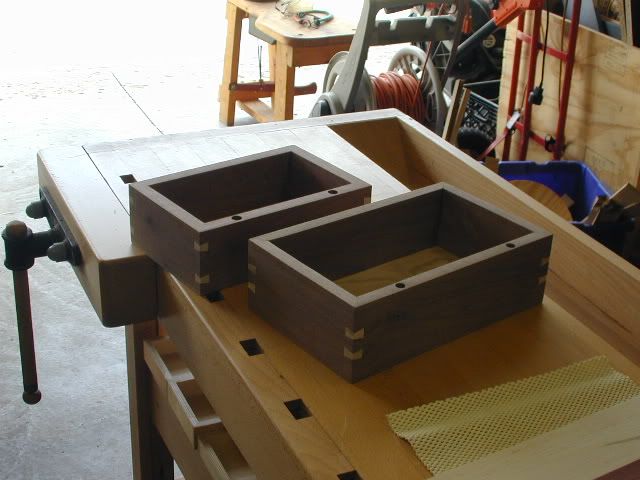 Laminated box tops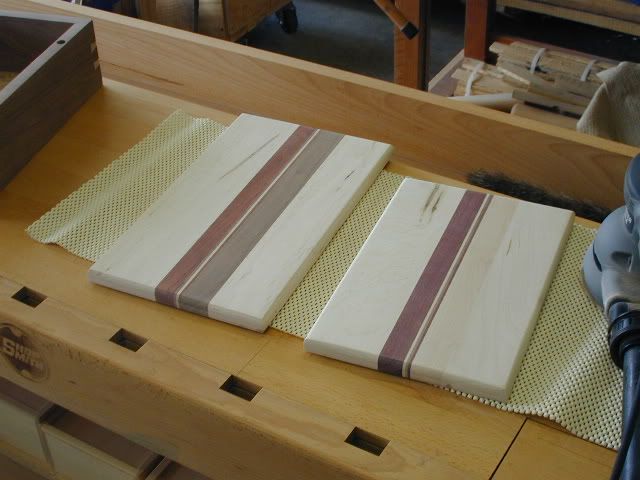 Work in progress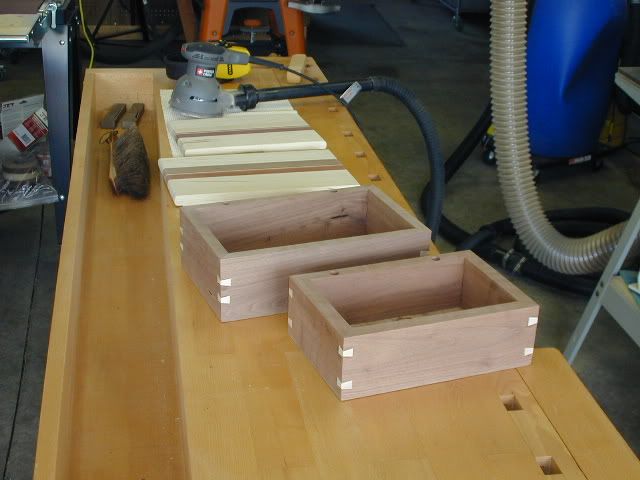 -- Larry "Work like a Captain but Play like a Pirate!"
---