After the hiccup a week or so ago, it was time to get back into the swing of things. I had the wood, and all the materials I needed. My tool issues were solves thanks to a very kind soul who took pity on me and sent me another collet for my router. I picked up a new bit and it was time to go to work.
So, I got to cutting today. Everything was cut a little long, and I'll be trimming everything down in a couple of days to final lengths. The 12" boards were ripped down to 10 1/2", with the exception of the top, which will have a ledge sticking out about 1.5" on all sides.
Now, I know that if there aren't pics, it didn't happen, so here they are.
First, the sides and top of the bookcase.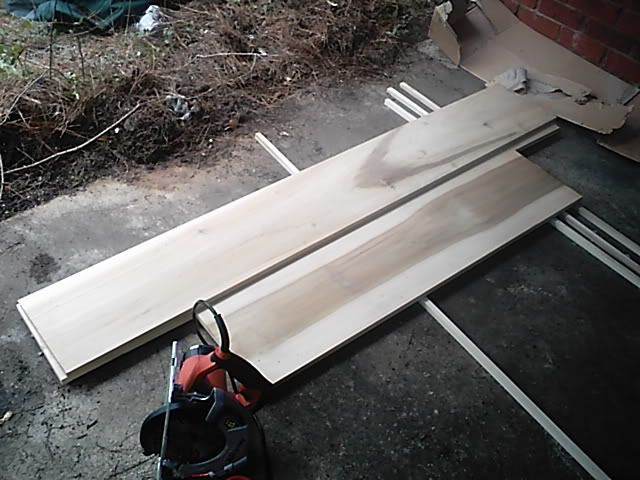 The actually didn't get cut down at all, hence it's size. Mostly, I've just forgotten about it. I'll probably knock it out tomorrow after work.
Next are the shelves.
I've cut them about an inch long for the time being, and I'll trim them up just before final assembly.
Next is the toe kick and the top "stretcher" (for lack of a better term).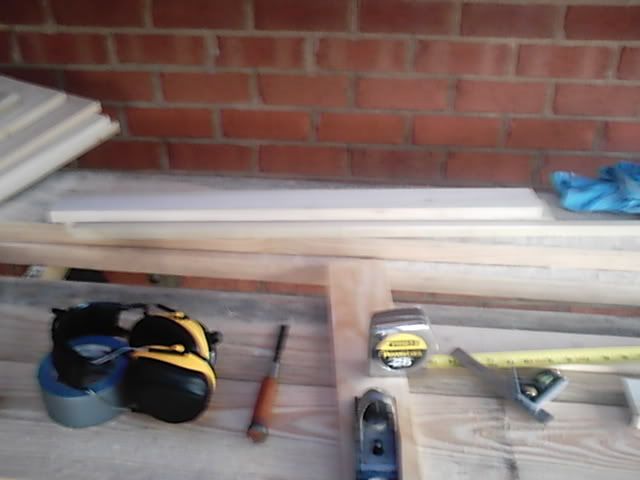 I was originally planning on putting a curve on the toe kick, but now I'm not so sure that will work with a 2.5" board, so I'll have to play around and see what happens. I may just need to extend it a bit with the scrap from the rips I made. It's all poplar, and it'll all be painted. I'll do some sketching tonight and see what happens.
This is my first real attempt at fine wood working. My hope is to put together something that the customer (Mom) will be happy with and I can be proud of. Luckily, I've got the LumberJocks and a few other folks who've got my back :D
-- "Give me your poor tools, your tired steel, your huddled masses of rust." Yep, I ripped off the Statue of Liberty. That's how I roll!
---