So. As of last night, I'm the proud owner of a #60 1/2 type block plane. I say type because instead of it saying Stanley, it says Norvell Shapleigh & Co. that dates it to around 1912 or so. But the pride of the weekend is my back saw. You remember this ugly and beat up thing, right?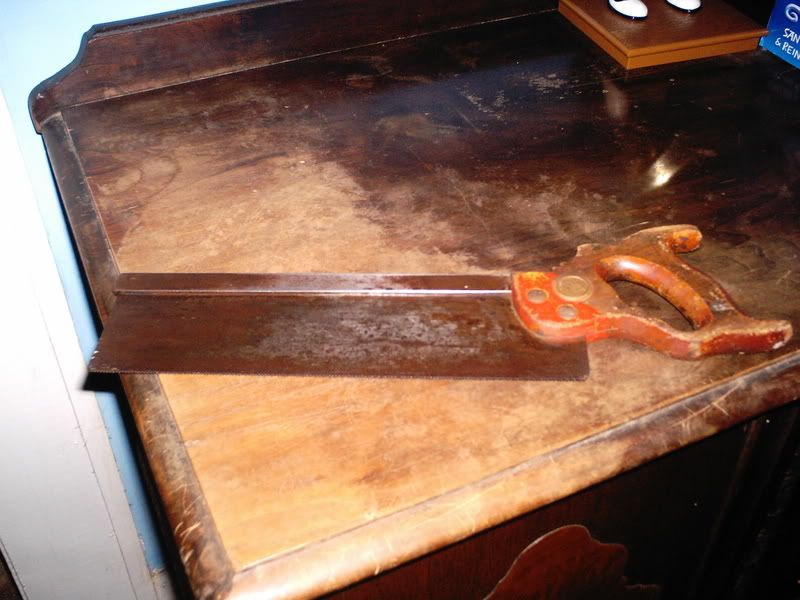 Well, it wasn't pretty. I honestly have no idea what possessed me to even by that ugly thing. It's really pretty scary, isn't it. Well, I spent some quality time last weekend learning how NOT to clean up a saw, but then some time today produced this: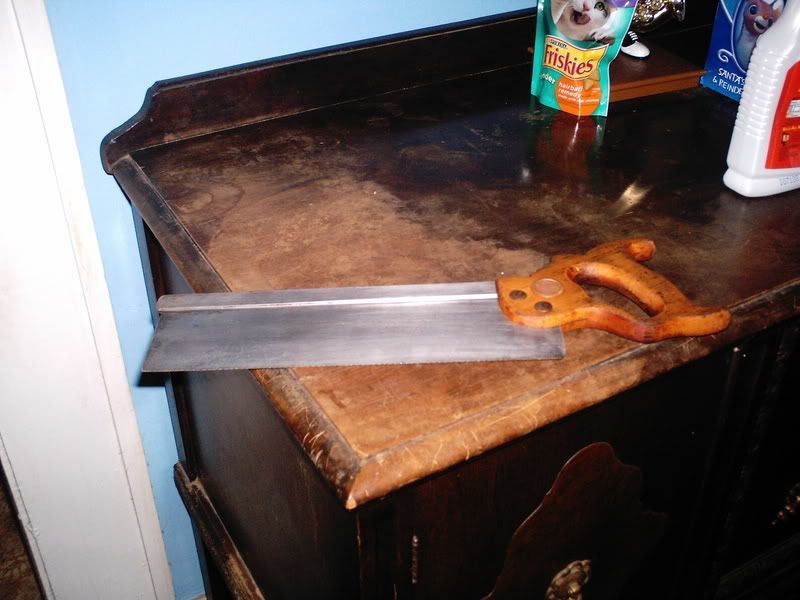 Now, I can see areas I should have hit better. I had to sand most of the handle, then applied BLO to it. I didn't do that good a job under the handle, as you can see in this picture, but still…it was only my first saw rehab, so I'm pretty happy with it all in all.
I'm about 1/3 of the way finished with the Disston D-8, but had to take a bit of a break due to a blister on the thumb of all things. Don't worry campers, I'll probably finish with the Disston this weekend, and will try to get the Diamond Edge saw done as well. Here's hoping anyways!
-- "Give me your poor tools, your tired steel, your huddled masses of rust." Yep, I ripped off the Statue of Liberty. That's how I roll!
---