The Thursday after payday is like Christmas for me. Why? Easy. That's when the tools I bought the previous payday typically arrive! Today was a pretty big haul for me, and since I've mentioned these tools before, I have to make sure they actually exist by posting them. So, without further ado, here we go!
First is this 12" Tenon saw. It's marked WARRANTED SUPERIOR in a manner that reminds me of Disston saws. The metal is darkened from either age or some treatment, but the metal is pretty smooth with very little iptting from previous rust. There are no etchings on the blade, so it's really anyone's guess who the maker actually is.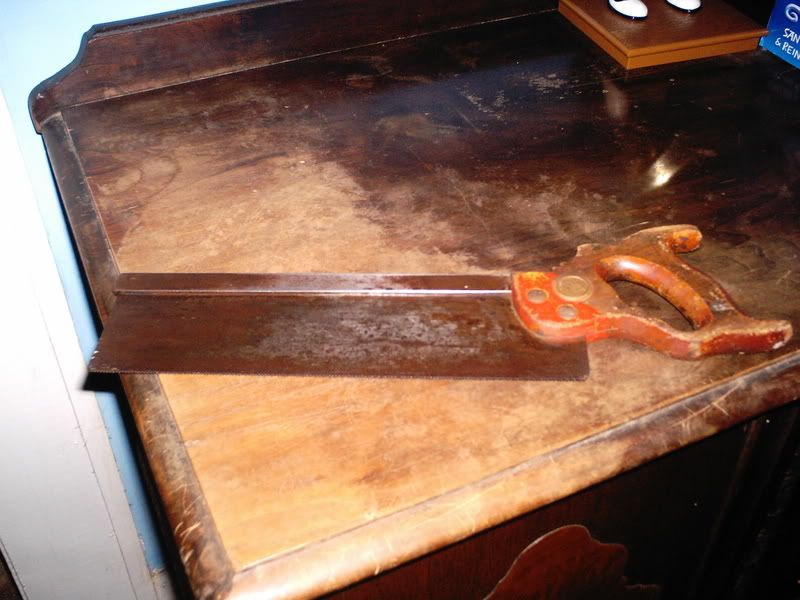 This was not the only saw…oh no! First is one marked Shapleigh's Hardware Diamond Edge. The handle again reminds me of a Disston, but the seller felt it may be a Harvey Peace saw. Further investigation will be forthcoming.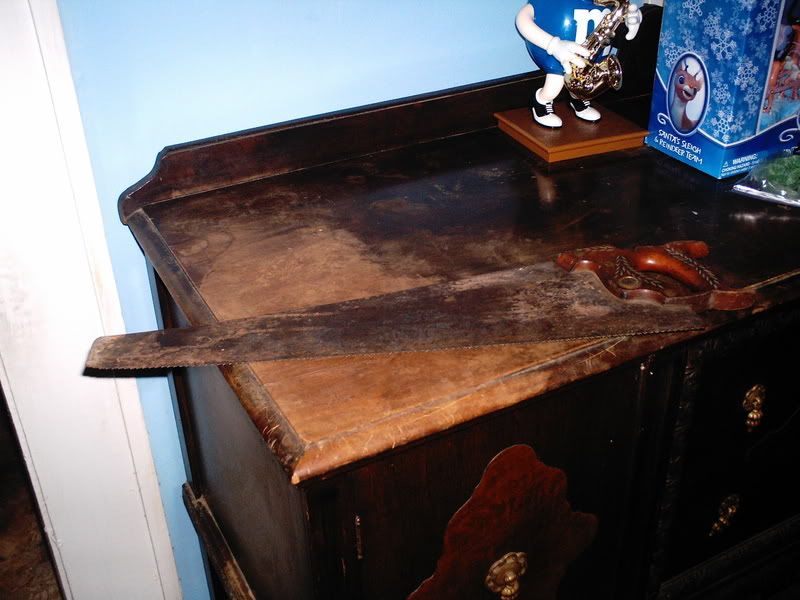 Now, with two saws that I felt might be Disston's already, you'd think that was enough. But oh no! We just can't have that, now can we? Nope! This one IS a Disston. A D8 to be exact. The medallion on the handle and the etching on the blade tell the tale here!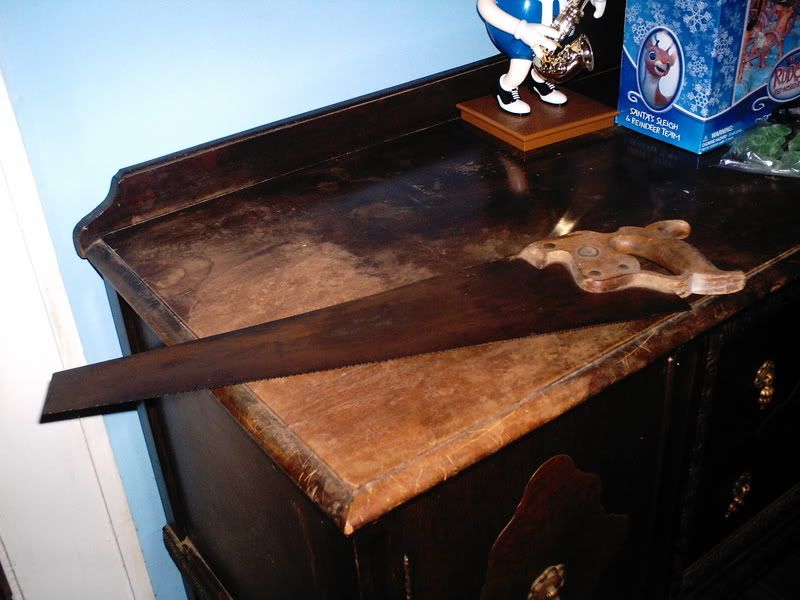 If that was all I'd brought home, that would be enough. But wait, there's more! That's right! For the low, low price of $19.99 was this Diamond Edge jointer plane. This was put out by Shapleigh's Hardware, but was typically produced by other companies like Stanley or Sargent.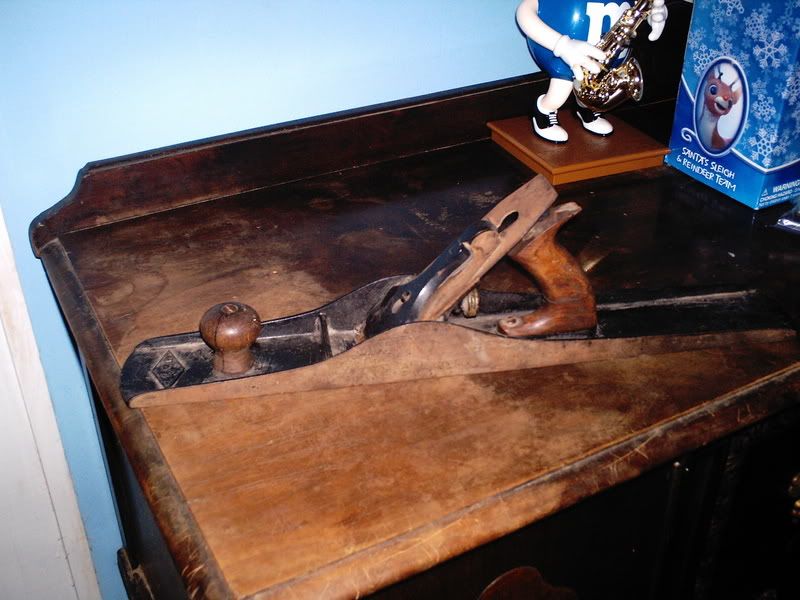 I'm still waiting on the Stanley #45 I won :D
-- "Give me your poor tools, your tired steel, your huddled masses of rust." Yep, I ripped off the Statue of Liberty. That's how I roll!
---