I was reading my RSS feeds the other day and came across this article in Woodworking magazine. As soon as I saw it I knew that I had to make one for myself! I have a Bessey vise that I got for a few dollars at the Columbus Flea market here in NJ. You know the old saying, you get what you pay for? Well I did! Needless to say it still served some kind of purpose for me, I tuned it up and made the best of it.
When I looked at the article in WW online zne I started to get excited and went happily scrounging in my offcuts for some nice wood. I still had some nice oak from the futon I salvaged, I had some 3/4 all thread and couplings, nuts and hardened steel washers from a machine that was being scrapped and went to work.
This was a seat of the pants design for me. No sketches no drawings, just the picture from the magazine. A lot of my tools are built this way.
I am ashamed of my self and apologize for not taking any progress pics but I was so exited to get this done that I didn't bring the camera to the shop. I worked on this sucker all day, I started at 5 AM and finished at 4:00 this evening, (just in time to make dinner, it was my turn!).
So here are the finished pics, if any one wants to build one for themselves I will be happy to do a sketch with dimensions for them.
The first shot is poor old Bessey, She's a poor substitute for a real vise but she's all I had the dough for! all the other shots are of my new beautiful Etaux Vise! Hand made by yours truly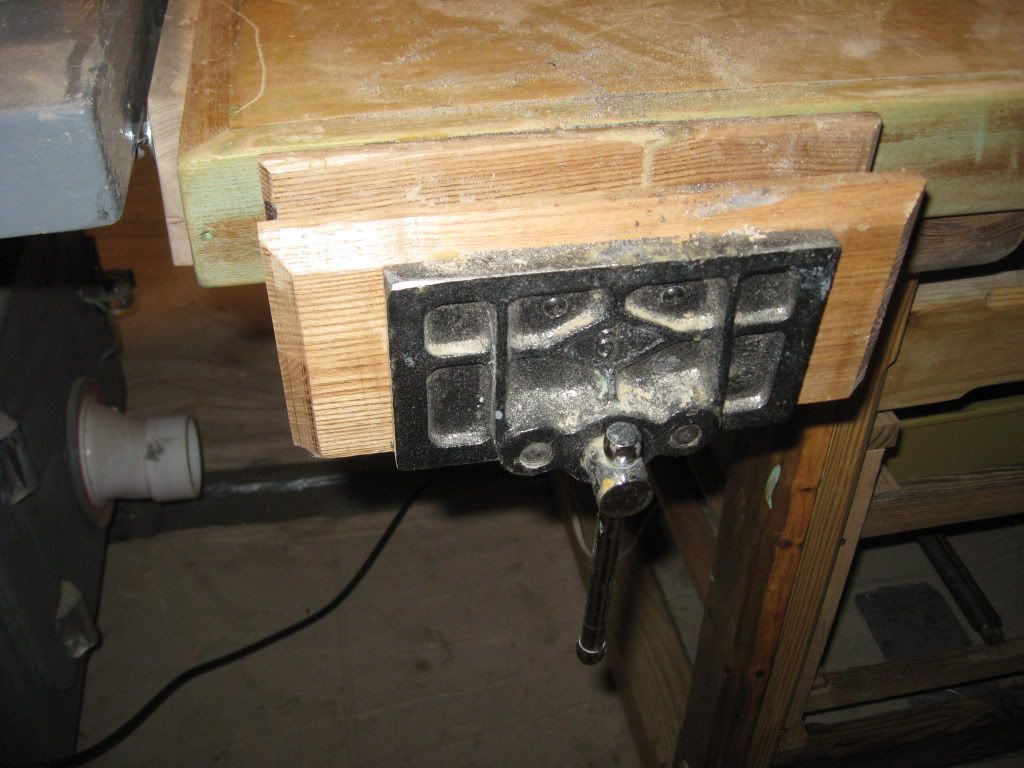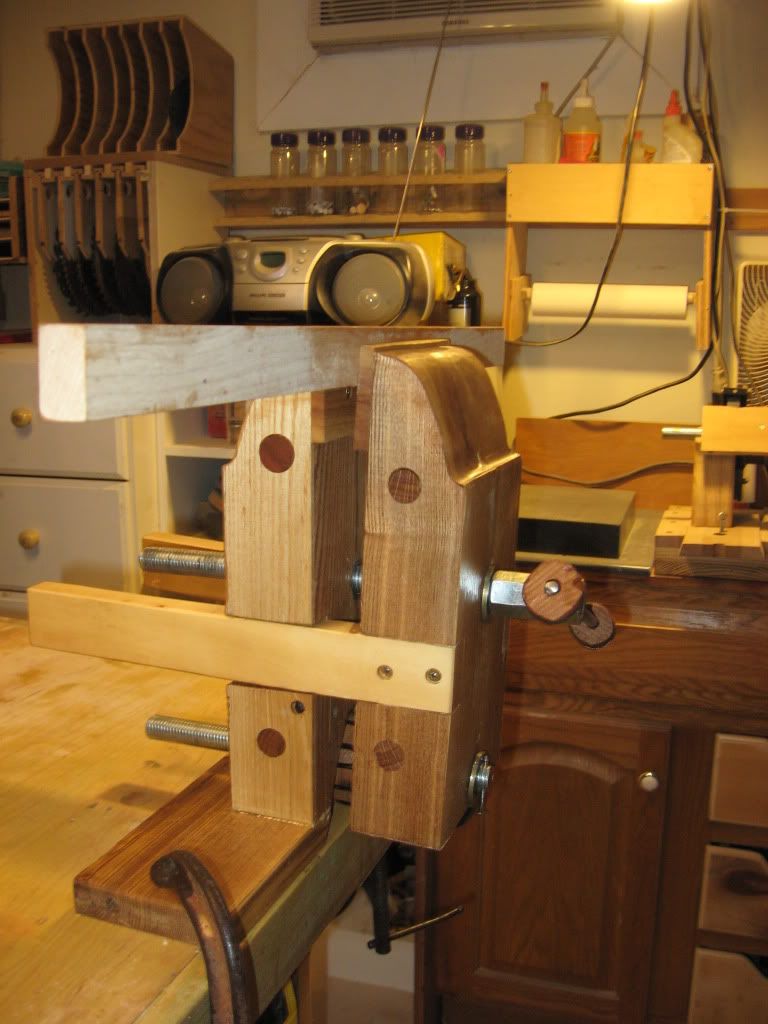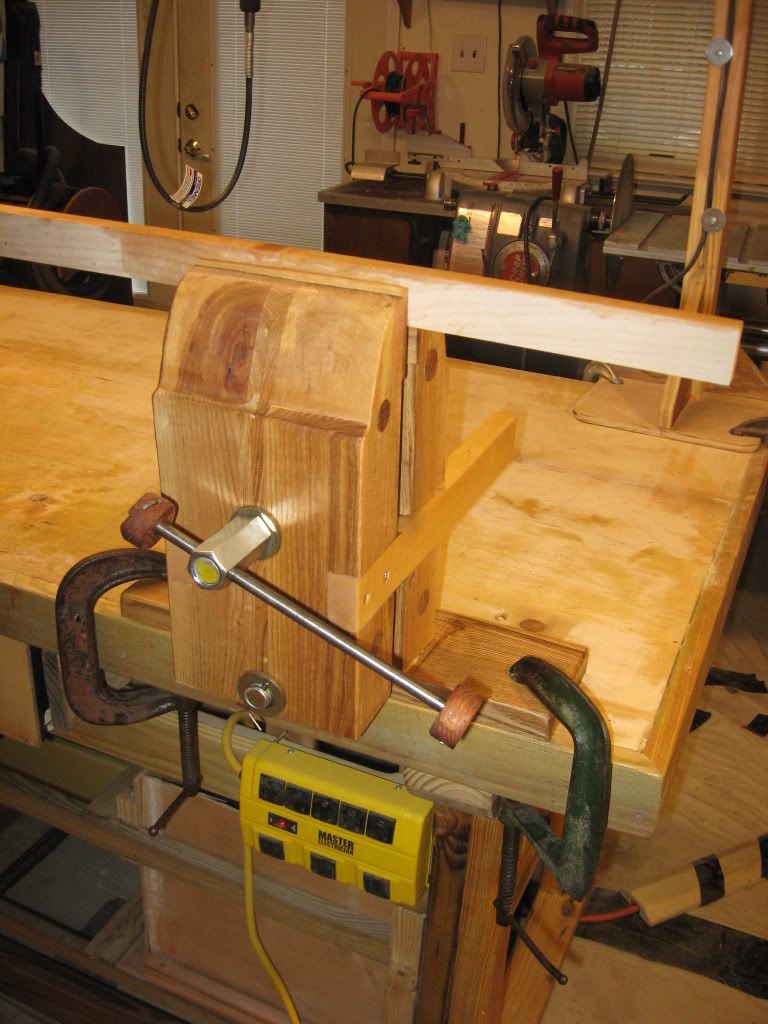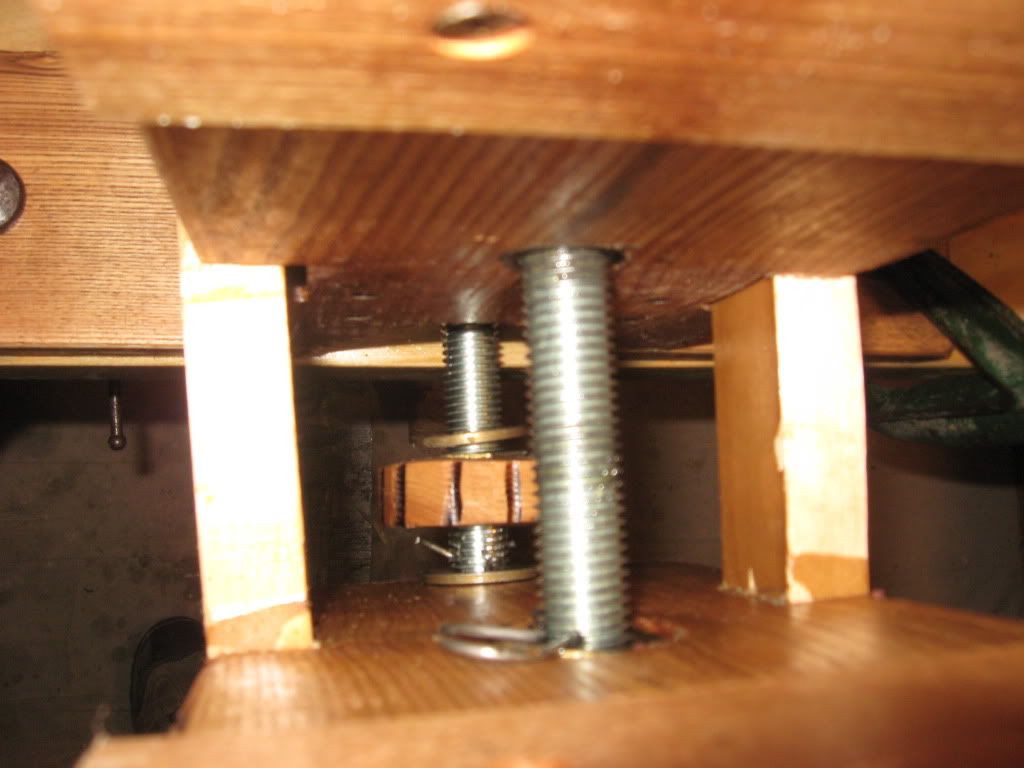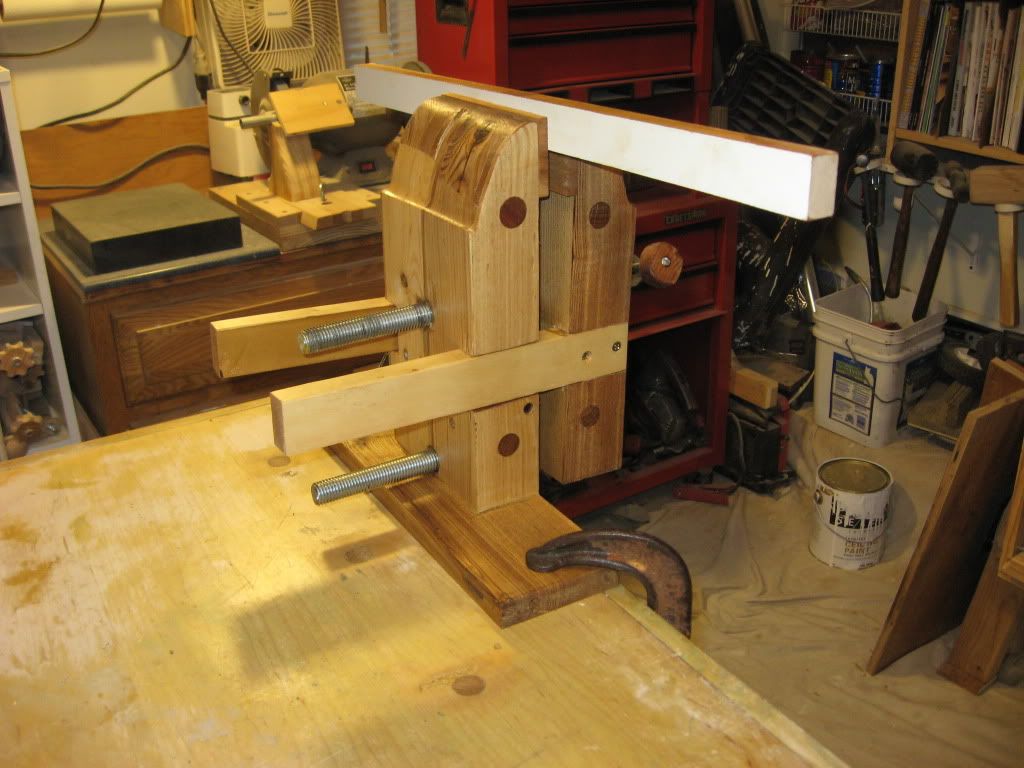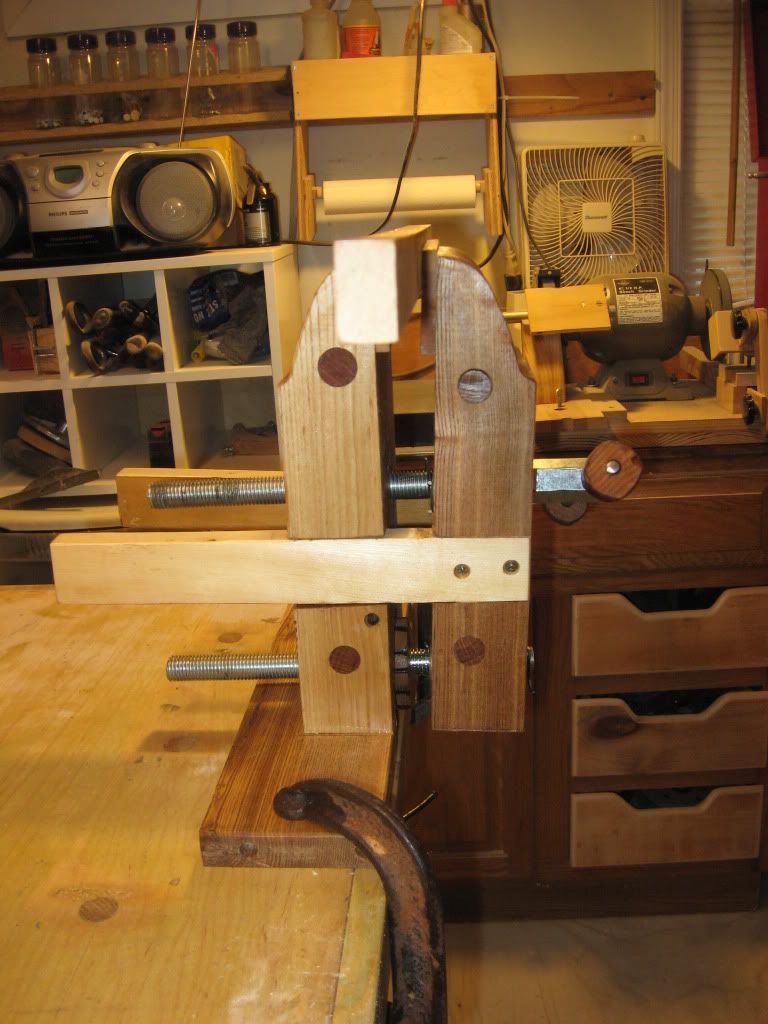 -- Ted, Browns Mills, NJ http://www.twhgrafx.com/blog/ Darn! I cut it 3 times and it's still too short! I get ideas for things that I can make to make things easier for me to make!
---