When my darling wife allowed me to use our family room as my wood shop I needed to make a bench. living on a fixed income causes me to be very creative in acquiring tools and materials. I have posted about Freecycle before so I won't rehash that again unless anyone has any specific questions.
Anyway I did some dumpster diving and was able to get a few old solid wood doors, which I promptly took apart and made a down and dirty work bench. It was ugly and a bit wobbly but it served it's purpose. Which was to get me started in wood working. last fall I came across some heavy 2X4s some one was throwing away, ( I guess they had more than they needed for their job). They were dirty and some were warped and so I tossed them into the van and away I went. They sat on the deck all winter, uncovered (except for all the snow!) but laying flat.
last week I came up with the idea that I wanted to make a new work bench. I have been using my Bailey #5 plane (the only one I own!) and my wood chisels, I recently learned how to sharpen those darn things with the scary sharp method, It works! They are sharp and very scary! I dropped my 1 inch chisel, slipped right out of my hand onto my left index finger and received 4 stitches for my efforts. The reason I wanted to make a new bench was to practice my joinery and needed a more stable bench.
I started looking around at all the benches shown here on LJ and then took several ideas and made a Google sketch of what I wanted then started looking for the materials I was going to need to build my new bench. I wanted to use 4X4s for the stand but I am broke and couldn't afford them, so then I got creative.
I checked out the wood on my deck and after wintering outside in the snow they looked good enough to use.
First I cut them to the approximate length, (Longer! :) ) then I jointed one side so that I could do a good glue up. The next day I ran all the pieces through the jointer to get 3X3 stock. I then cut everything to size. I did all the mortises first then I cut the tenons, I made stopped chamfers on all the parts to give it a professional furniture look,made sure everything fit properly and assembled the stand. I assembled the stand with 3/8 X8 lag bolts I drilled a 1 inch deep counter bored hole for the bolts and after assembly I hot glued a 1 inch dowel plug to cover the bolt heads.
Here are all the pictures I took of the process. This was the first time I thought to document anything I made. (It was actually my wife's idea, she's the greatest!)
I hope you enjoy looking!
Ted
Today I reused the old top from my earlier bench, it is 2 slabs of thin veneered particle board together making the top 2 3/8 thick. I had some oak from another dumpster dive, (It was a very well made futon some one threw away, their junk my treasure!) and put an oak trim around the perimeter of the top. I also used some of that oak to make jaws for my vice. After sanding I painted the whole thing with polyurethane.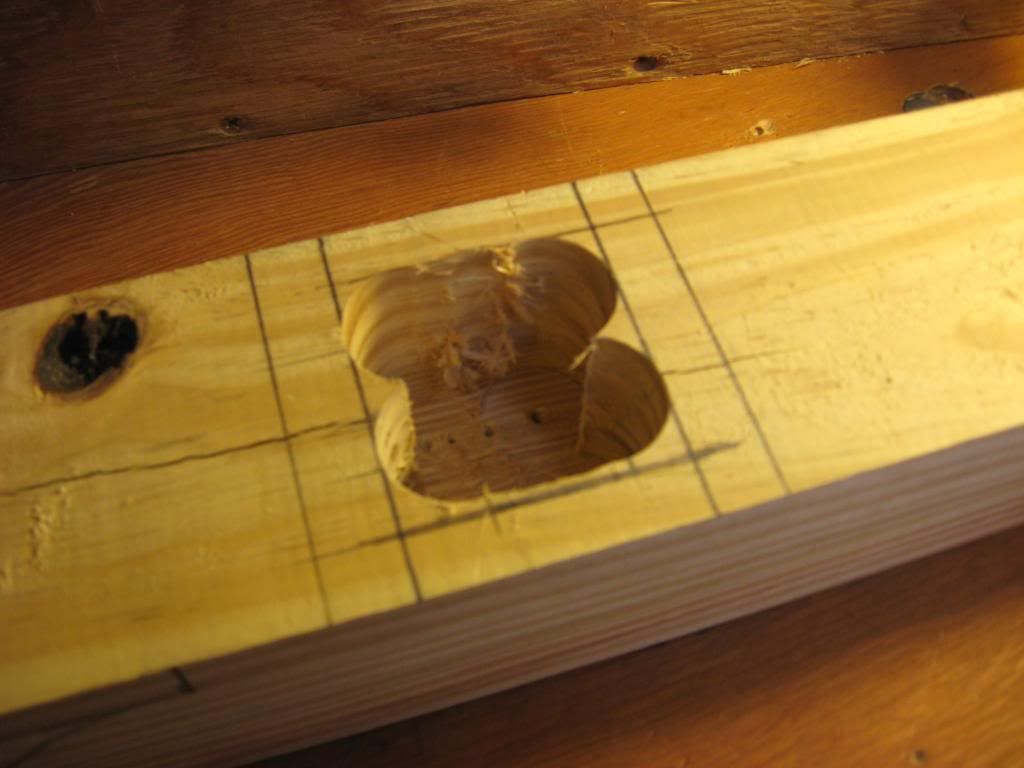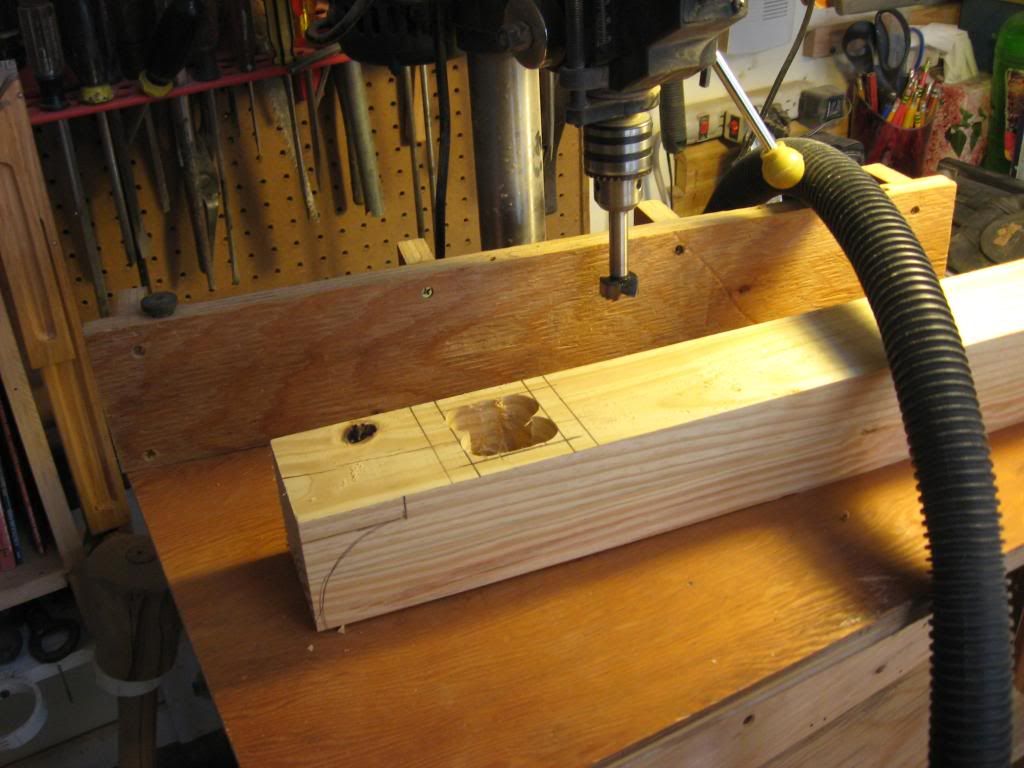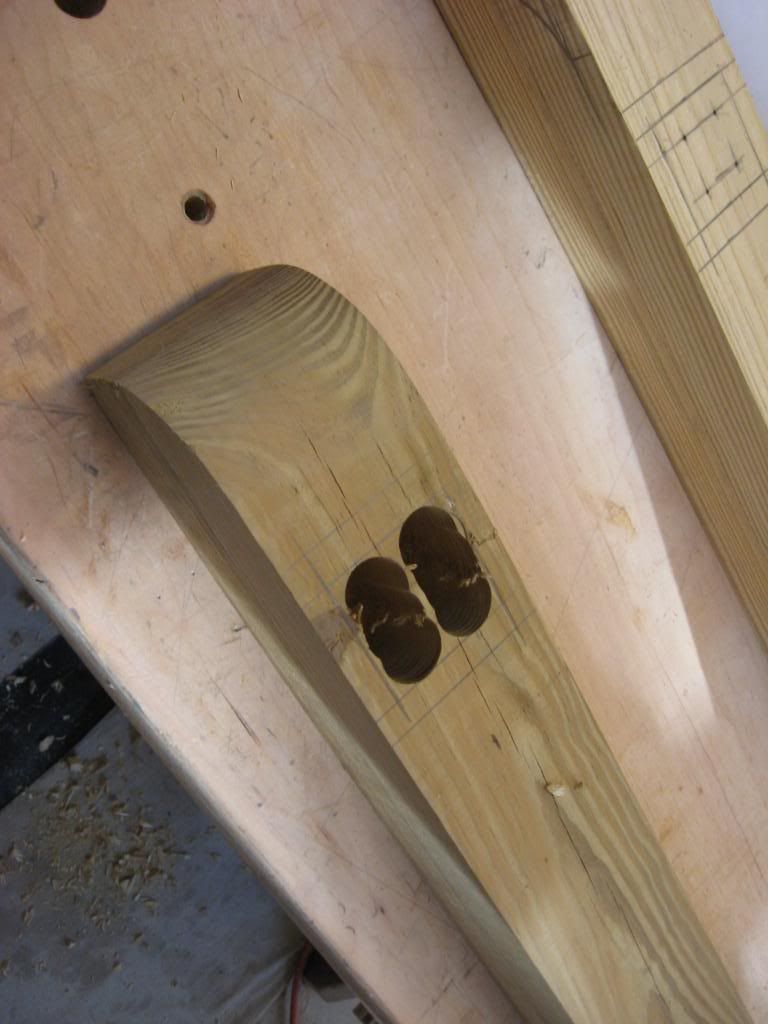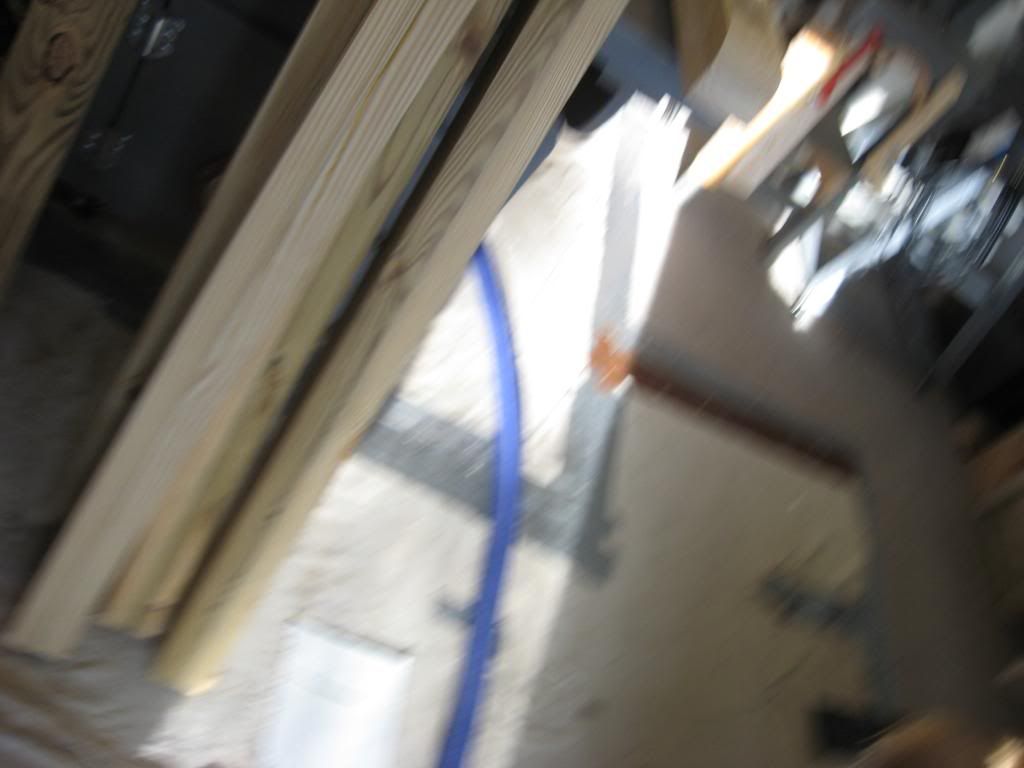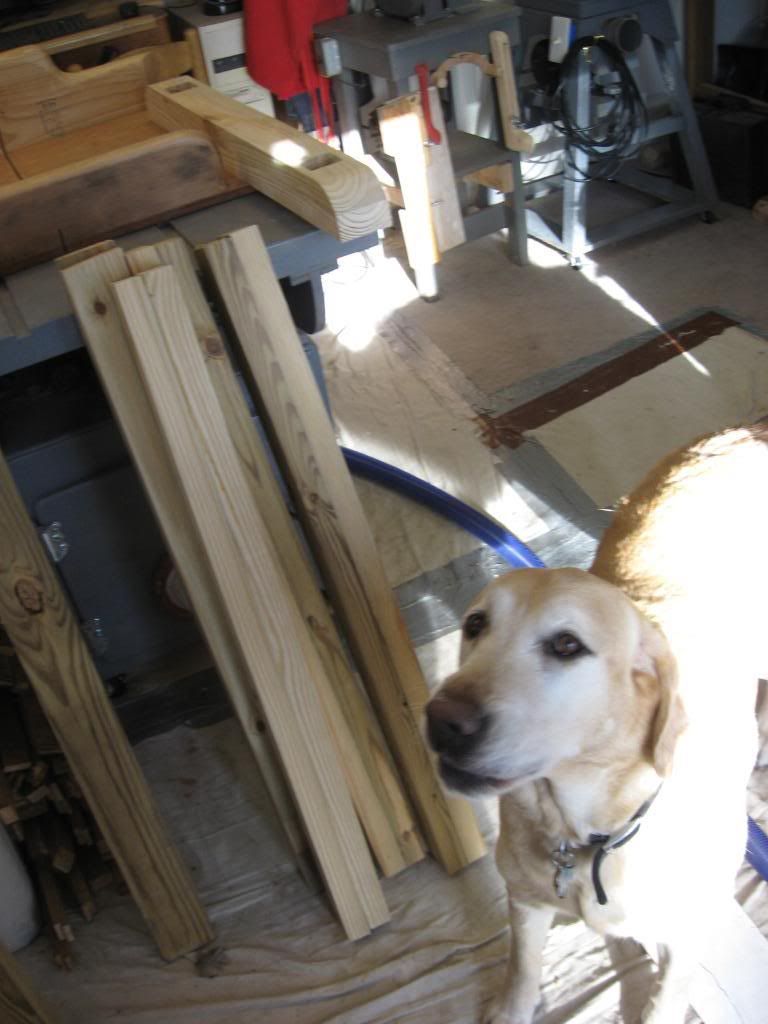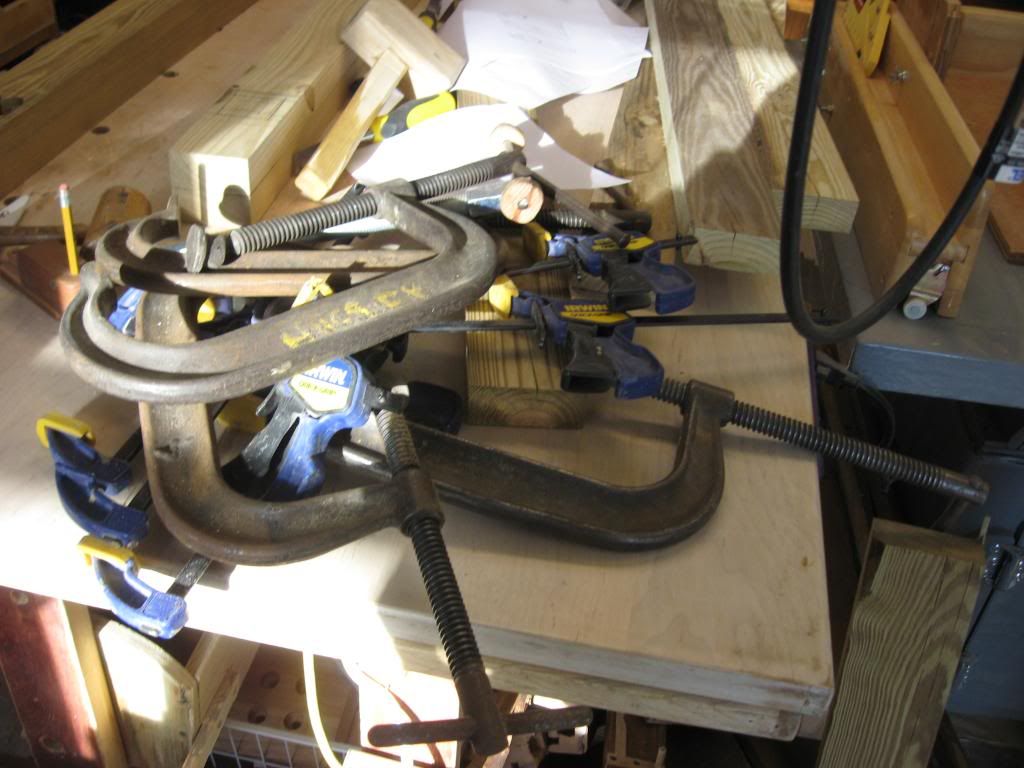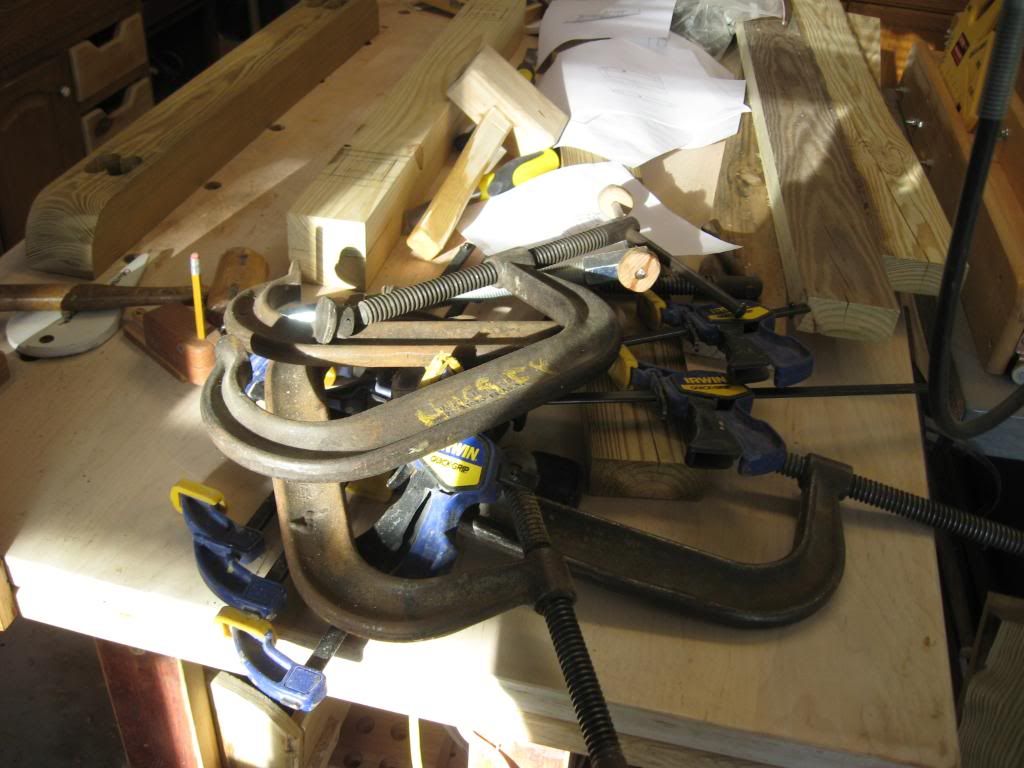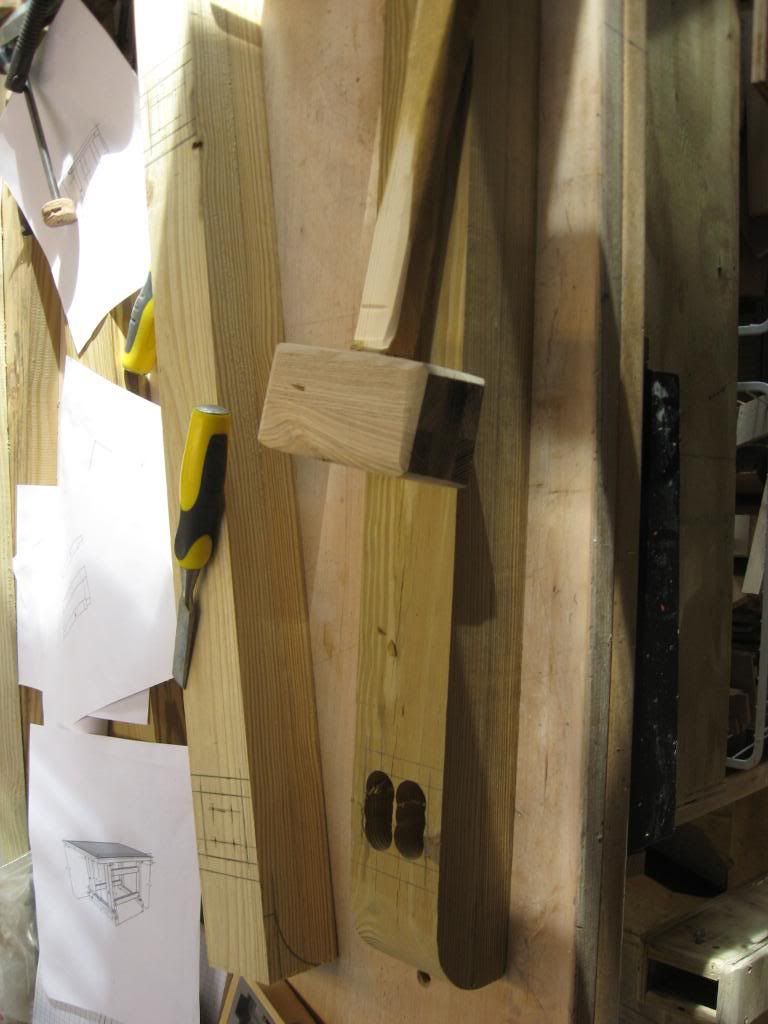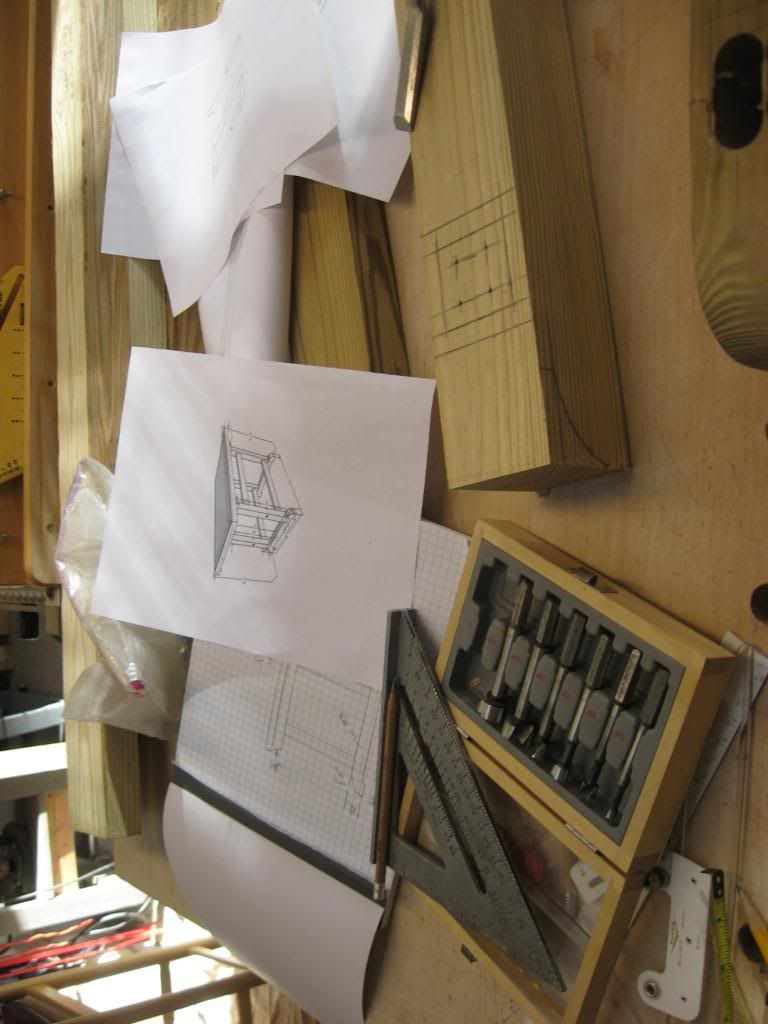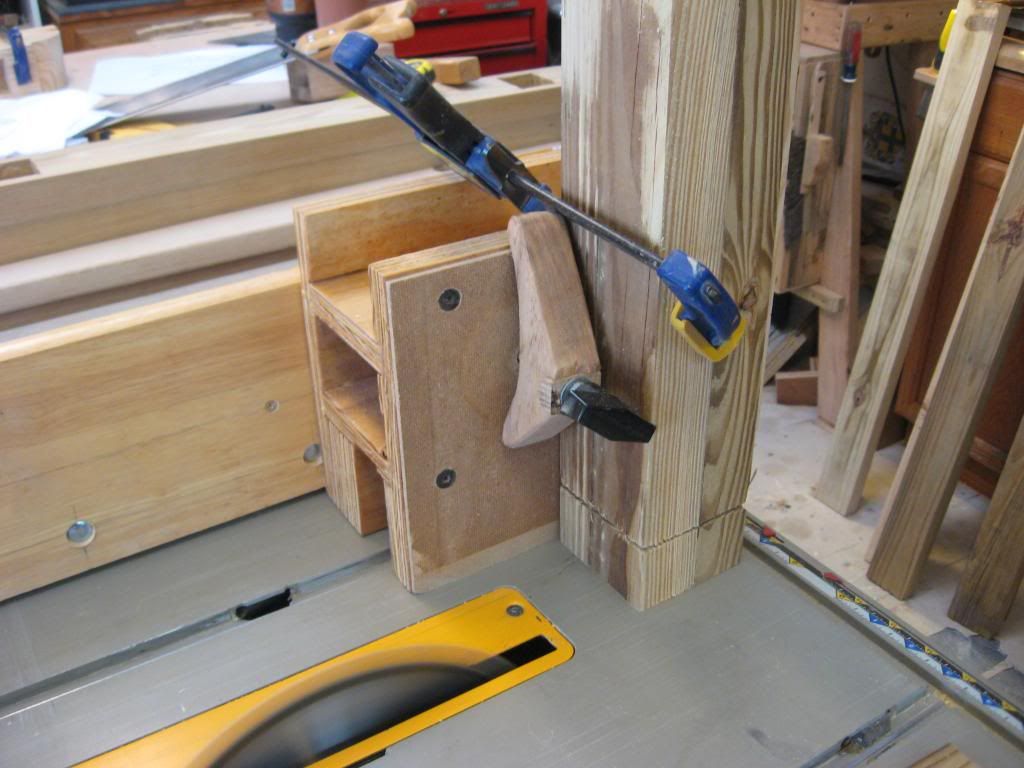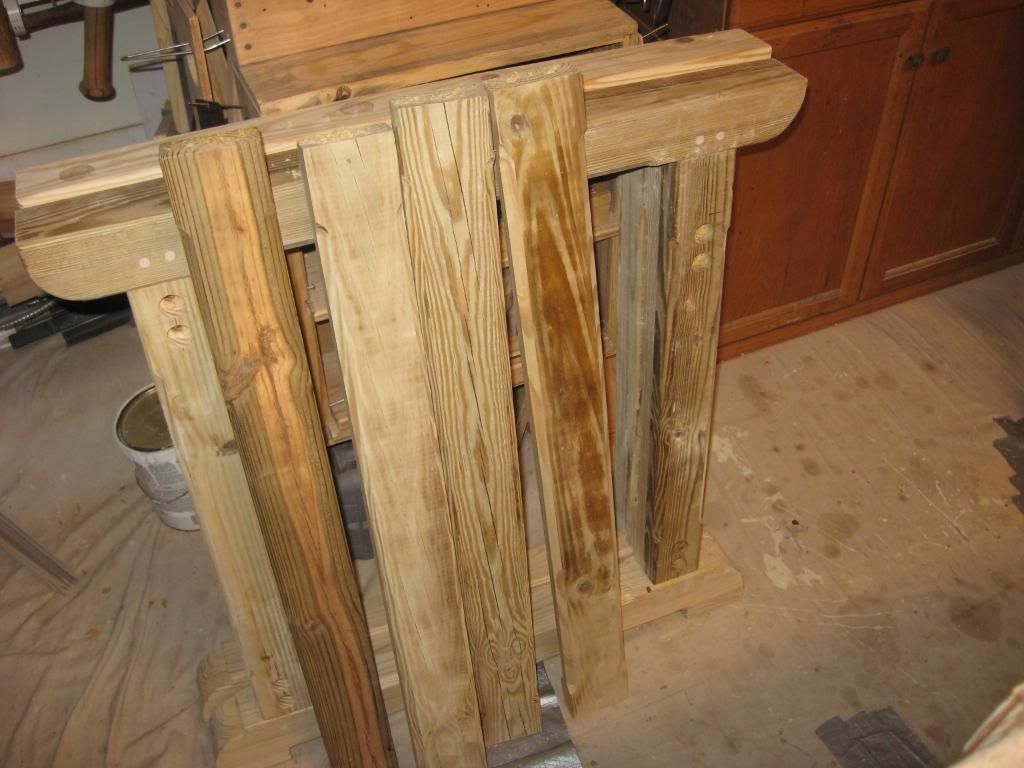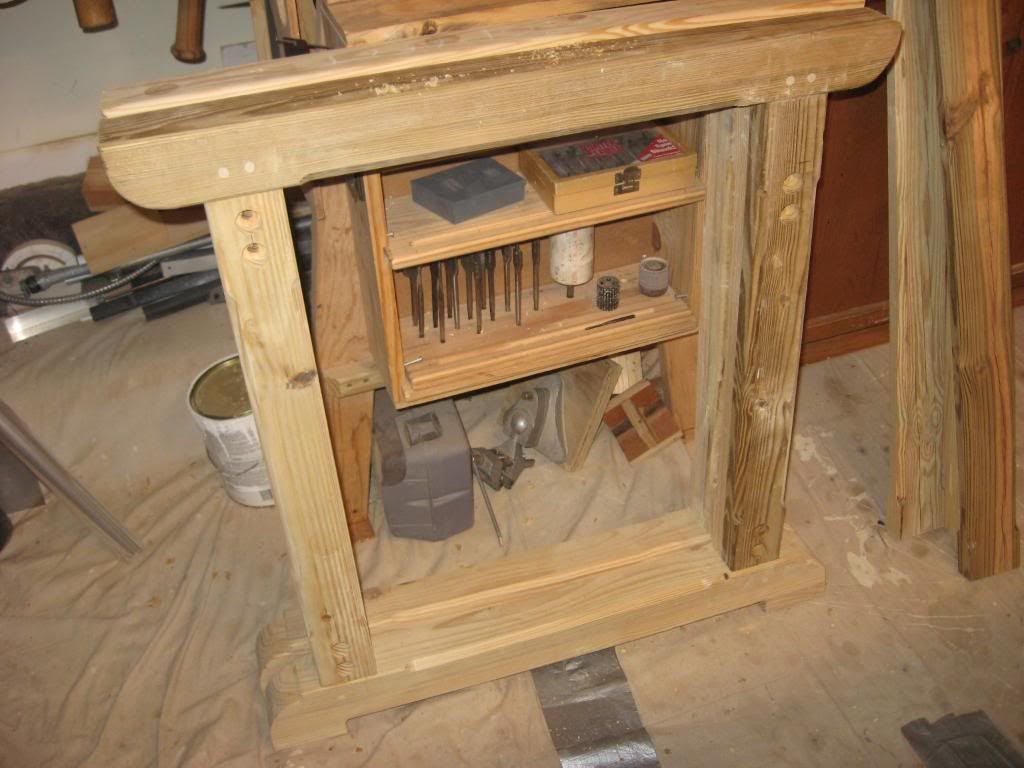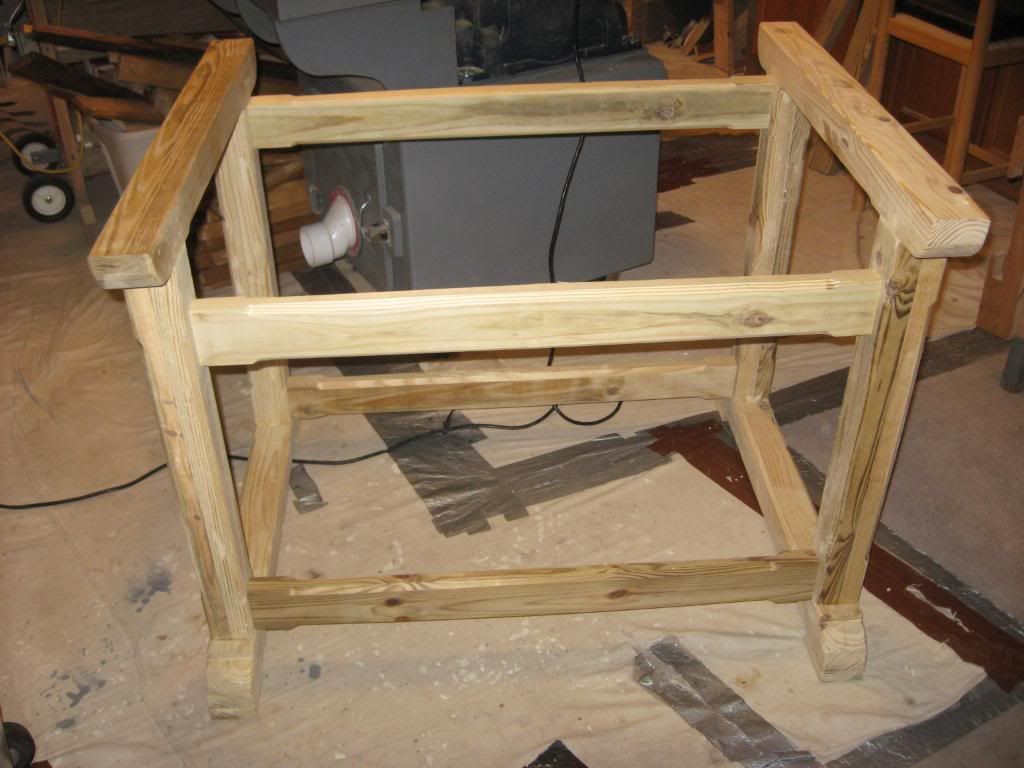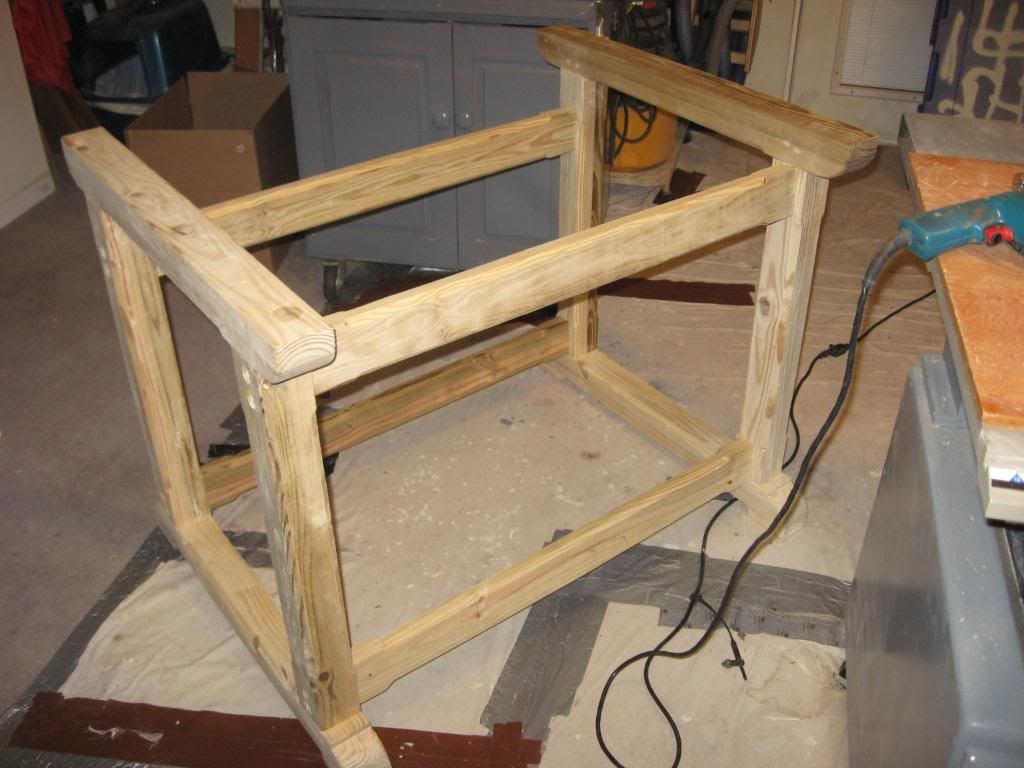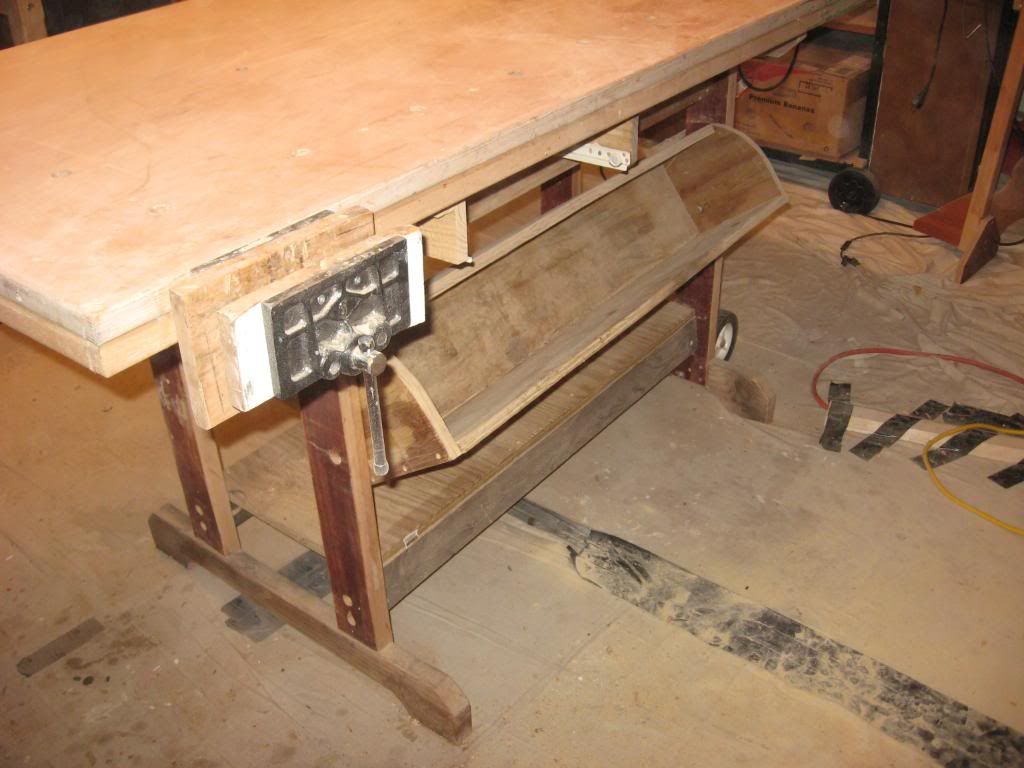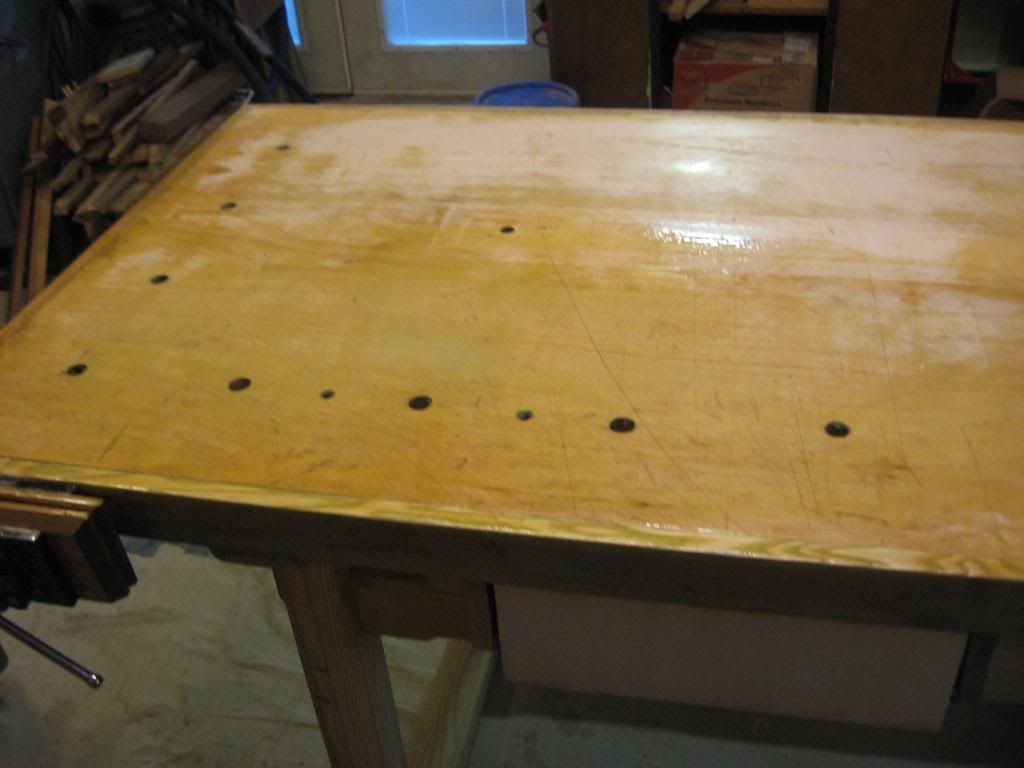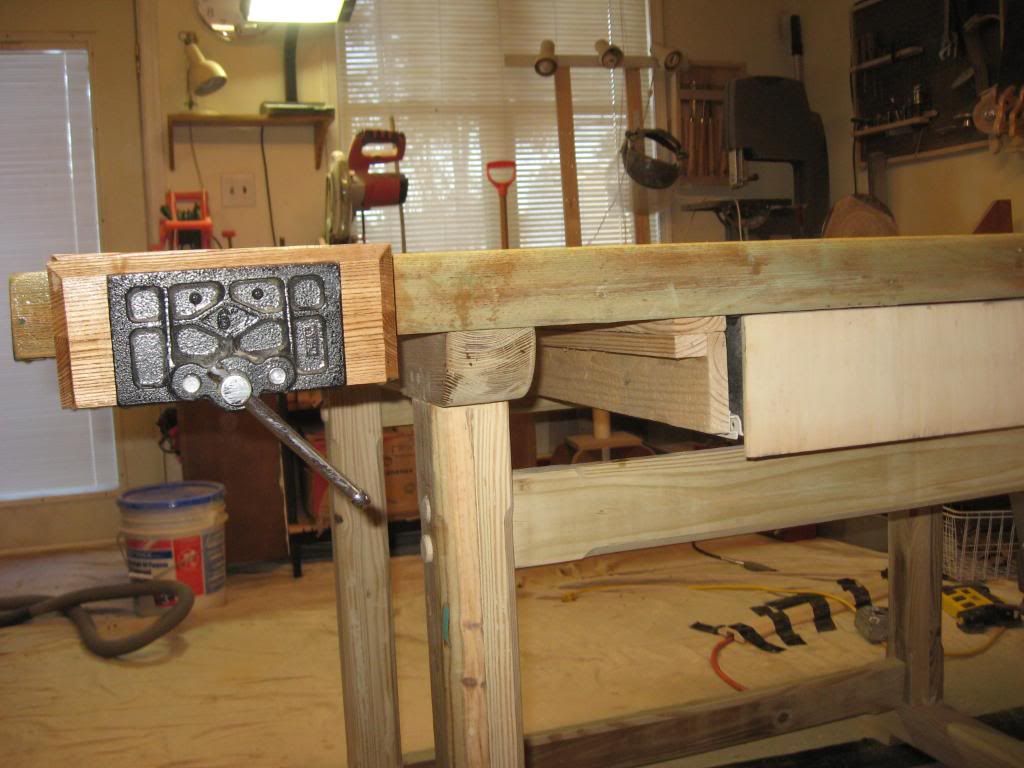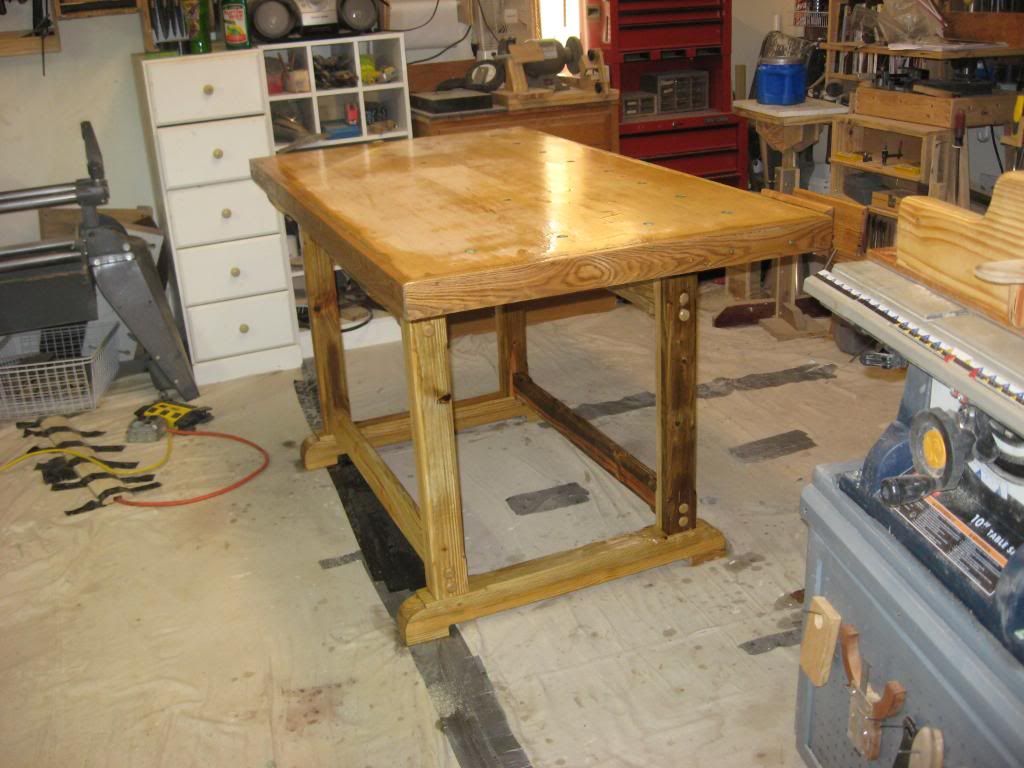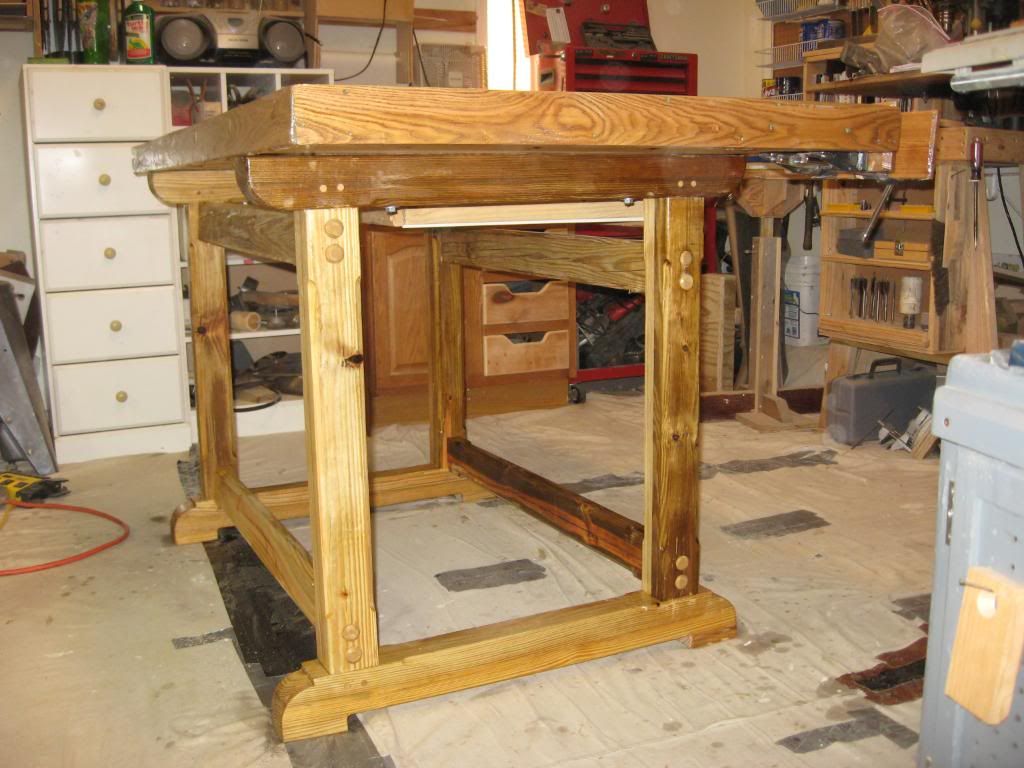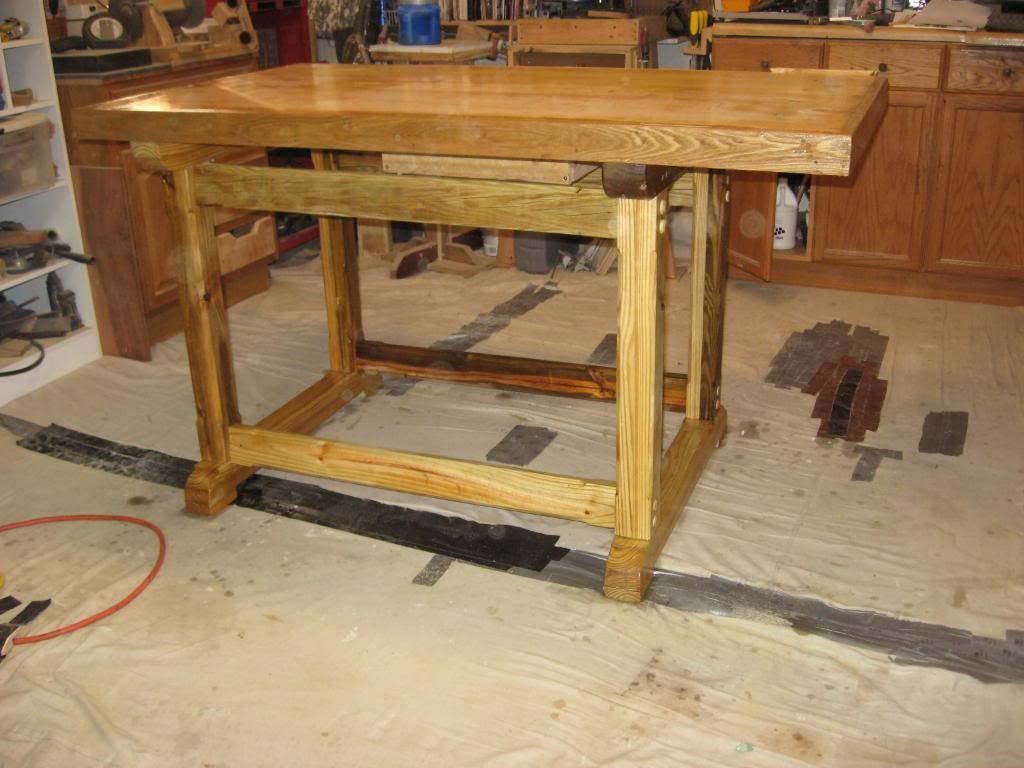 -- Ted, Browns Mills, NJ http://www.twhgrafx.com/blog/ Darn! I cut it 3 times and it's still too short! I get ideas for things that I can make to make things easier for me to make!
---