One of the hardest parts of this dresser, for me, is the front feet. The first dresser I made, I glued a 3/4" backer piece to the foot so I had the thickness I needed. I was given a tip by Alan Breed that he had seen ogee feet mitered at less than 45 degrees so the maker would have enough material to carve. They did it that way to safe material. I decided to try that method. I mitered the blanks at 41 degrees. Also I haven't put the gussets on the feet yet, it's easier to clamp the pieces without it.
Then I lined them up one the dresser and traced the profile. I had a feeling that the blanks should have been mitered at about 38 degreesor less at this point. So I allowed an additional 1/2" that I'll go back, remark, and finish shaping the pieces.
!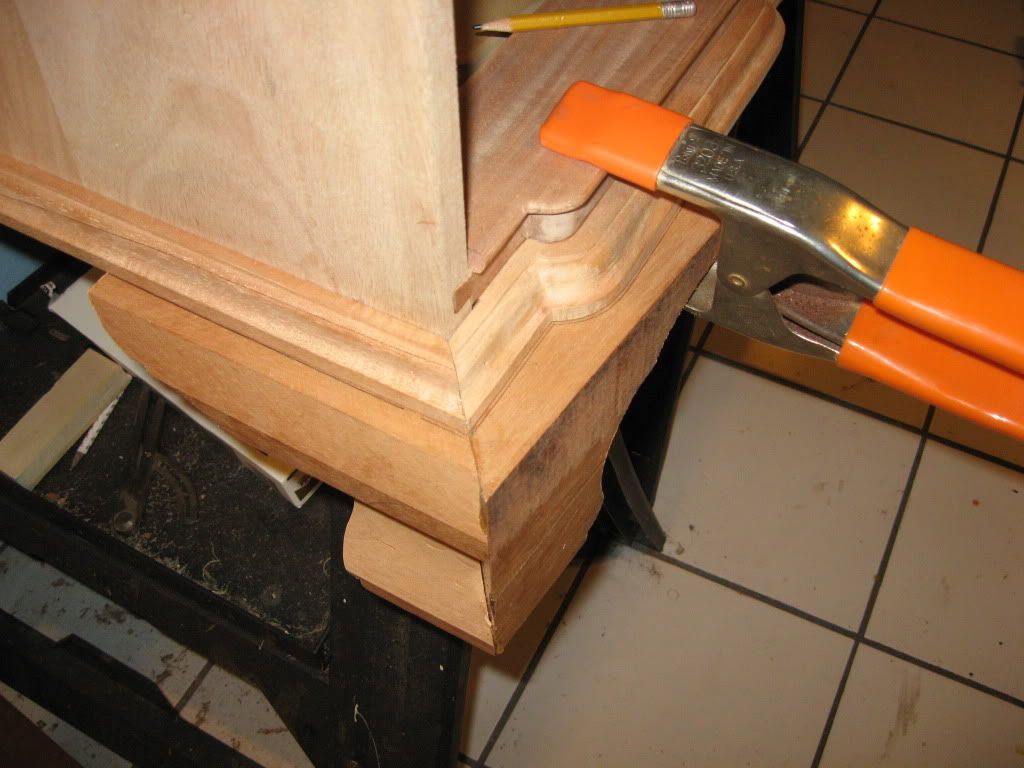 !
The next step was make a template. When I shaped the curves on the template I used the chisel to cut it out.
!
!
Now I have the shape for the curl and where I need to start hacking out material. After about an hour of aggressive carving this is what I had.
!
!
This is a good start but I don't have enough material at the top of the curve to create the profile I want. I had to cut about 1/2" from the opposite side and then I was back to hacking. The next photo shows the difference.
!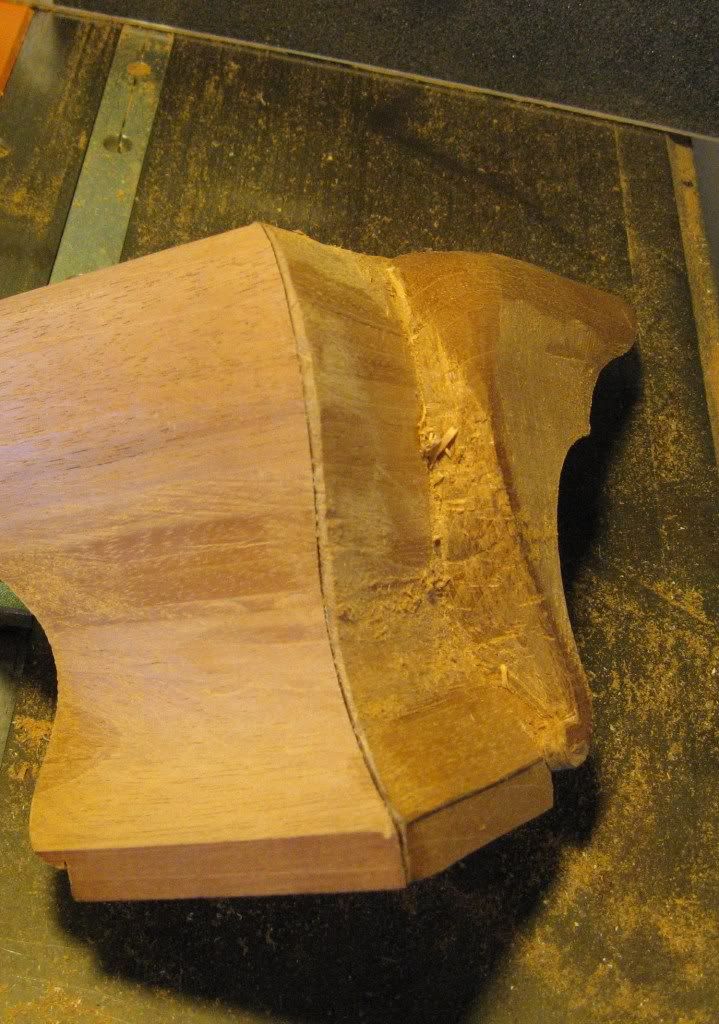 !
The next step was to finish squaring up the front feet. It's very easy. Use a square to see how much material has to go and hit it with a plane. When I got close to the finished size, I switched to a rasp.
!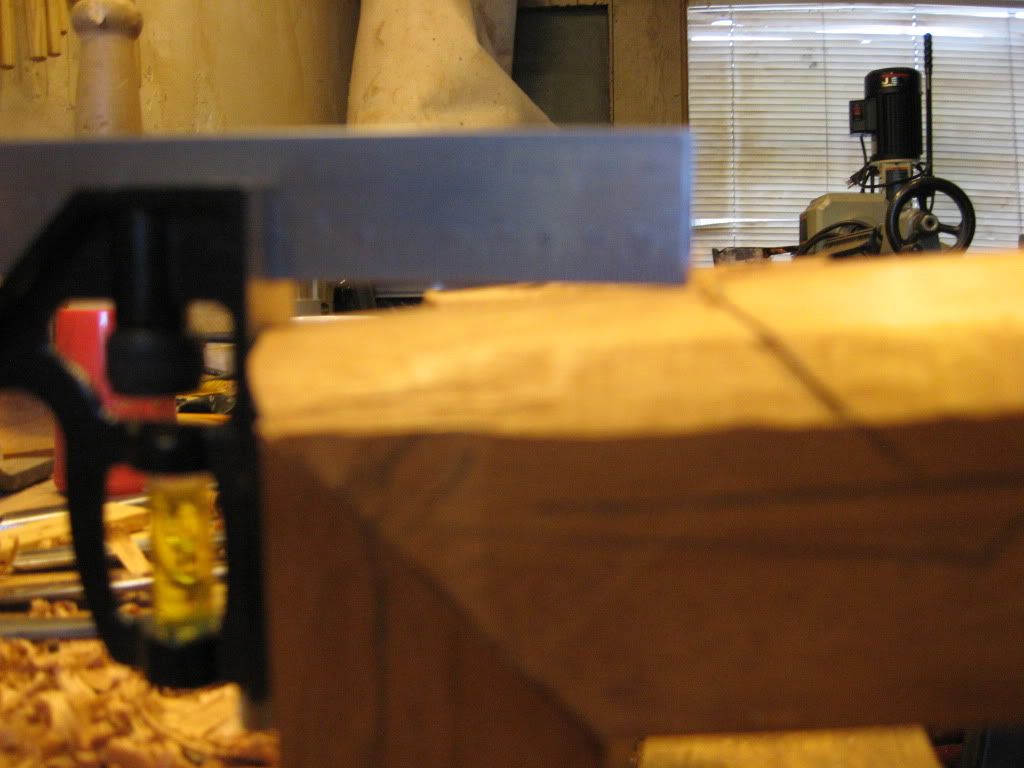 !
The next post I'll have shaped feet. But I learned one thing. If I ever build a piece like this again I'll glue up the feet thicker, miter them at 45 degees and start hacking it out that way.
---