I need four ogee bracket feet for the sides. They are pretty esay to make on the table saw. I start with two blanks. One for righties and one for lefties. Then I layout the profile of the curves on the end of each board. At this step I only care about where the curves start and stop. And final height the blade will be, or the depth of the curves. With the blade at the finished height I make two marks on the throat plate at the locations the blade is flush with the table.
!
!
I use these marks to line up the angle I'll nee for the straight edge that will be clamped to the table saw. The top of the curve at the first mark.
!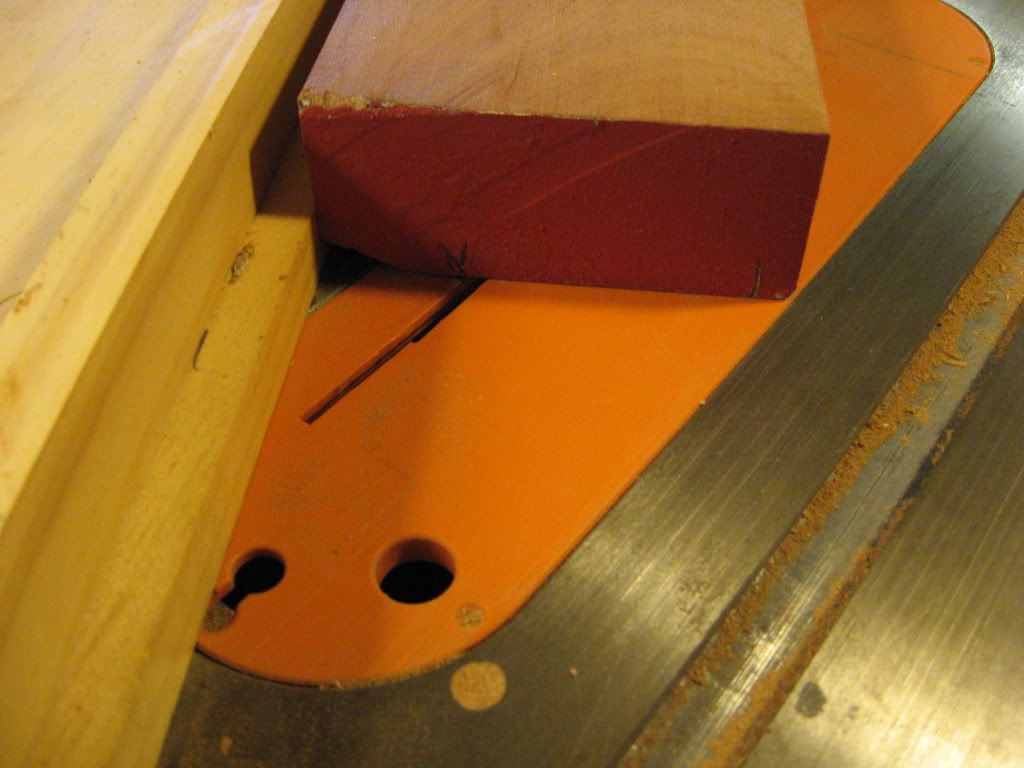 !
And the bottom of the curve at the second mark.
!
!
When I get the angle I want I end up with a set up that looks like this.
!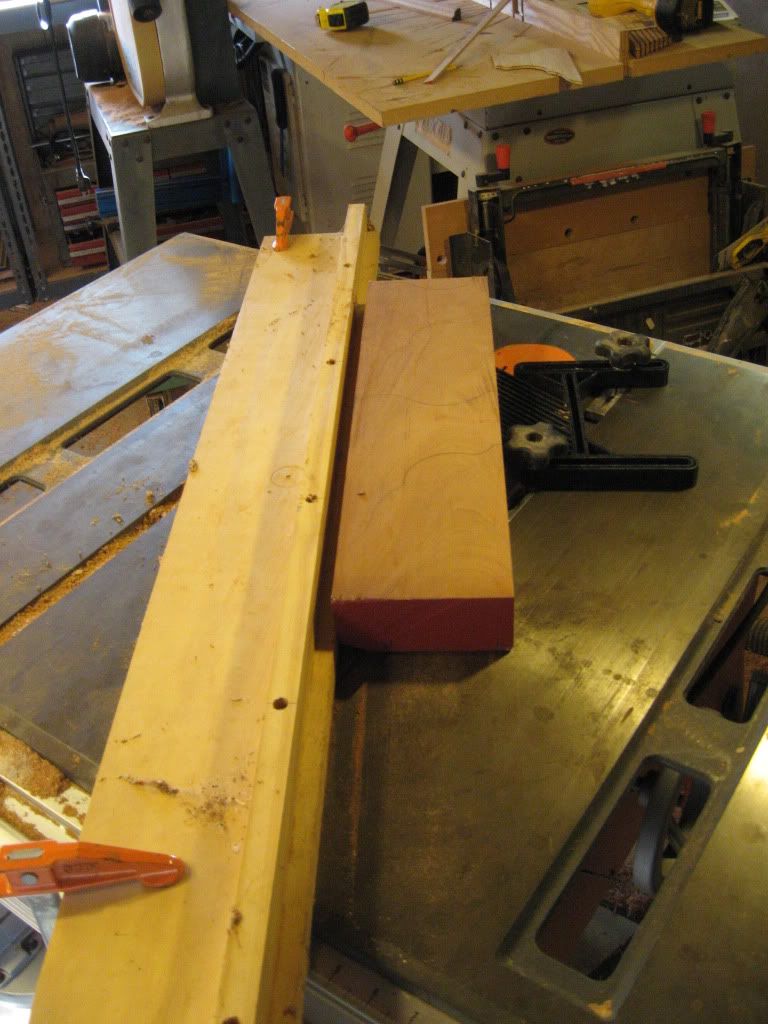 !
Now its just a matter of making multipule passes until the blade gets up to the height that was originally planned. And I ended up with this.
!
!
Notice I have flat spots on this. It makes it easier to go through the band saw. After they're sawn I have the rough feet.
!
!
The blanks that aren't coved are for the front feet. They have to be hacked out/carved. That will be my next blog entry.
---