There is one last step to do to the blades before I can do the glue up. A miter has to be cut on each end so the beaded molding can fit in. I use a scrap piece cut on a 45 angle
!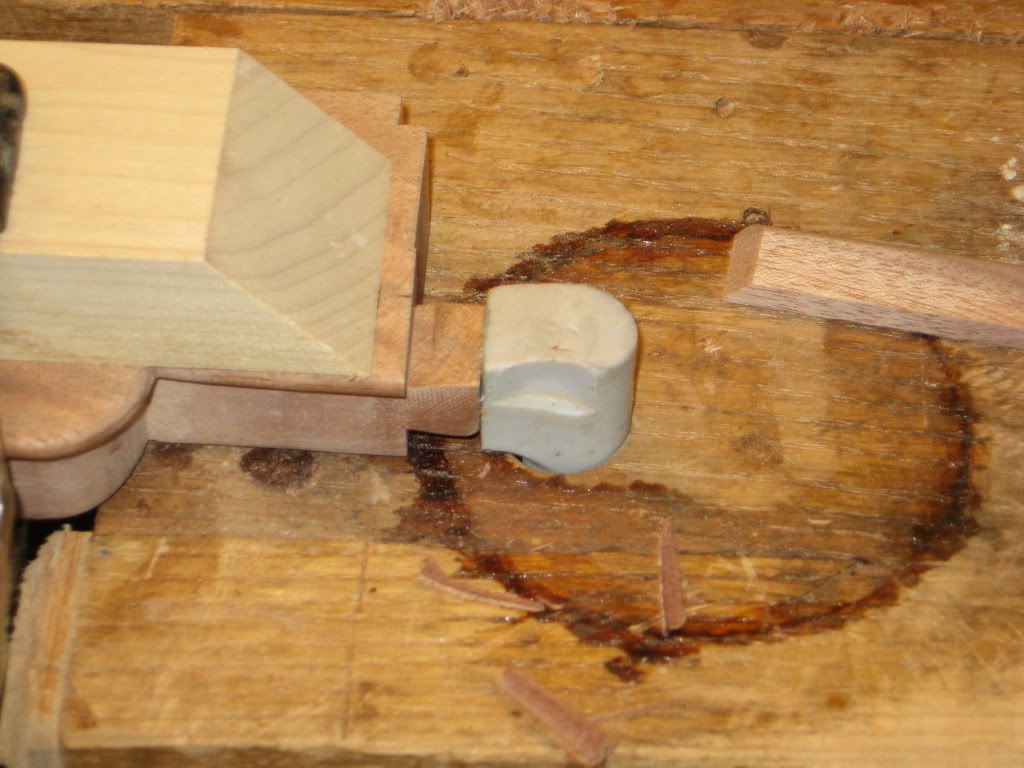 !
The best way I found to do this is cut across the grain with a chisel using the mitered block as a guide to get something that looks like this. By cutting across the grain tear out is minimized. Rather than just hacking down with the chisel laying on the guide.
!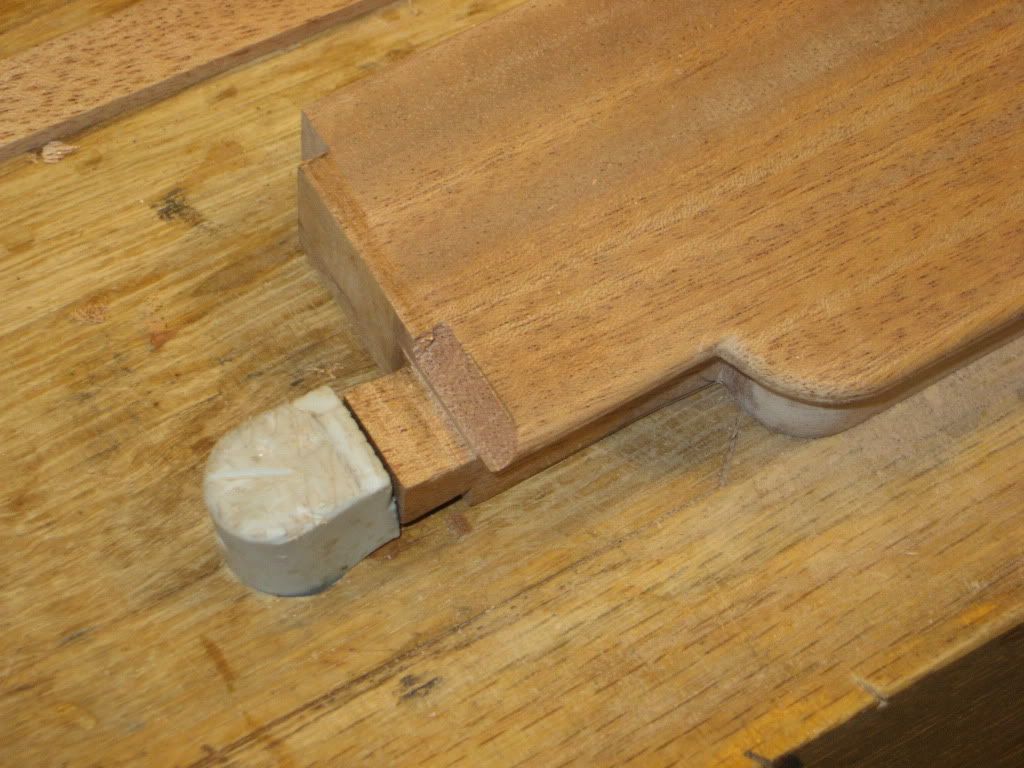 !
I did use an ogee bit for the lower trim. After it was clean-up and waste removed for the miter this is what it looked like right before glue up
!
!
The side molding covered up the dove tails and I got a pretty good fit. For the molding I used hide glue rather than brown elmers. Its much easier to clean up if some leaks out.
!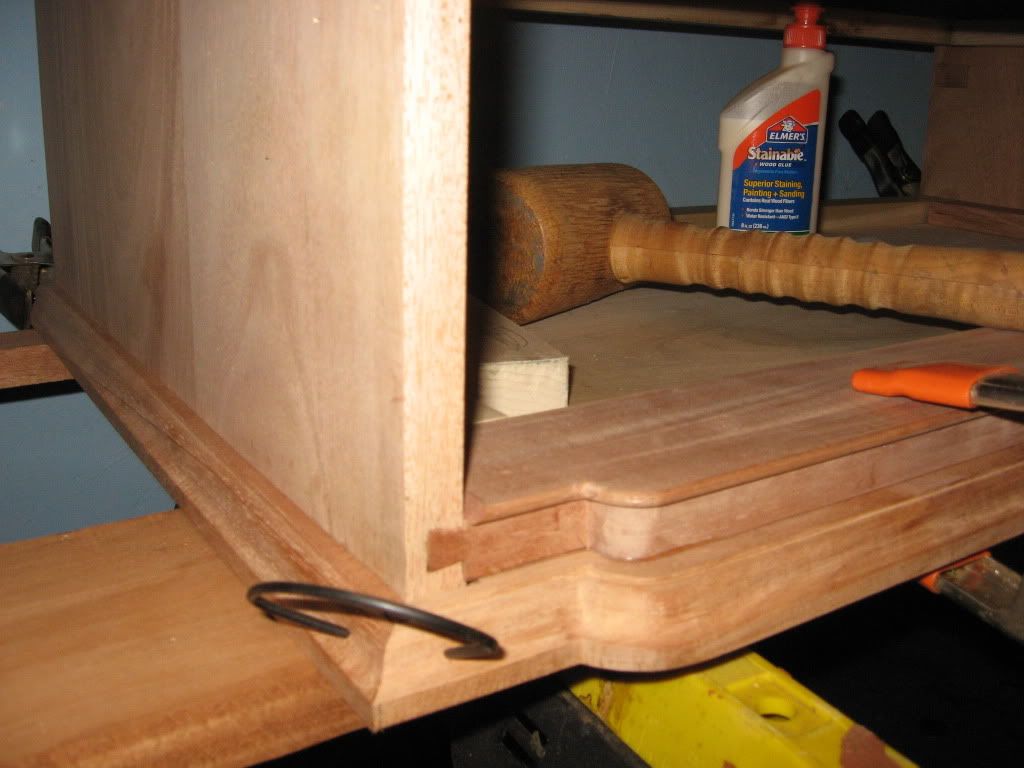 !
The next step is the feet. I'm going to do ogee bracket feet for this chest. Four of them aren't that hard to make. The front ones can be a bit of a problem though
---