Well I got the blades all cleaned up. Sorry no macro setting on my camera. And this photo is a little hard to see the difference between the two. Where the outie makes the transition the rabbeting bit leaves a rounded contour.
!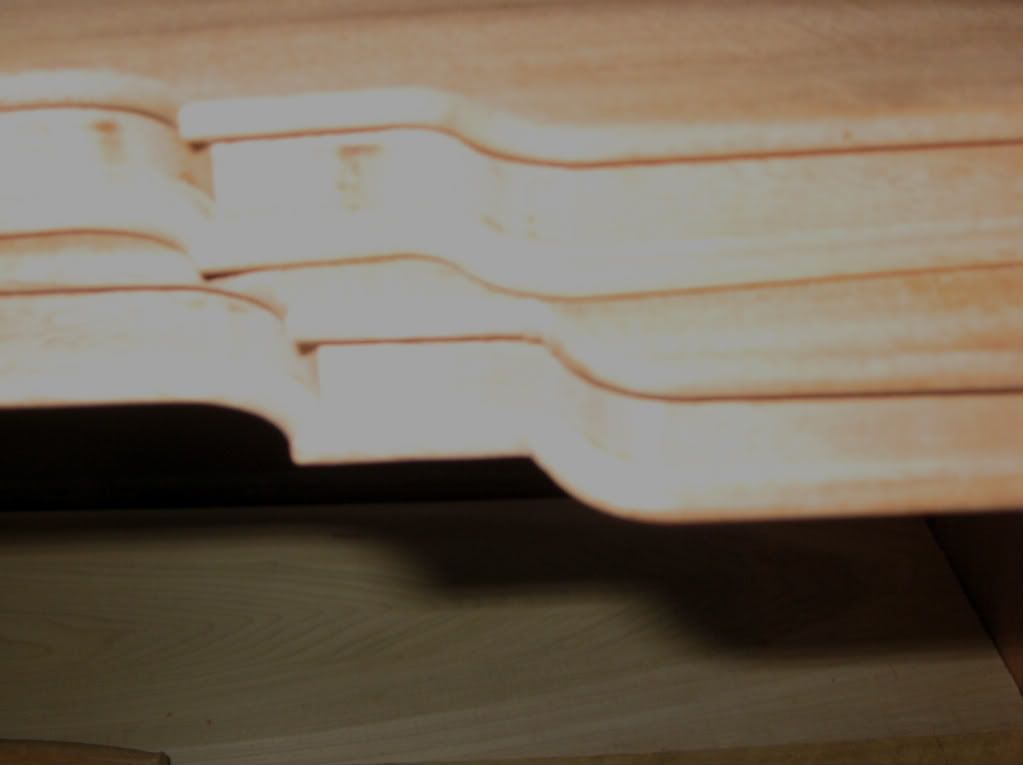 !
The next step is getting the bottom molding made. I have to cut out two pockets for the sides to fit in the bottom board. I notched the bottom of the side for this purpose. The molding will cover the dove tail ends
!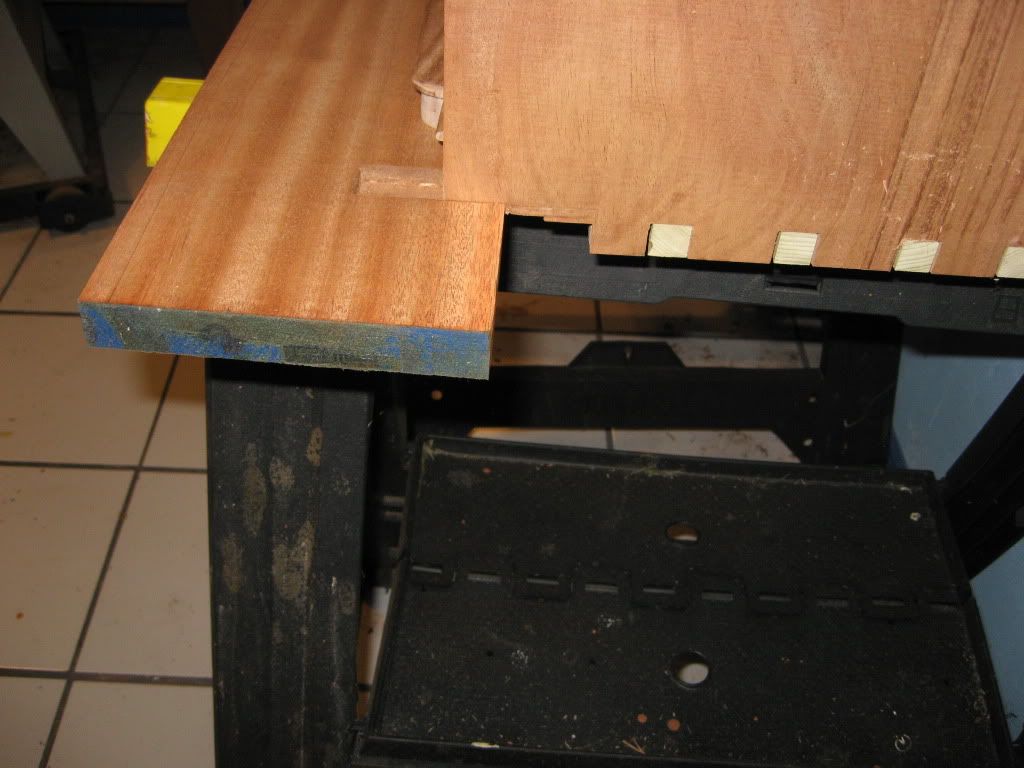 !
Laying out the profile for the bottom molding is pretty easy. I used a router bit bearing. It was a little smaller than I wanted so I inverted the bottom blade and ran the bearing around the bead. There is no bead on the bottom of this blade.
!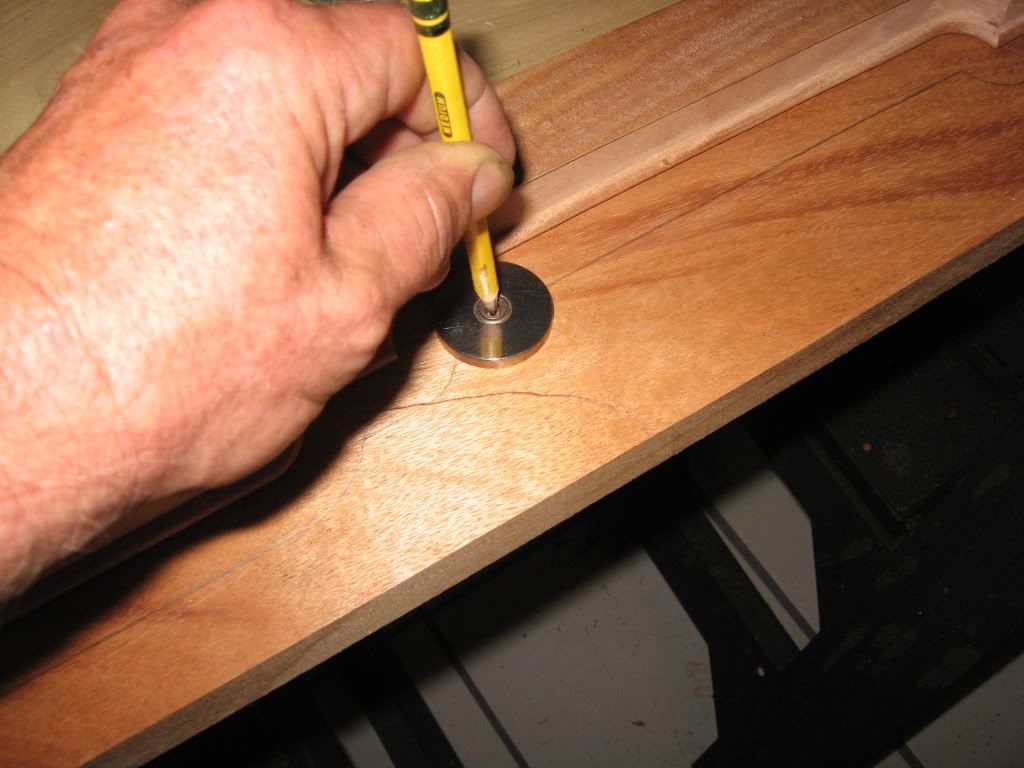 !
I will have to clean up two lines. Where the profile makes the transition between the innie and outie
!
!
I will probly use and ogee bit for the profile. But that is going to be in two weeks. I'm off to the Philippines for 10 days
---