Hello again all. I got the beading done on the blades.
!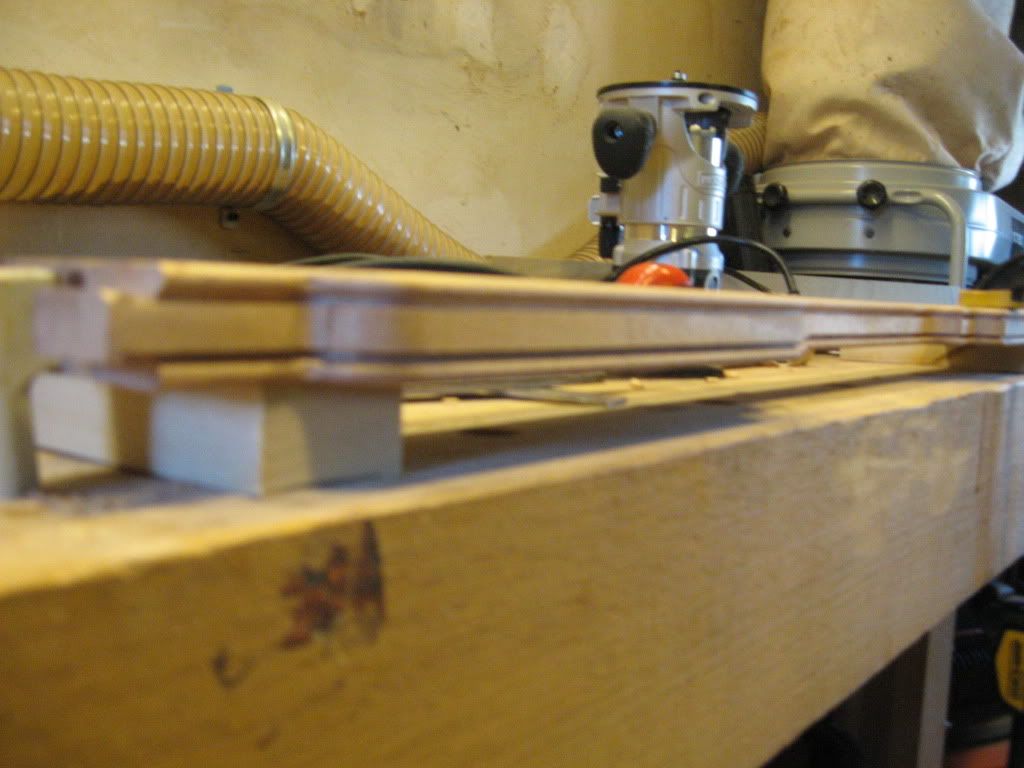 !
After that I use an oversized bearing on a rabbeting bit to remove the material between the beading. Also I left some material on the dovetails. The only reason for that is I was afraid of tear out.
!
!
I roughed out the drawer template the same way a I did the drawer fronts with a pattern cutting bit. But the drawer fronts have to follow the same contour as inside the beads. I just used the same rabbeting bit to take care of that
!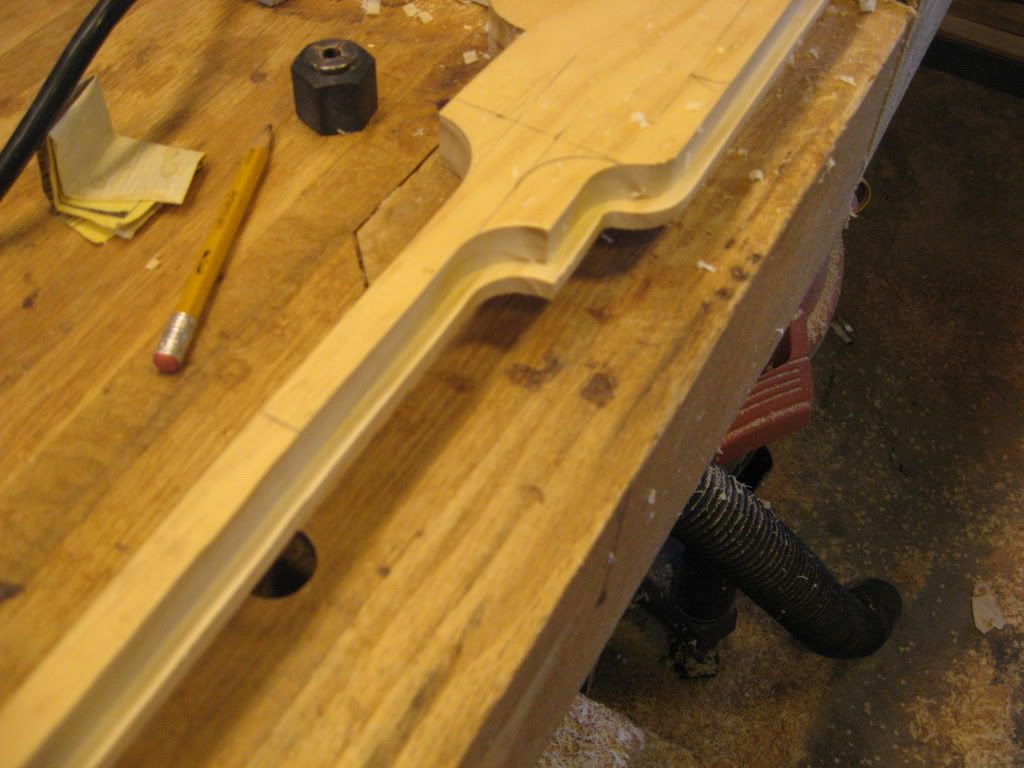 !
The last thing to do is chisel out the material left from the router. A 9/5 works great for the beads. And then a flat chisel for the centers.
!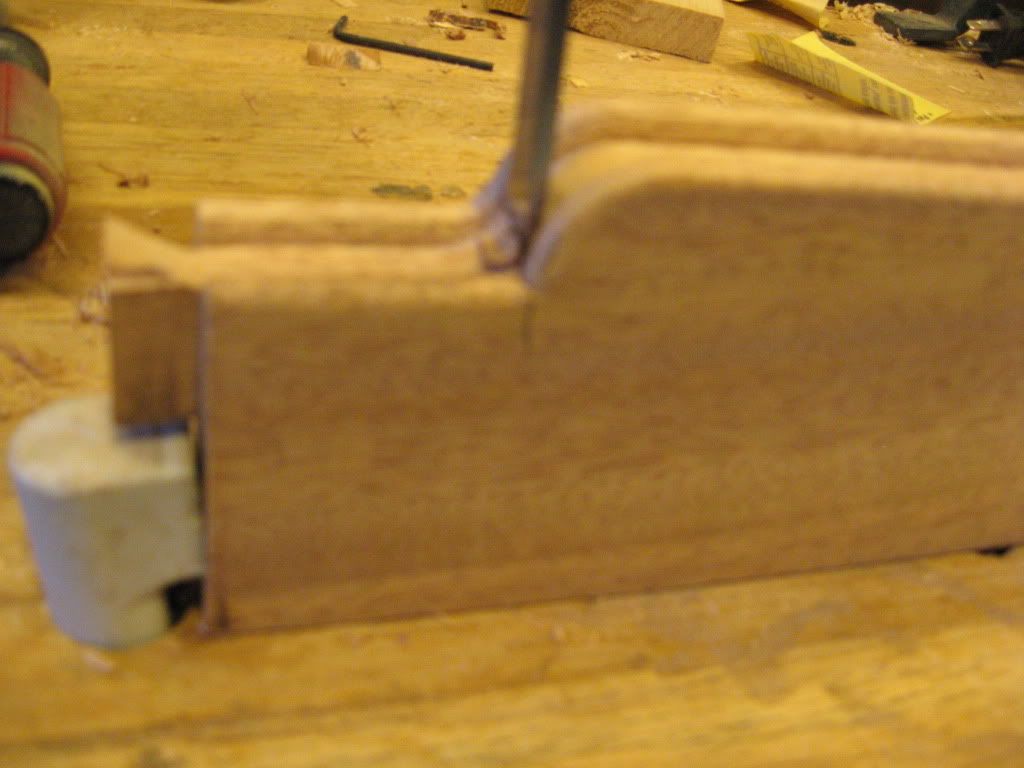 !
---