Hello again all. I was able to actually get some work done on the dresser. In my last post I had a problem with the blades being even. The problem was easy to correct. I just switch the front and back. I was able to do this because I hadn't cut the rabbet in the back part of the sides. I did cut some small pieces to fill in the mistake. And this is how it looks now.
!
!
Then cut the mortises for the drawer supports
!
!
The next step was easy. Make a half template for the blades. For the innie and outie curves I just used a 7/20 gouge and that worked out fine. I just rough sawed out the blade then I used files to clean and smooth it.
!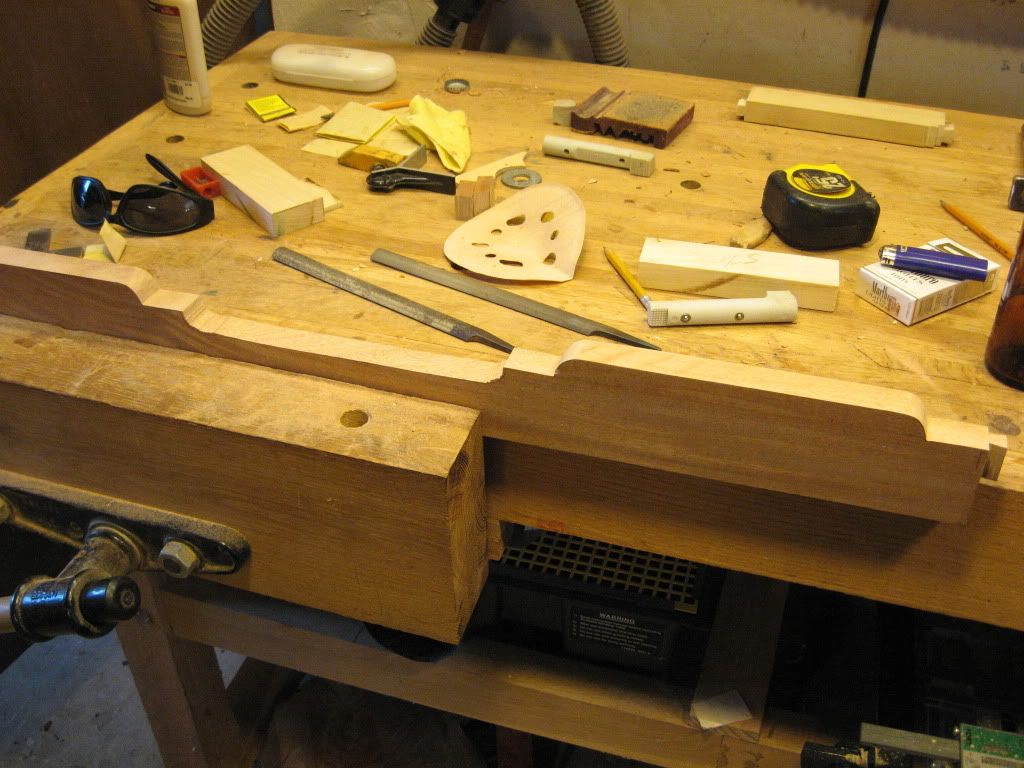 !
Then when I was satisfied it was just a matter of clamping the finished blade to the others after they were rough sawn and using the smallest diameter pattern bit I have to finish the others. In some of the radius's I went from rightt o left with the router to prevent tear out
!
!
I started with the bottom blade. The reason for this might show up in the picture. Using the pattern cutting bit leaves a mark on the wood and that might be a problem when I cut the bead
!
!
Tomorrow I will do the beading and make the template for the drawer fronts
---