I finally got started on the Townsend dresser. First I have to say that I don't know the actual mesurements for this project and I've never actually seen one in person. I did have someone give me approximate measurements a few years ago but I lost those too. So I'm working from a couple a photos in some books I have.
After I planed and edge glued some material the first step was cutting thru dove tails on the sides and bottom boards. I had to remove some materal from the tails on the bottom board so the molding will hide it. I did these dove tails with the Leigh jig
!
!
The next step was laying out for the drawer blades. Since I don't know the exact mesurement I had to guess. The top drawer opening is 5 1/2, then 4 7/8, 5 3/8, and the bottom drawer is 5 7/8
!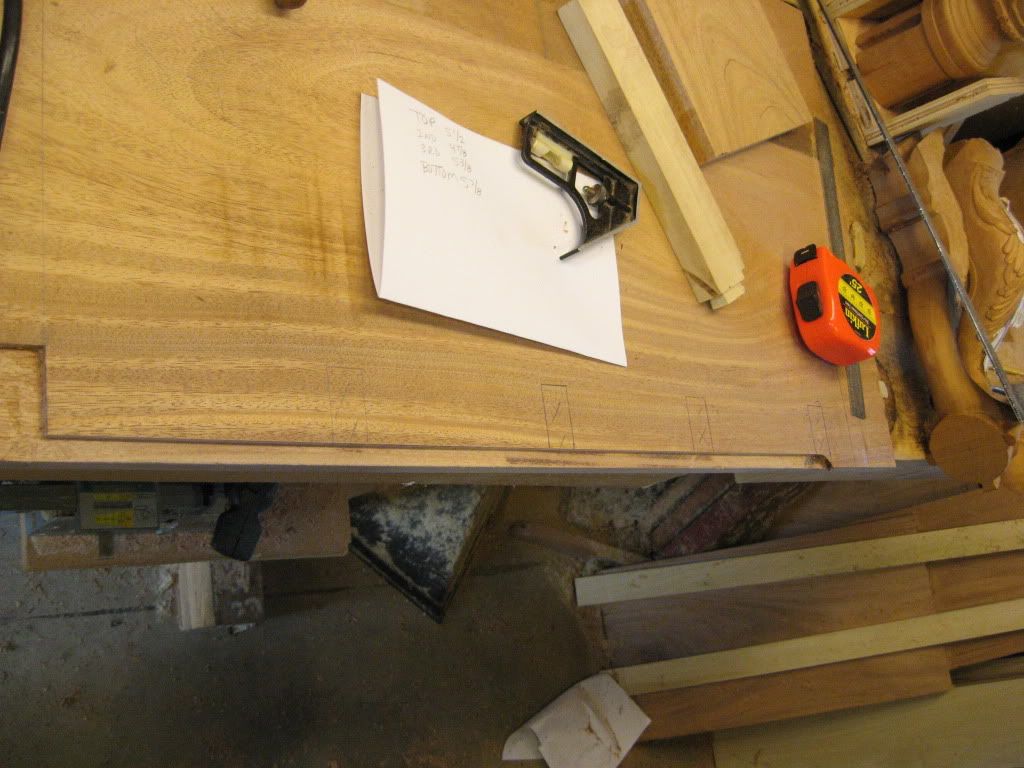 The next step is cutting a rabbet for the bead molding to go into. The rabbet has to be the depth of the beaded molding. The last step is cutting the pockets for the blades and dove tails to go in. I use a router to remove most of the material than a chisel to clean up the rest. I'll cut the dove tails by hand
! !
---