So this is the reason I have not been so active on LJ for the last few days.
My new neighbours cut down a tree (May) on their property as it was in there way – they did not know what it was at the time and they had the tree surgeon cut it into short 1.5 (5ft) lengths so they could take it to the dump.
I was not sure what it was either, as it had no leaves left on it – anyway they said I could take it providing I got rid of all of it for them. So not wanting to be unwilling neighbour I said I would oblige.
I did some research on the net, checking the bark and now leaves on similar looking trees and to my surprise I found out it was a "BIRD CHERRY" Prunus padus. (http://en.wikipedia.org/wiki/Bird_cherry_%28subgenus%29 ) .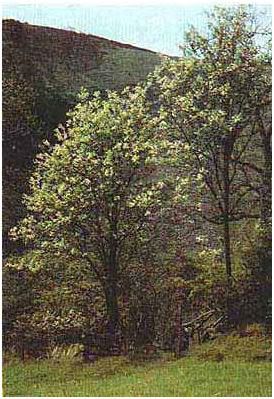 This tree only grows to about 15m (50ft) with a diameter of about 60Cm (2ft). The tree that was cut down was closer to 25m (82Ft) in height and the diameter was nearly 90cm (3ft).
So for my birthday present, from me, I bought a LOGOSOL – M7 Portable Saw Mill. (http://www.logosol.com/_sawmills/m7/ ), with a Stihl chainsaw and 70 cm (27 ½ ") Blade.
I estimate that when this all "AIR DRIED" in about 18 months then I will have about 1.5 M3 prime cherry – this will have paid for more than 65% of the cost of the saw. So I am looking out for tree No. 2
So below are some of the results of two days of setting up and cutting lumber.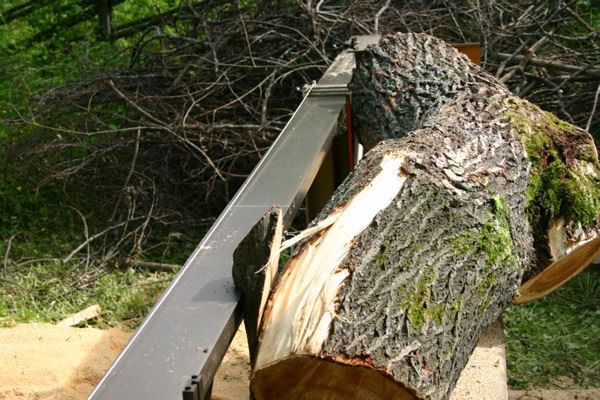 THIS IS THE FIRST OF THE REALY BIG LOGS – (1.5 m * 60 cm) boy was it heavy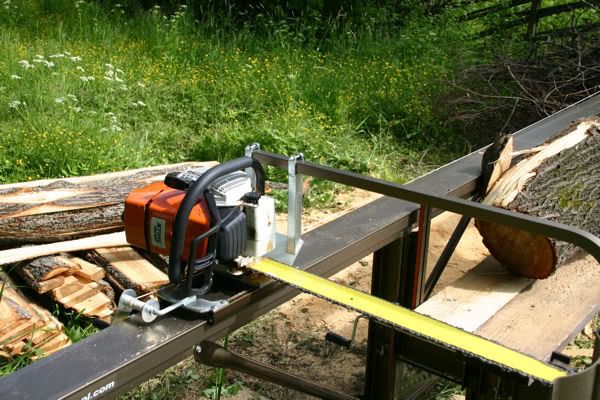 THE SAW BEFORE THE ACTION

STARTING THE FIRST CUT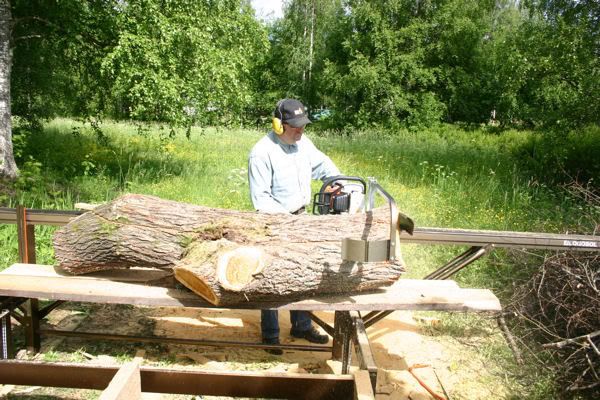 FIRST CUT COMPLETED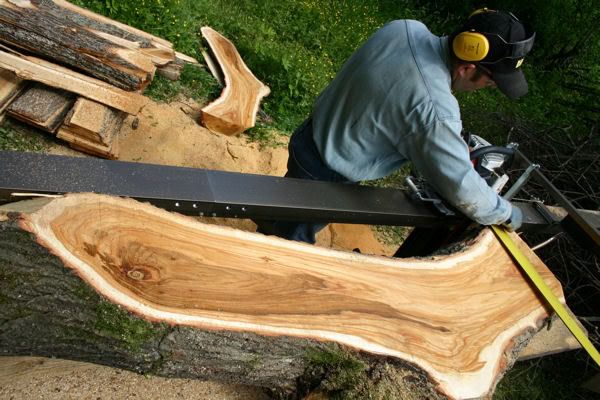 WHAT WAS INSIDE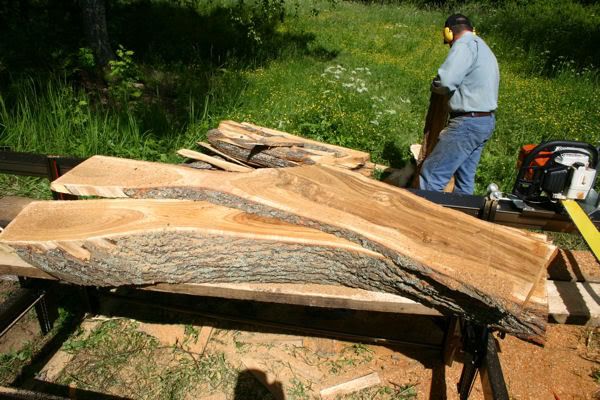 THE FIRST 1½" PLANK COMPLETED
The photographs do not do justice to the colours in the wood – it is goung to make some wonderful furniture.
I post the concluding part of this blog is a few days, when I have completed the cutting,, tidying up the site and recovered some strength and stamina – This is really hard & Heavy work!
-- Tony - All things are possible, just some things are more difficult than others! - SKYPE: Heron2005 (http://www.poydatjatuolit.fi)
---