I started this project about 2 weeks ago and it is still on going working on it every now and again hrs. here 1hr there. I have wanted to do some abalone inlay but was never sure how to attack it or even source it in England. well I managed to get some abalone paua laminate and gained some inspiration from looking at "Autumns" blog which was very informative. well as you can see I've managed to cut the paua into strips ready for inlaying in the top of the box. more to follow shortly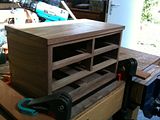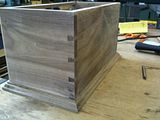 well I've spent a few hours today routing out the trench for the inlay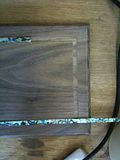 using the shop built jig the cut the abalone.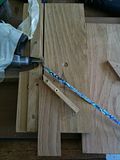 glueing it into position using yellow aliphatic as the abalone has a backing of black walnut veneer(a bit easier to handle being a bit thicker).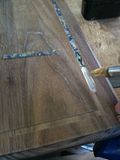 its coming along now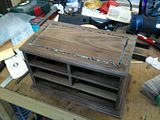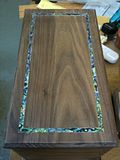 Well I finally managed to get back in the workshop to finish the project off.
I am very pleased with the inlay results as this is the first time I have worked with abalone.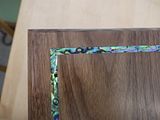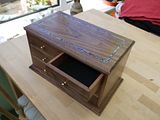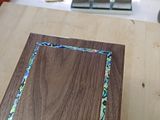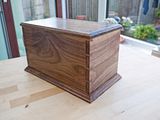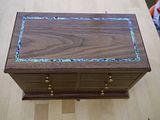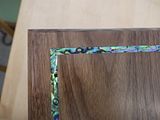 -- Dave Nottingham England
---