I designed this simple proof of concept project for my house. My ultimate goal, (when I get the time, money, and tools) is to replace this:
My current shop would be hard pressed to complete even this first project, but I think we will get there eventually.
So here is the concept shelf.
It is a wall hanging model, that when built will probably not go on the wall shown above, but will hang in the room, and hold some of our collections. I designed these shelves with Cherry and Maple in mind, but am not married to these species of hardwood for the project.
The sides and shelves will be made of solid material. The back of the shelves will be the exception, and will be made from 1/2" plywood. Optionally the cleats can be made of 3/8" plywood as well.
I left off the hinges, as I did not have the time to draw them, but I think euro style or barrel hinges would work well for this project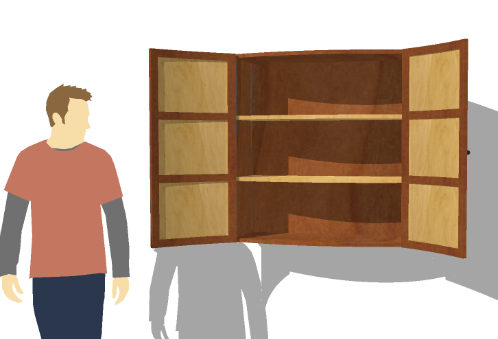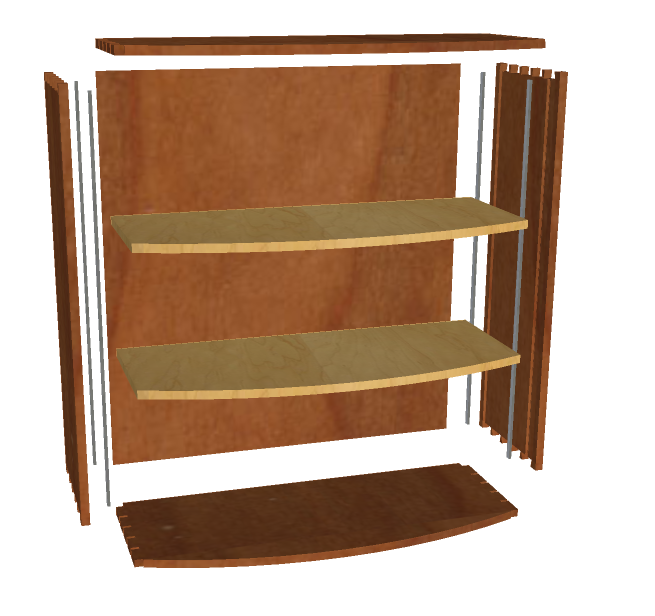 Let me know what you think. Comments and criticisms are always welcome.
Here is the file.
-- David, Charlotte NC
---