It's about time I attack this project with a vengeance, if for no other reason that it will be good to have the commission money to travel to Berea on (Neener!) The most challenging part of a very challenging project has been finding mesquite in quantity and size to work for me. Each leg is 4-1/2" on the square, a modified cabriole leg. I finally scored the lumber about 4 weeks ago, about an hour away. Heck, in Texas, that's neighbors. Here is the stack: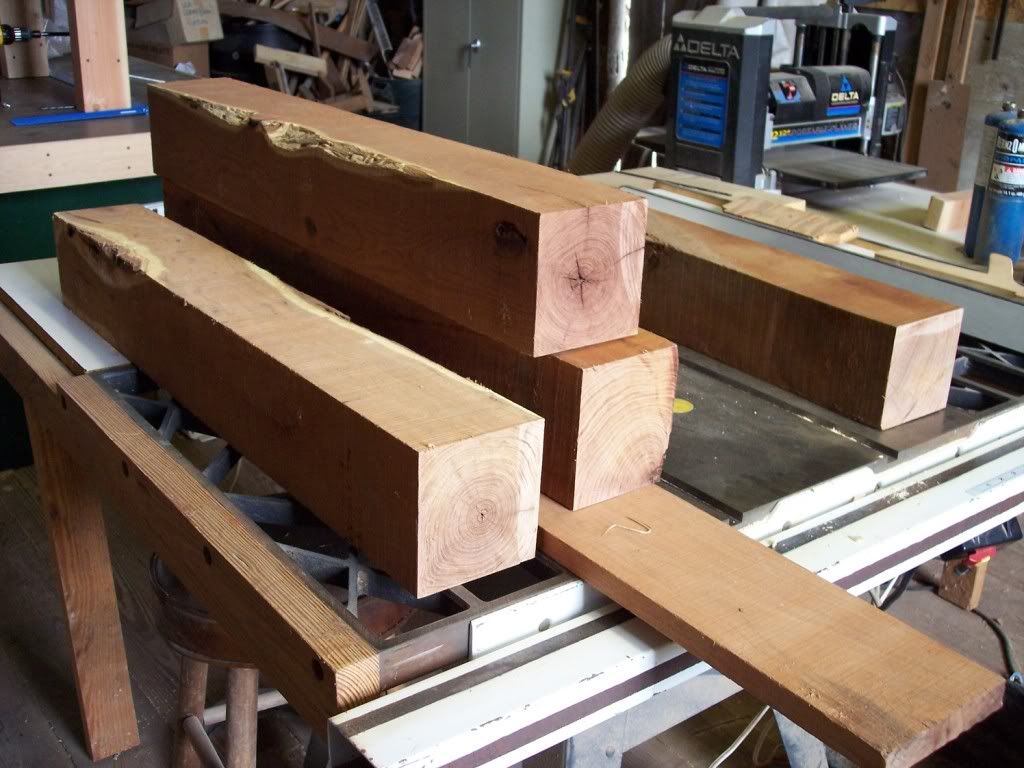 I didn't have a band saw that could handle this size stock at the time, so I had to borrow one. The loaner said, "Sure, it will cut 5" mesquite no problem." It turned out to be a 12" Sears with a semi-sharp blade—it took 45 minutes per cut, two cuts per leg, 4 legs. They came out pretty rough, so I've gotten after them with my least favorite tool, the belt sander. Here are a couple more shots of the leg, two sides finished.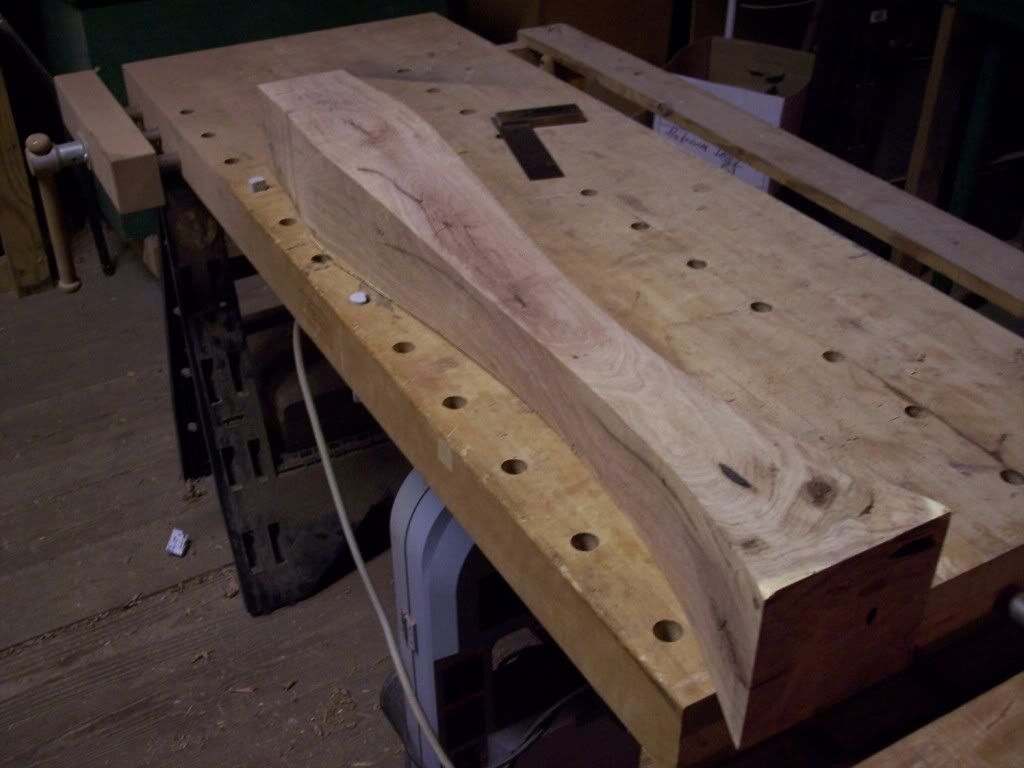 Does this remind you of "A Christmas Story?"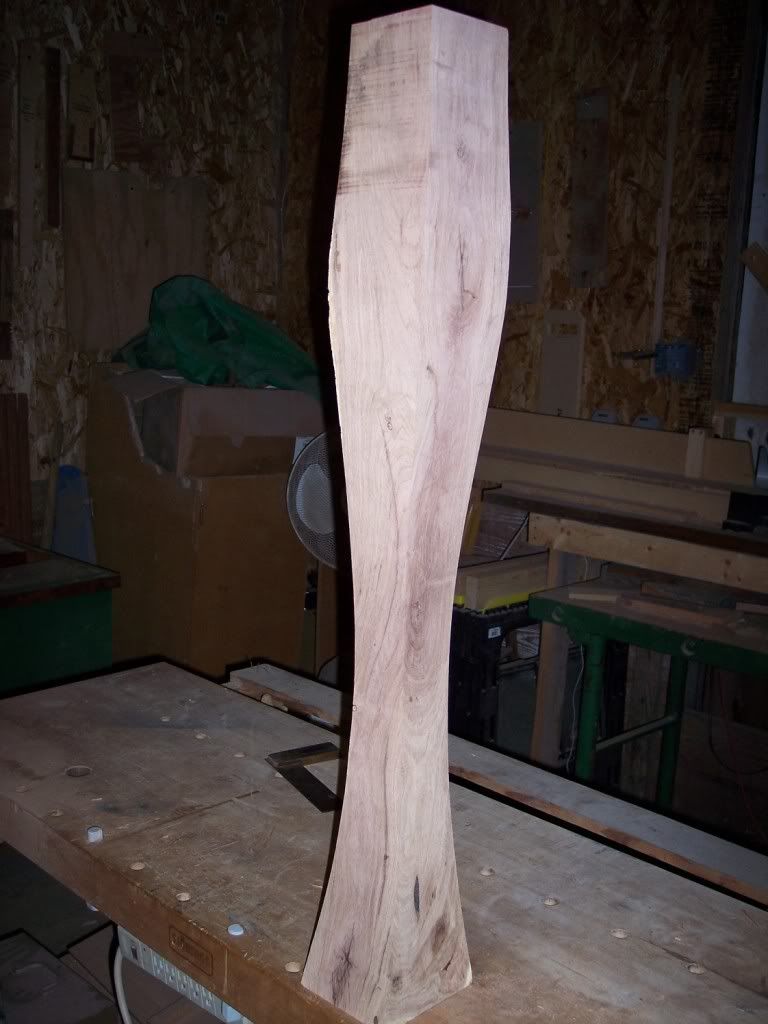 That's all for tonight. I need to rest my back from using the dadgum belt sander.
-- There's no tool like an old tool...
---