I'm not a metal worker.
I actually got some shop time this weekend. Not enough, it's never enough! I had the opportunity to continue the lathe saga, and to "engineer" some of the metal parts. Now, I never purported to be a metal worker, but after a couple of tries the axle/crank came out better than I had hoped, in terms of nice crisp bends. I may find that the length of the crank arm (to use cycling nomenclature) is too long, resulting in a wildly flailing Pittman arm or a treadle that requires an arc of two feet (ar ar..) In keeping with the original design considerations and my admitted penchant for being a bottom feeder, I visited my local hardware store and came home with a handful of bearings and stop collars. Total bill, $28.00. After cutting the 45 degree flywheel supports, I counterbored with a Forstner bit and JB-welded (carefully) the bearing into the counterbore, so that each bearing sits more or less flush with the inner surface of the support. I also added a couple of floor flanges to the flywheel itself, and put it together to see what it would look like.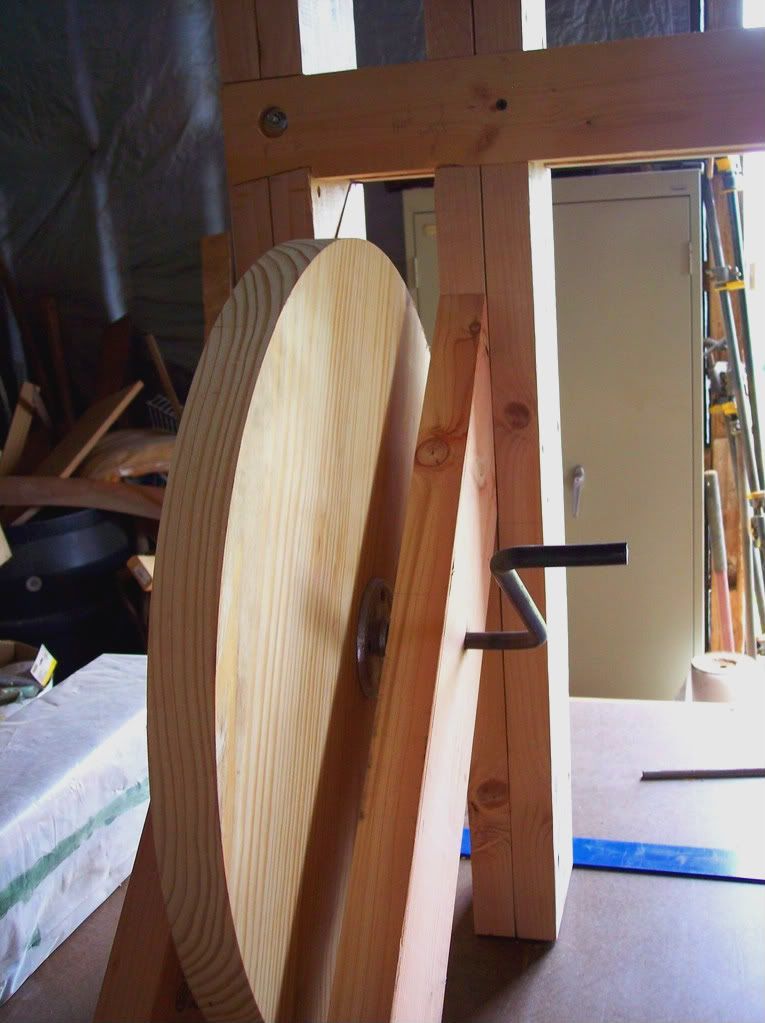 It's starting to look like a lathe enough that I'm getting excited!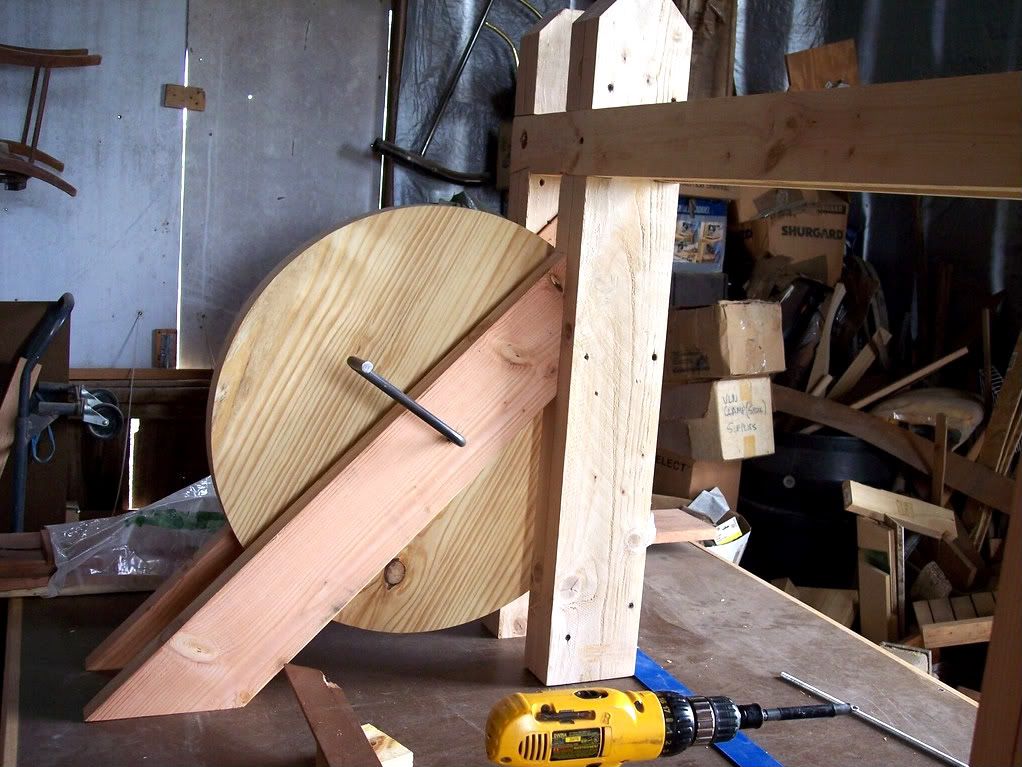 Now to fabricate the parts that will affix the flywheel to it's axle. This isn't easy, because in case I didn't tell you, I'm not a metal worker. I don't know how to weld (yet.) The closest I can come to welding is to open a package of J-B Weld and mix it. So I did. I took two of the hardware store stop collars I had picked up and dressed their backs with a file.
I then cleaned and flattened the nipple end of the floor flange, being sure to remove all galvanizing. I then ran a bead of J-B weld around the nipple end of the flange, and popped the stop collar on it. I'll report later if it works… or doesn't.
This is as far as I got today before my 11 year old came out with his and my bows and said, "C'mon, Dad! How about some archery with me?" I couldn't pass that up, so I'll be back at it tomorrow night!
-- There's no tool like an old tool...
---