Well, I'll take Labor Day. I know that doesn't make me unique, but I was able to get some much needed shop time in. Work started on the treadle lathe. I'll warn you ahead of time: the work is certainly going to be sporadic, since I have a couple of other projects I'm working already. But that's okay with me.
I started with taking a couple of 2×4's and cutting half dovetails in them. They were left over from the platform I built so that I could build my assembly table. Now that I have the table, the jointed 2×4's can become lathe ways, a more noble purpose, perhaps. This is a couple of the half-dovetails sawn with my crispy IT saws, not purtied up: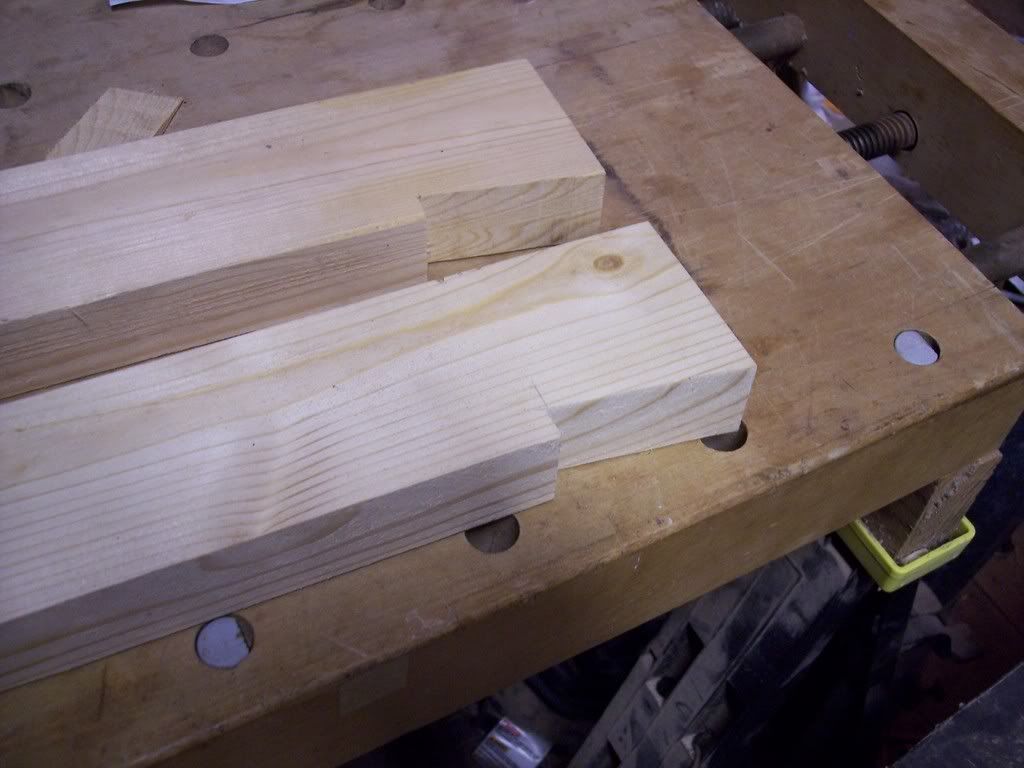 I then put a considerable amount of energy into the flywheel. It all started at Lowes… I didn't have the stock on hand. Brought it home, threw it across the jointer, and glued it up. A couple of hours later I found a center, drove a finish nail through it, and started routing using a shop-made router circle cutting jig. It went pretty well until the finish nail pulled through. Disaster. I then had an oblong wheel, and I don't even care for the elliptical machines at the gym! A 4d common nail, a new hole in the router jig, and viola! It has been healed, slightly smaller in diameter but round nonetheless.
It will be a few days before I can enter the sanctuary again, so I'll post more when I get more. Thanks for following this!
-- There's no tool like an old tool...
---