Drawing from my impressive knowledge and powers of observation, I sat down early this morning and decided to model my future treadle lathe. Figured something this complicated probably ought to have a little thought put into it, just to sound impressive, anyway.
In keeping with the bottom-feeder tradition, I'm trying to build the whole thing out of big box store dimensional lumber. I haven't researched the bearings yet, but in the renderings I have the flayrod made out of 1\2" rod stock with a bearing welded on. I can see where it would be perfectly serviceable if I had a 1×3 with a bearing on the crank end and a bearing over a lag screw on the treadle end. I hope to begin construction this weekend—Momma wants me to get a project or two finished before I start, however. Sounds like "honey-do's" to me…
This is sort of a front perspective of what I've come up with: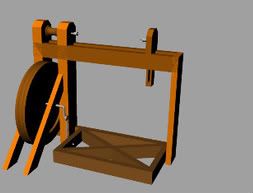 The same thing, slightly more to the side:
And a detail of the tail stock, using a tusk tenon and wedge: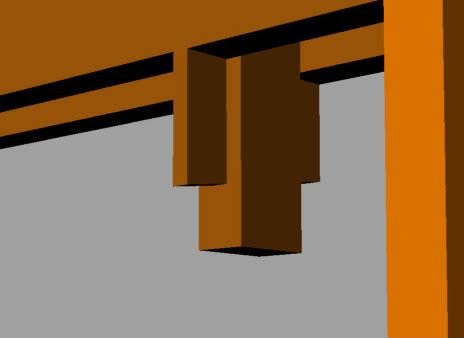 I've concluded that no matter what I do to these jpg's, Lj's is going to crop the right side of them. I tried to trick it, but I can't fool it. I apologize for the partial pictures.
Tell me what you think so far!
-- There's no tool like an old tool...
---