As promised, I've gotten some photos of old Moby into useable condition. Evidently when the contractor felled the tree to make room for the house (interesting priorities!) he squared one end: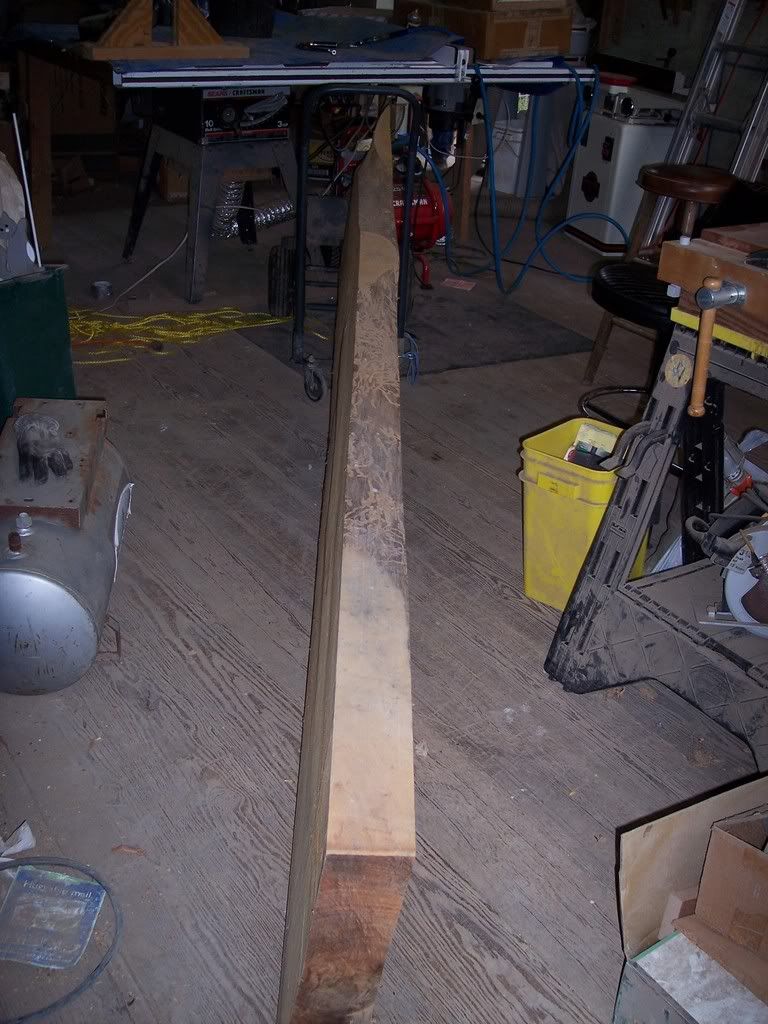 The other end has what I've affectionately come to call the "Lobster claw." This is one side of it:
And the other side:

This is a photobucket-enhanced view of the whole thing. You can almost hear it doing a sort of inverted gasp for air…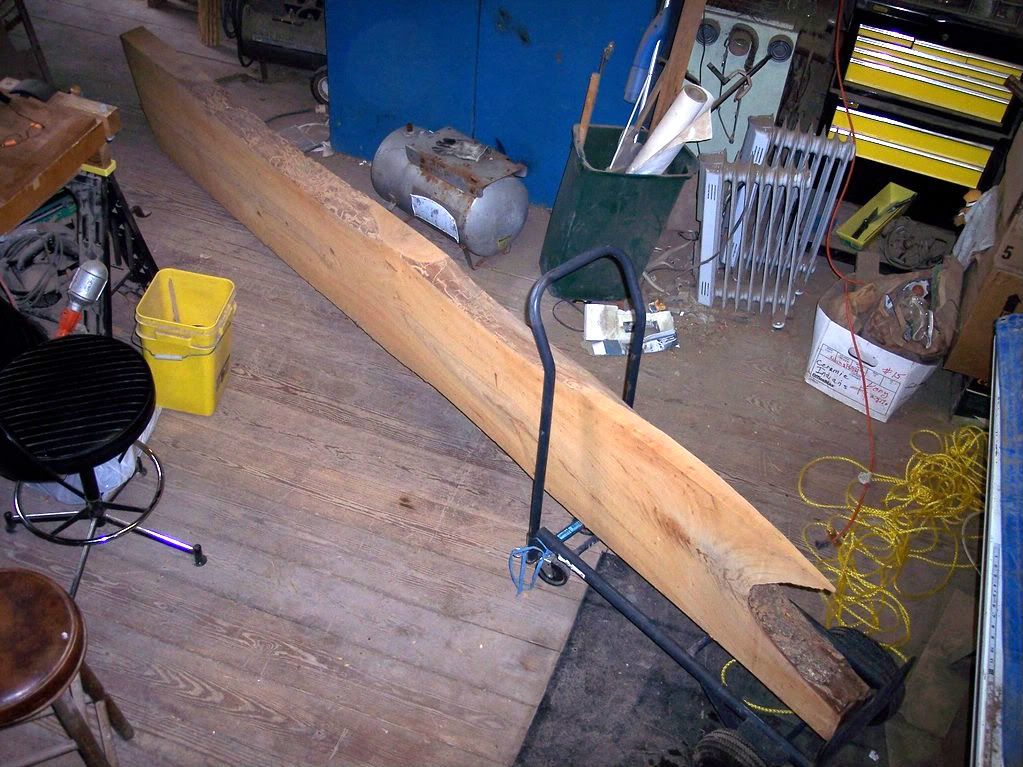 The patterns critters made under the bark are going to make a fascinating edge to the bar:
As of this weekend, we have managed to move Moby out of the way so that we can finish up the rest of the shop, euphamistically speaking. Realizing that in my unique shop there are no to siding boards that meet, and consequently level floors are things other woodworkers have, we have begun to build our verson of the Spagnuolo torsion-box Assembly Table. That way, and assuming my hunt for usable mesquite goes better this week than last, we'll be able to make the legs and frame for this, and actually have the legs sit level.
Stay tuned for future cliffhanger photos!
-- There's no tool like an old tool...
---