Finally, after more than a week with no chance to get things done, I managed to finish the construction of the frame and now is ready to go to the upholsterer. My son helped a lot. Otherwise I would not able to move around my tiny shop.
The pictures are from the bed, unassembled. The upholsterer requested the frame to be totally "clean", no hardware, no legs, no slats…
I put the parts in place to show how will look when finish. Next week I will go check the advance of the upholsterer before he wraps the fabric on the pieces.
The guy in the pic is my son Rodrigo. He is my right hand and without him I wouldnt have any chance of build this project. I enjoy the good times we spend in the shop together.

Overall look of the Bed.

View of one corner with the hardware. Nothing is yet leveled nor attached (just posing for the picture…)
Oh, and the block underneath is just supporting the side rail…

Slats on top. I need to cut them to size and attach the side rails.

This is me holding the Headboard. The back will be also covered by fabric. No need to be, because the bed will be placed against the wall but its just my OCD side :)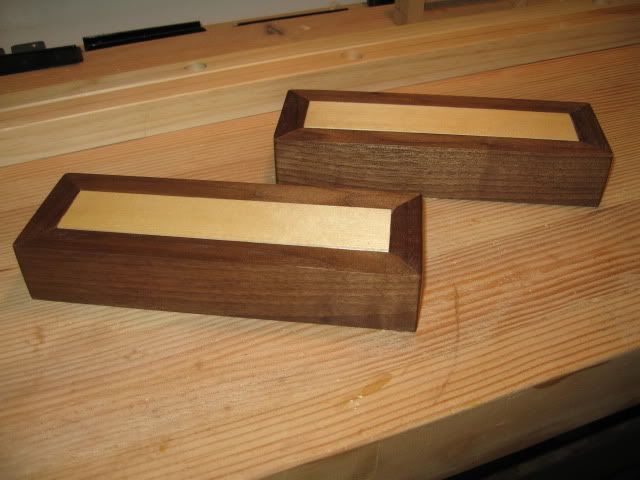 Those are the small blocks (legs) I built. Walnut (2" h x 9" L x 3" w) and a center of solid pine.
Next week I will post some pictures of the upholsterer progress.
---