Sorry I had trouble with photobucket
I made this disc sander 6 or 7 years ago. I put together a 2,5hp electric lawn mower motor, a 7" wooden disc and some metal plates. Ugly but effective: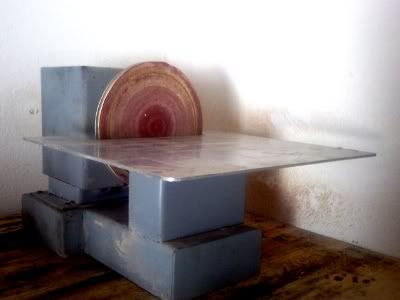 It was time for an overhaul, it's now a pedestal 10" sander with a tilting rest.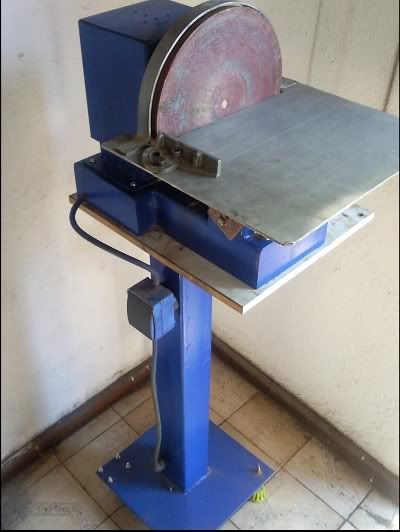 I just made a shaft coupling ( from an aluminum ingot I poured :D ) to make all the hand grinder's accessories fit:


For example with a flap disc (sort of):

I will replace the switch by a pedal switch as I've been suggested .
---