Ok a little while ago I posted a project that was a box that was made to look like a basket weave. It is very striking to look at if you dont know how it is made and is really easy if you have a scroll saw. A few people were interested in the making of it so here goes-

First thing first get yourself a pattern, there are a few books about making basket weave boxes. Or alternately you could make your own.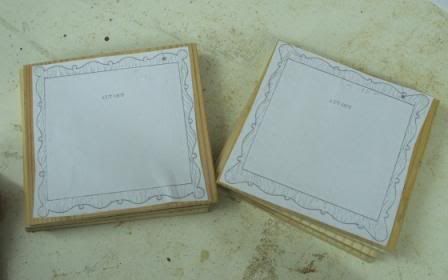 Once you have a pattern- You need two different patterns( look closely as these are 2 different but very similar patterns) to make the alternating layers. Cut suitable stock to match your patterns X 4. I stack cut mine ( one stack for one pattern one for the other) but I suppose it doesn't matter if you want to cut them individually. It just takes heaps more time. If your wood is thicker you may have to though.
these were cut pretty thin but it depends on the style you want to achieve.

Once cut separated and sand a little to get the burrs etc off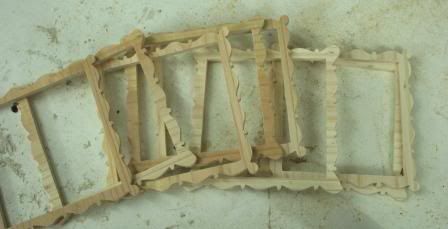 Next alternate the layers so get the weave effect. You may want to number them so you dont get confused later when gluing.

Glue them up, often staining or oiling is sometimes better when they are apart as then you dont have to worry too much about wiping the extra glue off when gluing up as it is a tedious job when you are trying to do it between the clamps etc.
This is the finished product, no stain just two layers of poly on these two!!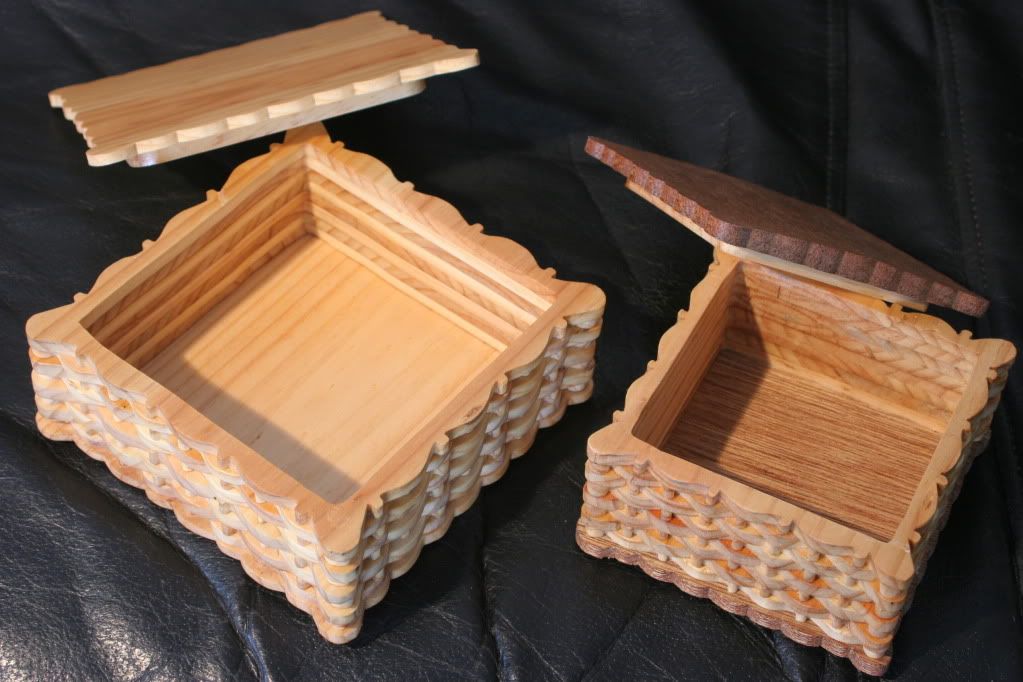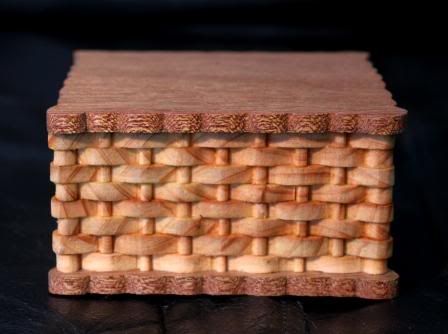 -- Theresa, https://www.facebook.com/derrymore/
---