Thanks to those who have commented and extra thanks for the suggestions.
At this point I have quite a bit of info in my head, on paper and some items on order but don't want to bore you with lengthy posts. My plan (that makes it sound as if I really pre- organized this blog) is to provide progress reports with photos and include detail as I go along.
If anyone has a specific question, I'll be pleased to attempt to answer it.
The new shop is 24' x 36' with a small entry feature for aesthetics and will be about 40 feet from my existing garage. Due to the slope of the lot, it will have a partial "basement" across the back – about 14' wide. Current plan is to put the dust cyclone and air compressor down there to reduce the noise level in the shop.
Here is a sketch of the building outline. I have probable locations for the major tools and will include that in a later post.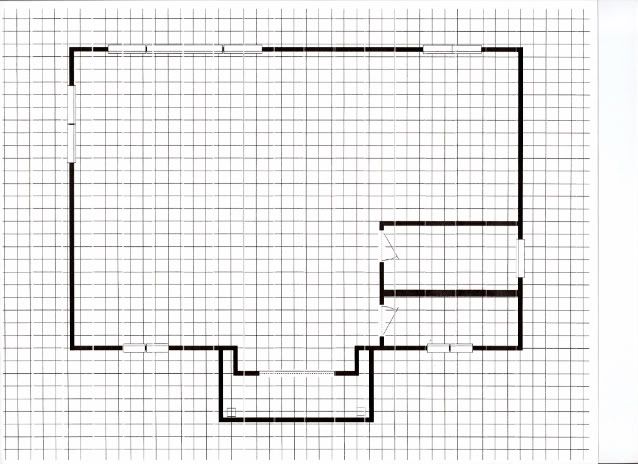 Here are pix of the dirt guy clearing the area and digging the footers.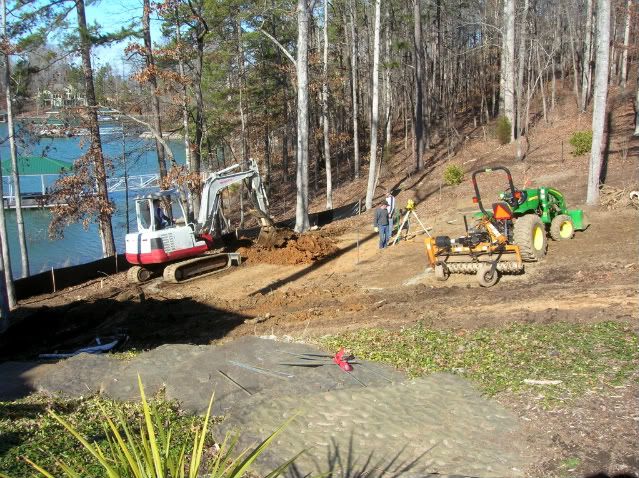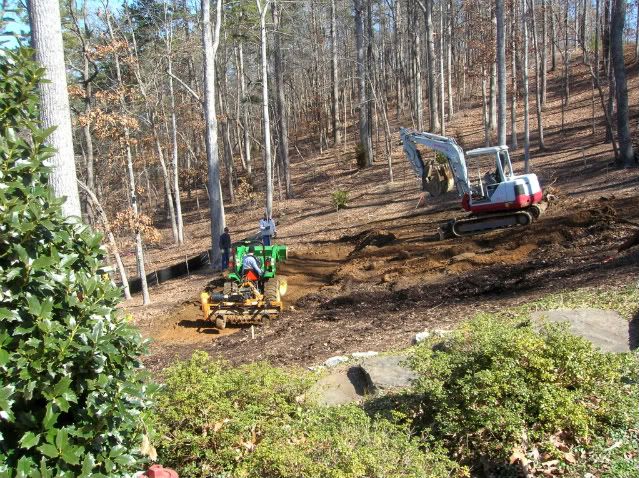 Rain today so next entry will be in a few days.
---