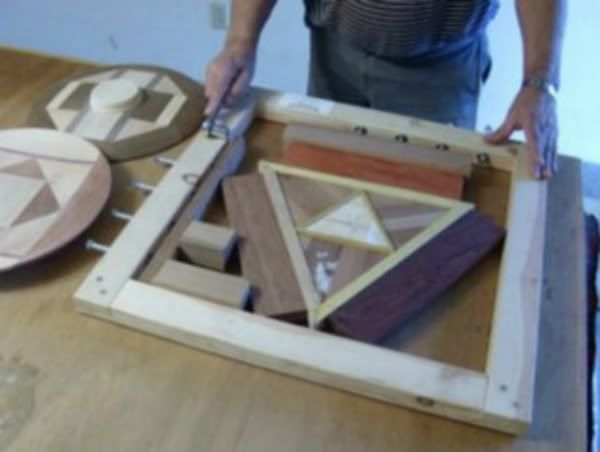 I didn't get a good picture of my idea on the last post I made. So here it is.
This is an idea I've been working on for 25 years. I finally got an answer to how to glue odd-shaped and sized workpieces into one unit for turning or final finishing. I wondered if any others out there have the same problems with gluing in two directions at once?
When I presented this to WoodCentral, I had several who wanted the plans I've prepared which tells you how to make this jig. I'm offering them FREE to those who ask. I can't do any better than that!
-- Dick, Novato
---