Shown here are several segmented platters I designed and turnied in my workshop. When I attempted to glue the parts, I found that it was impossible to do with standard band-clamps or pipe-clamps
So I had to develop an entirely new clamp which I call the Surround-Clamp It worked great! I was thinking of putting it on the market, but the Bessey clamp people discouraged me. I still think it is a great idea and am now offering the plans to those interested by e-mail. Also, I have several copies of the finished product which I will sell at my cost to clear the storage space.
If you are adventurous and liike to try something new, please contact me. This is a clamp which combines the versatility of a band-clamp with the sturdiness of a pipe-clamp. I had searched for this solution for clamping in two directions at once for 25 years and finally found the answer to the
problem.
I'll be glad to share this with you if you e-mail me at Steuss@aol.com.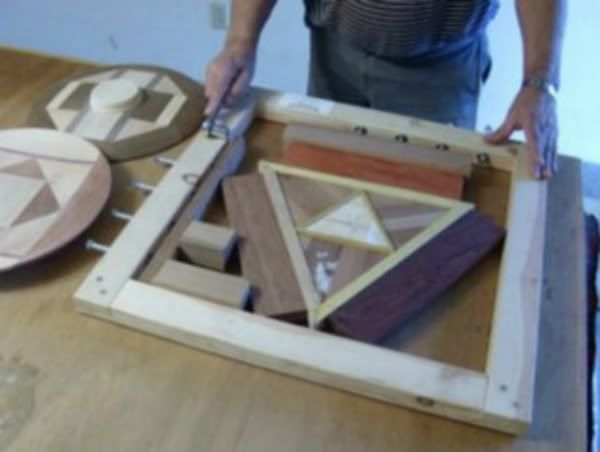 !
http://i465.photobucket.com/albums/rr16/Steuss/HPIM0814.jpg!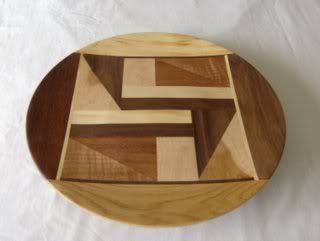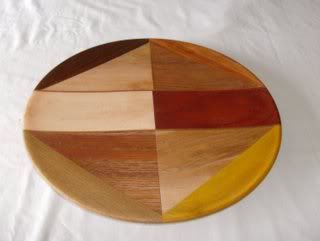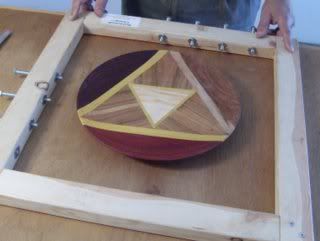 -- Dick, Novato
---