I thought today was going to be the first and the only day for milling the Acacia Tree…However that's not the way it worked out. Getting the right saw…the right bar…the right chain took a lot longer than I expected. However while he was gone I took a load of wood to my house at which point I realized what I was in for. I couldn't lift them! I had to get my little 14" chain saw from my truck and cut them into movable chunks…this wood is really really heavy. Of course the slippery coat of Anchor Seal didn't help either.
Side bar
My encyclopedia of wood states Acacia Melanoxylon weighs 41lb/cubic foot (Seasoned). Ebony is 61lb/cubic foot; cherry is 36lb/cubic foot; White oak is 47lb/cubic foot. All weights are seasoned. The slab included in this photo weighed about 400lbs. This only matters because the tree is at the back of the property DOWN HILL from the house and about 80 yards from the street…enough whining…after all…I did only pay $300.
Anyways back to the story. We only got the log cut so we could mount the Alaskan Mill. It took nearly an hour to cut the next slab and we were halted by a nail wich apparently got driven into the tree 30 or 40 years ago. It was 7:00 so we decided to give the neighbors a break and go home.
Below are the photos of todays progress. Buddy the tennis ball freak is included to give an idea of how big the slab is. It measures about 22 inches wide about 8 feet long and 5 inches thick…did I already say it weighs about 400lbs?...NO? Well…it weighs about 400lbs…
I hope you enjoy this blog. I can't seem to get the photos to show up the way I want…just click on them to see the entire photo I guess.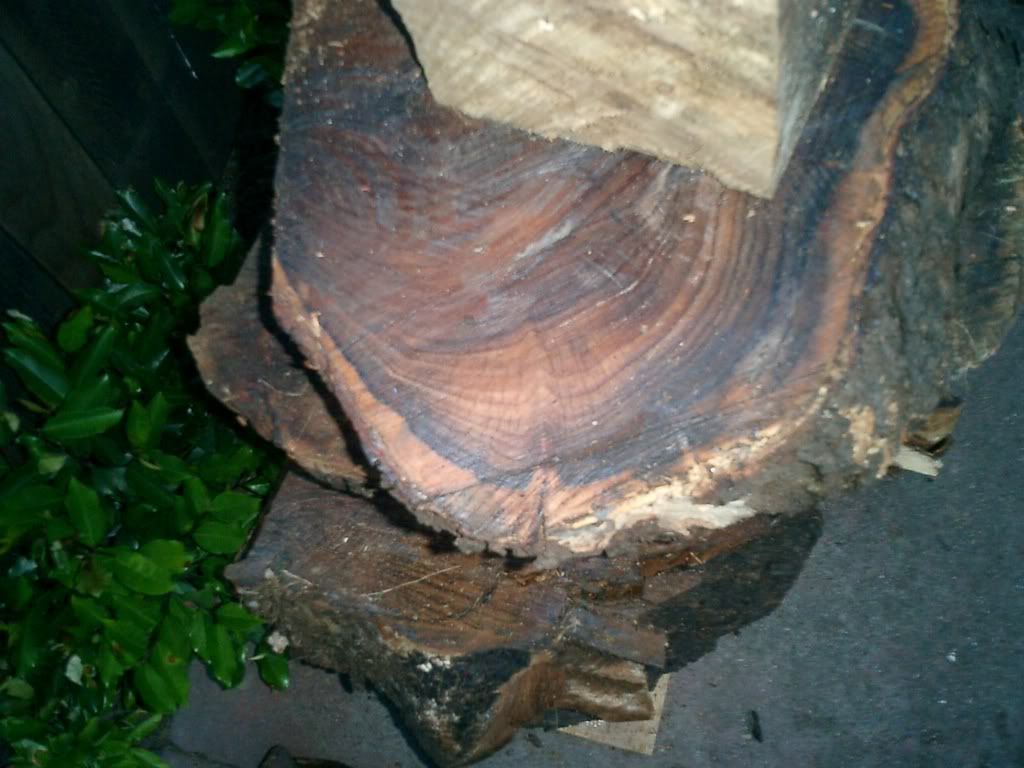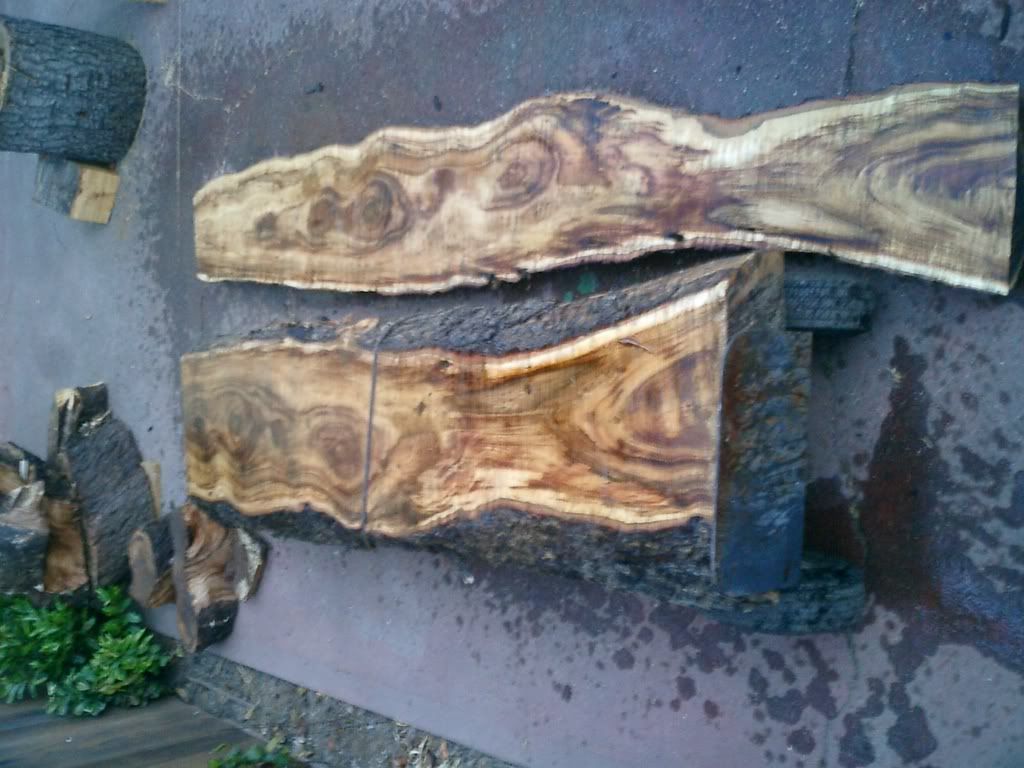 Have a great day.
-- Steffen - Kirkland, WA
---