Last November while inspecting a home in the Bay Area I found a pile of wood from a tree which had fallen from the neighbor's yard. The neighbor didn't know what kind of tree it was but my insured thought it to be an Acacia. Not wanting to pass up some free wood I took a couple logs with me. The natural edge bowl I posted a while back is from this stack of wood. There were two trees laying on the ground so I'm pretty sure the natural edge bowl is not the same as this wood.
The first thing I had to do was cut the log into pieces I could fit into the bandsaw.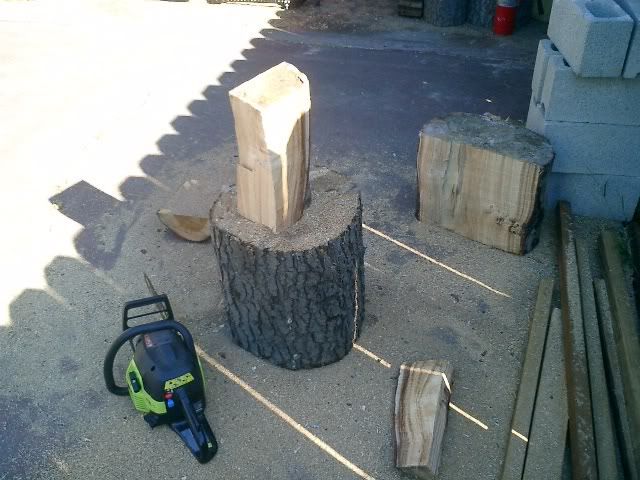 I was pretty happy to find some beautiful spalting in the wood but also disappointed because the wood is deteriorating quickly. I wish I had cut the log when I first brought it back instead of coating it with wax and letting it sit.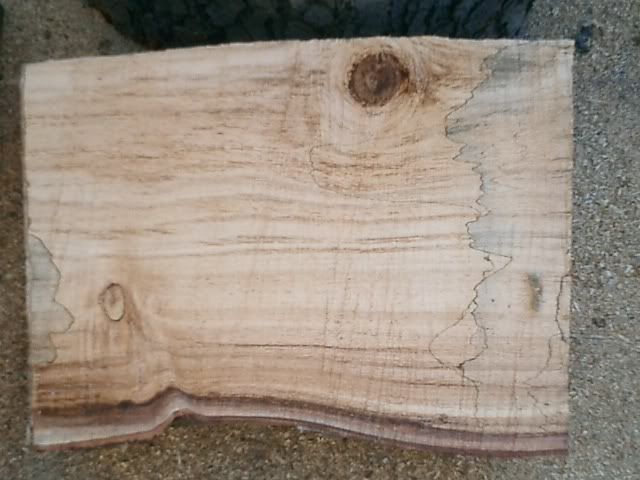 Then to the bandsaw where I eventually broke a blade. Lucky for me the guy I bought the bandsaw from included a bunch of old blades I use for this purpose.
I got about 18 blanks from this one log. Even on the cheap side from Rockler or Woodcraft it would come to a couple hundred dollars worth of wood. (Man I can't wait until windy season this year)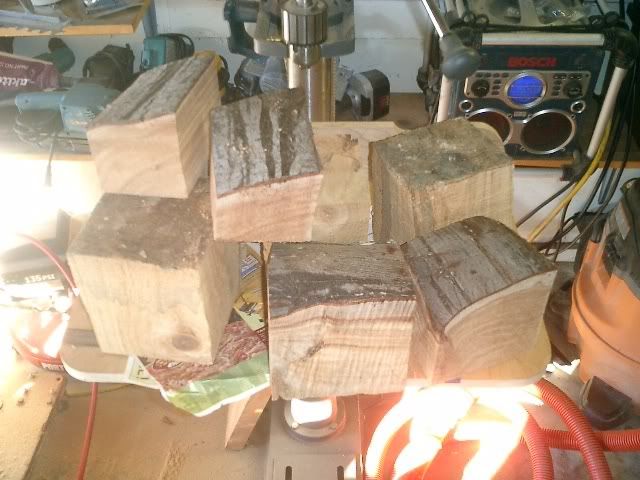 I decided to rough turn a few of the blanks so I could have them ready for the holiday season. Here I am marking the square blank.
Cutting it out on the bandsaw
Then to the lathe to true them up and add the tenon.
Finished on the outside now for the inside.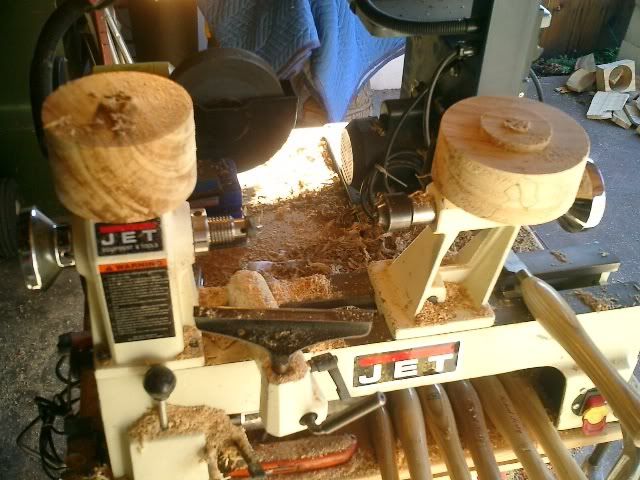 Switched to the OneWay jaw.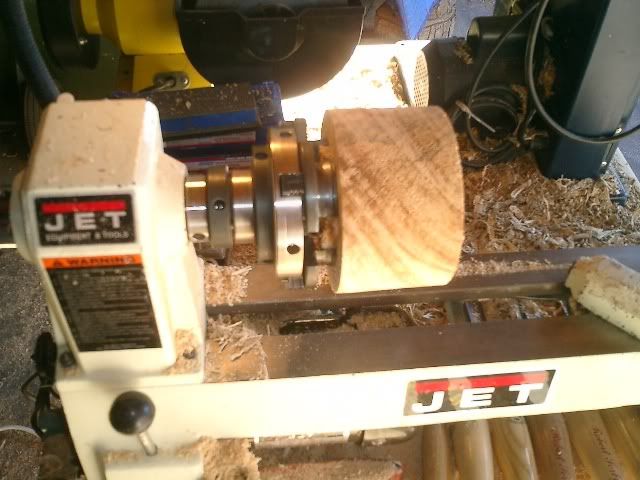 Hollow out part of the center
Two more roughed blanks to add to the shelf.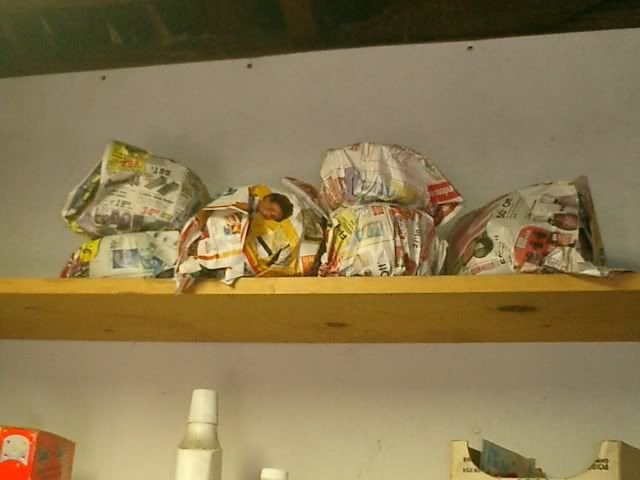 As you may have noticed I didn't treat the wood with anything but wrapped them in newspaper. This is the same method I used to dry the Ambrosia Maple lidded bowl I posted earlier and it only took a couple months to dry. I learned of the method from an issue of Woodworking Magazine "Turning a Cherry Bowl". It's kind of interesting, you can feel the dampness in the paper when you check the bowl periodically. I don't know how well this works with all wood but it seems like the paper works well to slow the drying process. I'm still new and still experimenting with all this.
-- Steffen - Kirkland, WA
---