So all this time I have been thinking and working towards refurbishing an old plane,hand drill, or brace as my first refurb. An old set of Irwin auger bits at a really good price changed that. The purists will hate me and my plans however. I am going to be gluing, nailing and sanding this sucker back together so that I can use it, not keep it in as close to original as possible. The goal is to get another 40 years of use out of it.
Here are some pictures of the case. As you can see it is in bad shape.
Picture of the front and clasp which will not secure.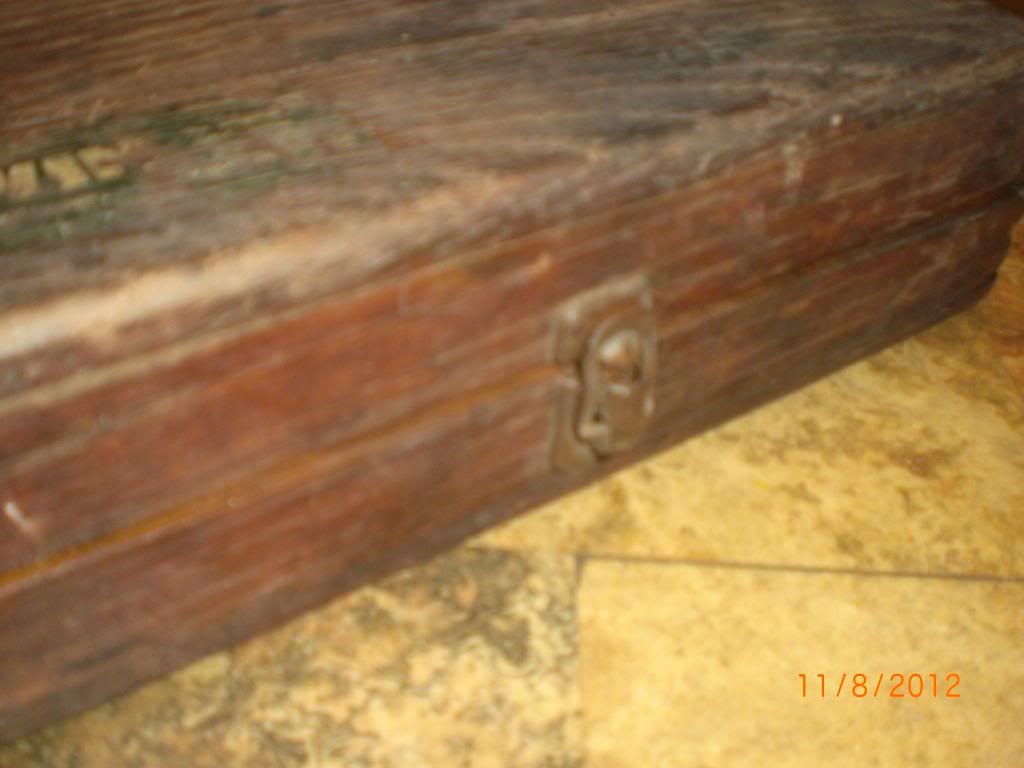 Picture of the bottom. It is hard to tell from the picture, but this side is in the worst shape. The 2 middle pieces are floating and warped like mad.
A picture of the box opened with the small auger bits and holder removed.
A better picture of the bits and what I have ahead of me to make them shiny. They are actually not in that bad a shape. I am going to pick up some evaporust and try that first (after giving them a bit of a degreasing) and then see how much of a polish I can put on them. They bore well though, so I will not have to (shudder) sharpen them I think.
And finally, a view of the cracks in the top (which look worse than the bottom, but they really are in much better shape than the bottom.
Incidentally. The pictures get cropped up all sorts of bad from photobucket. Not sure how to fix that.
-- Henryk, South Carolina
---