Okay.
So I did a table refurb that went into it's second or third week before I realized it wasn't walnut but mahogany. Well, early last summer my son bought a pile of scrap wood that included these old stair treads and risers.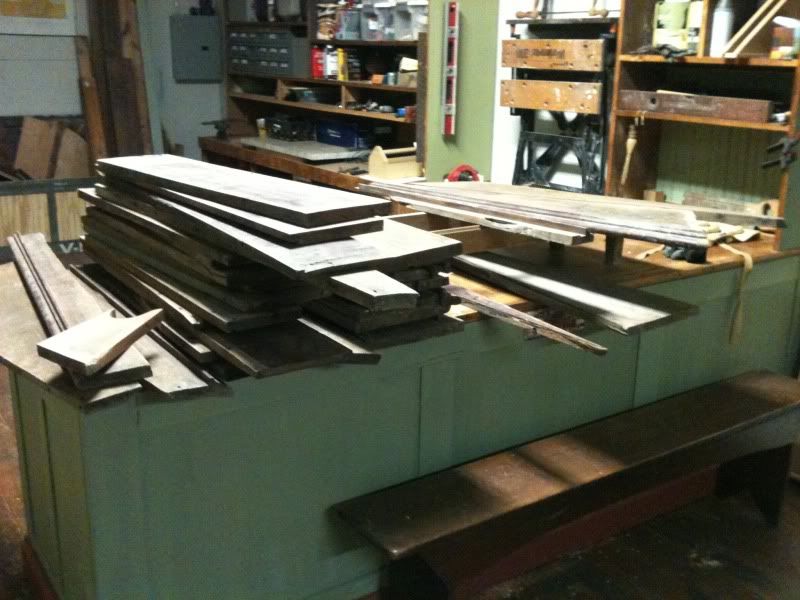 Finally getting around to sorting some of the piles of wood moved and arranged for the shop floor project, and inspecting / stacking this material came to the forefront. Anyway…
I sorted the pieces by dividing risers from treads, and that's when I noticed the build of the stairs was different than any I've seen before. All the risers had triangular notches in them, and each tread had a kind of trim piece still attached to their undersides. Stairs typically have a bead / trim detail at the juncture of tread and riser, but it's not normally one that's embedded 1/2" into the underside of the tread via dado.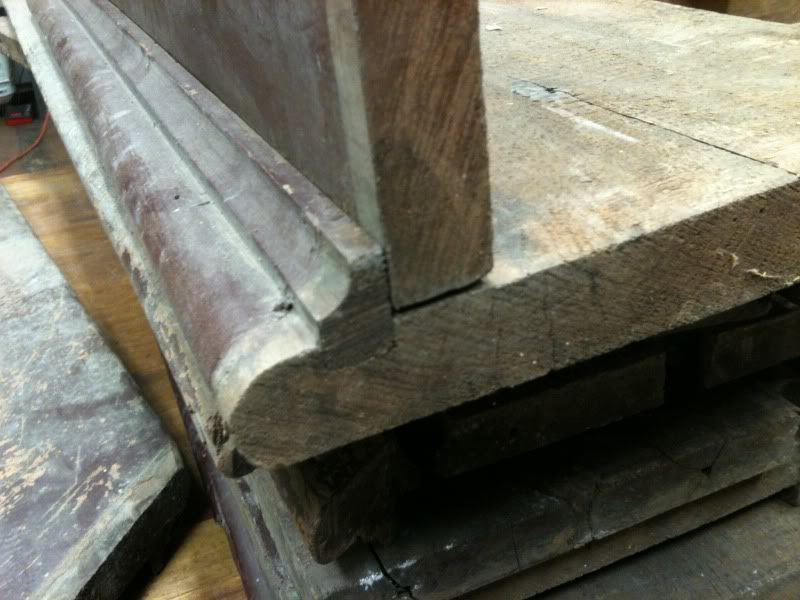 Then the risers were attached to the treads via a couple of 'pocket screws' set into hand-chisel'd pockets. Very cool to consider the work put into this staircase. And not least. how sharp the chisel had to be the workman used to make these very clean cross-grain cuts.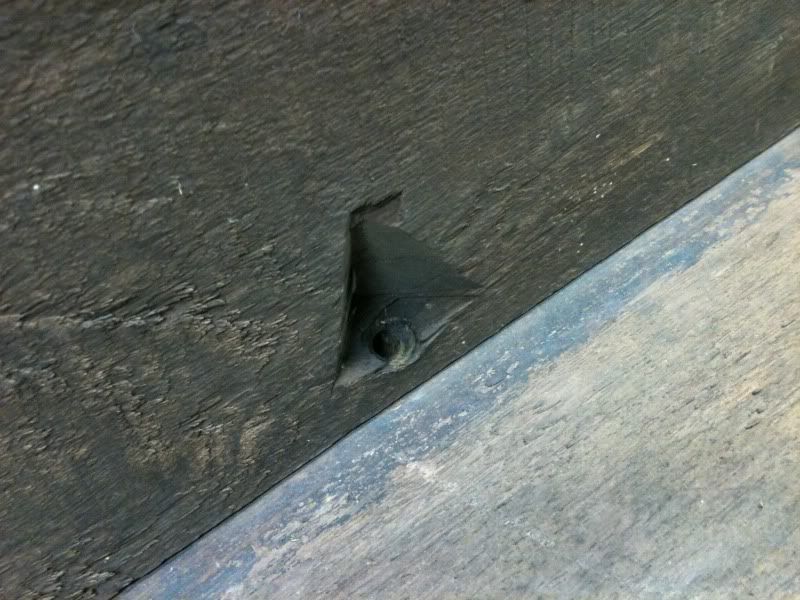 I thought the stuff was walnut. But then realized it was much heavier, more dense, than walnut. Then it hit me: it's mahogany, and I had been tricked a second time.
How much material? I counted 23 pieces at least 7" wide, 39" long and each a full 7/8" thick. Of that number, nine are treads nearly 10" wide. Very cool.
What to do with this stuff? Don't know, but it's getting properly stickered and stacked this week for a future project or two. Thanks for looking!
-- Don't anthropomorphize your handplanes. They hate it when you do that. -- OldTools Archive --
---