Long time ago, I lamented about underutilized space in this cabinet and did some rework to it.
With the shop being re-assembled post-floor, some more work needs to be done on this cabinet that was originally in a hardware store. it does come apart, top unit and bottom unit. And the top unit includes a curved back to it (visible above the coffee cans and gray parts bin), apparently when there were curved 'seed bins' that pulled out.
Time to go, it's cramping my style / wasting space.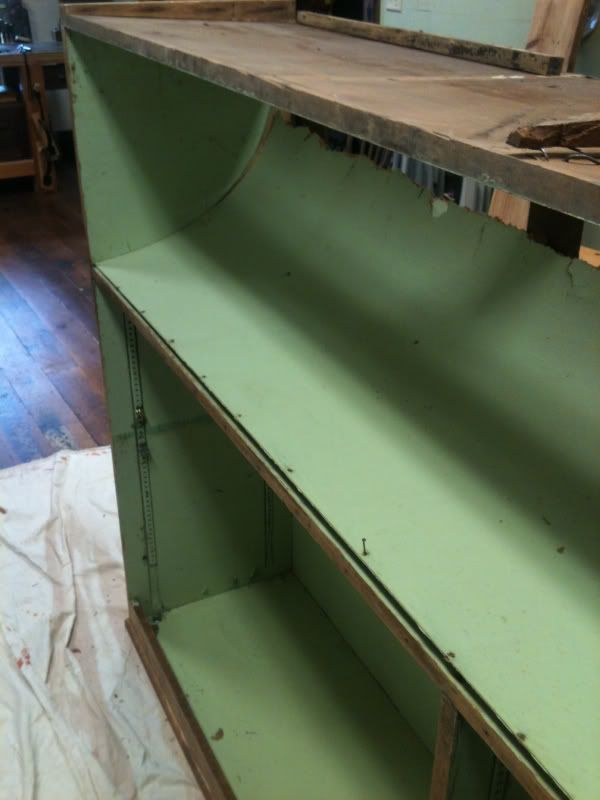 It's very thin (1/8") masonite, easily removed.
The dream is to put a row of small parts bins in top portion of the space cleared of this curve (note the upper unit is upside down in the last two pics). Here's what I have in mind – a row of these, oak faced.
I have the oak, and plan to dado the cabinet sides to accept a new 'shelf' that defines the cubby shelf to be. Oh, and all the day-glo green has to go. More to come.
-- Don't anthropomorphize your handplanes. They hate it when you do that. -- OldTools Archive --
---