Can't find where I introduced this, but it's a cabinet my son made in HS shop class last year but didn't finish. A 'threshold' was missing below the door that needed to be added.
Used the #66 to create add a detail to the main shelf,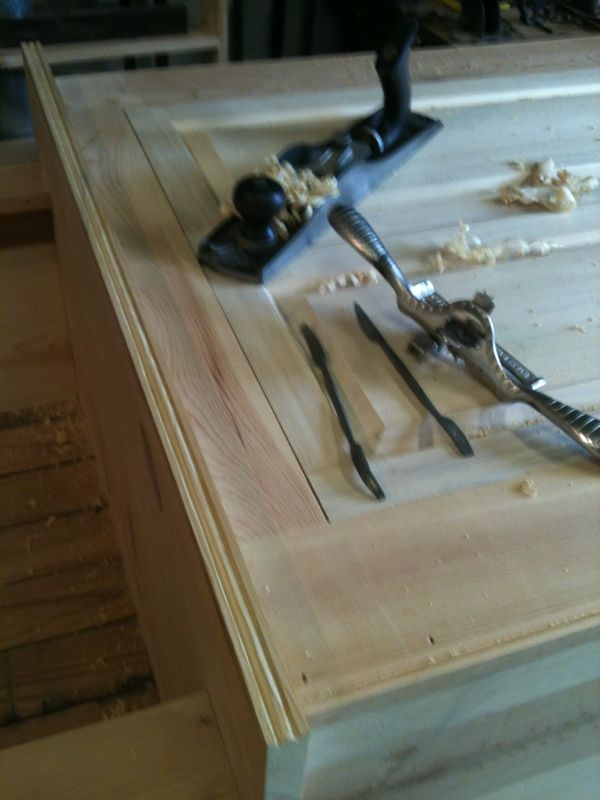 And with crown moulding it was ready for finishing.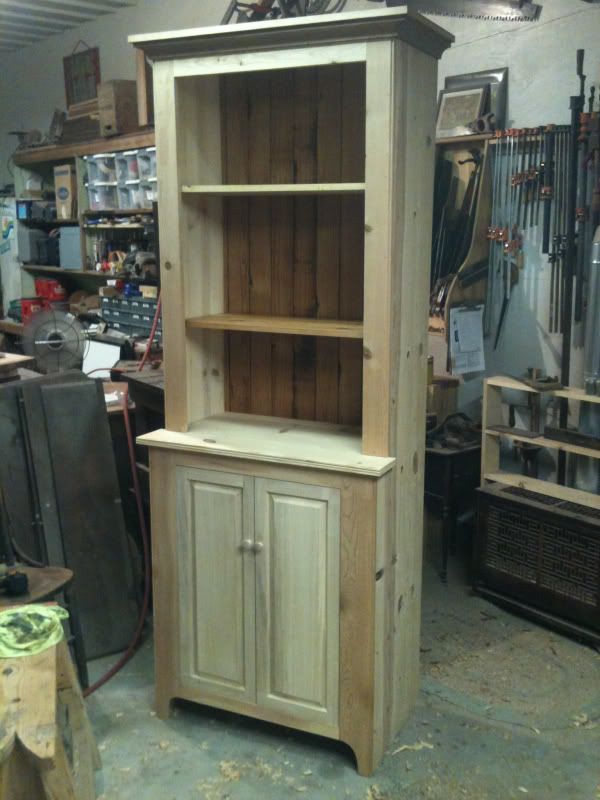 I applied 3:2:1 mix to the T&G back (all material is reclaimed), taped that off and primed the rest for milk paint.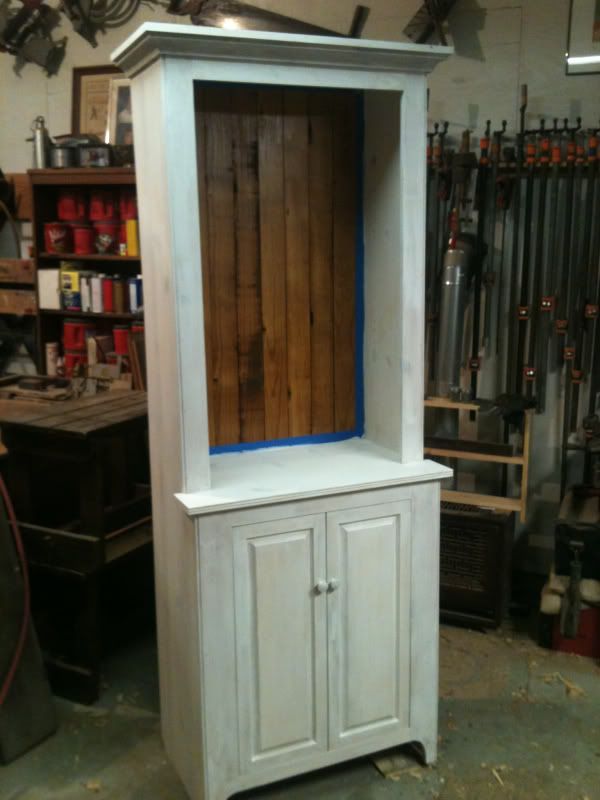 Tonight was the night to experiment with the stuff, a first for me.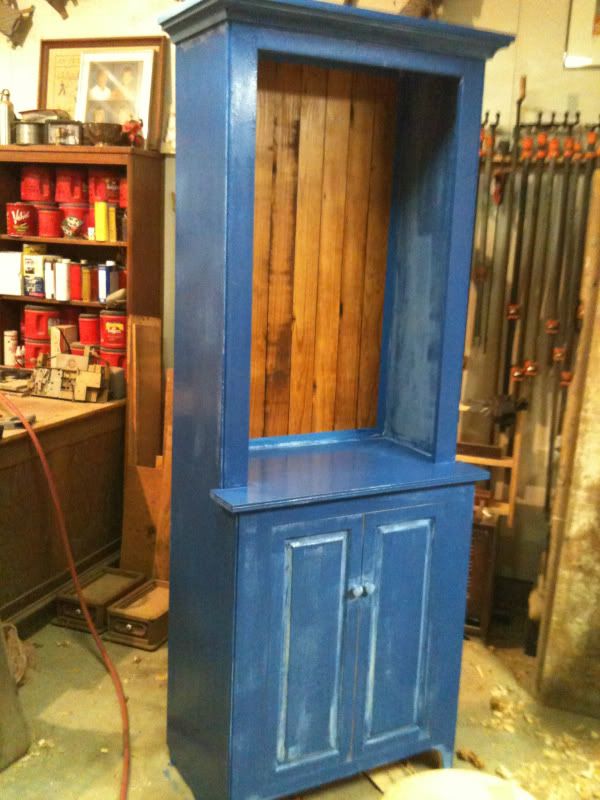 And I ran out of said paint. Must order another bag to finish, but I like what I see so far / should complete very well…
==== ==== ==== ====
More milk paint today, doors and carcase done, piece was 'stressed,' and 'antique oil' has been applied. With the blue tape pulled, here it is (just need to finish shelves)!
-- Don't anthropomorphize your handplanes. They hate it when you do that. -- OldTools Archive --
---