EDIT: Updated to eliminate PB BS. Smitty
The wall hung has suffered from extreme neglect, but some progress was made over the Holiday Break. So, an installment! Here's the cabinet in raw form: No doors, no drawers, no tambour.
Here's the door to be installed to slide and close the lower left corner opening. It's been patiently waiting for me to give it any attention, and finally the time came.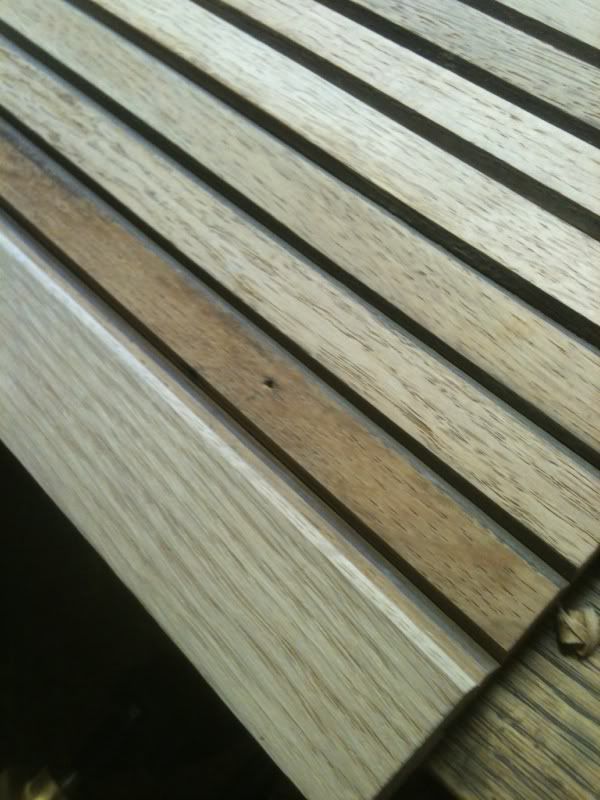 I saved the radius turns from the original Hoosier top, and those were used to trace top radius corners as well as the inside turn pieces cut.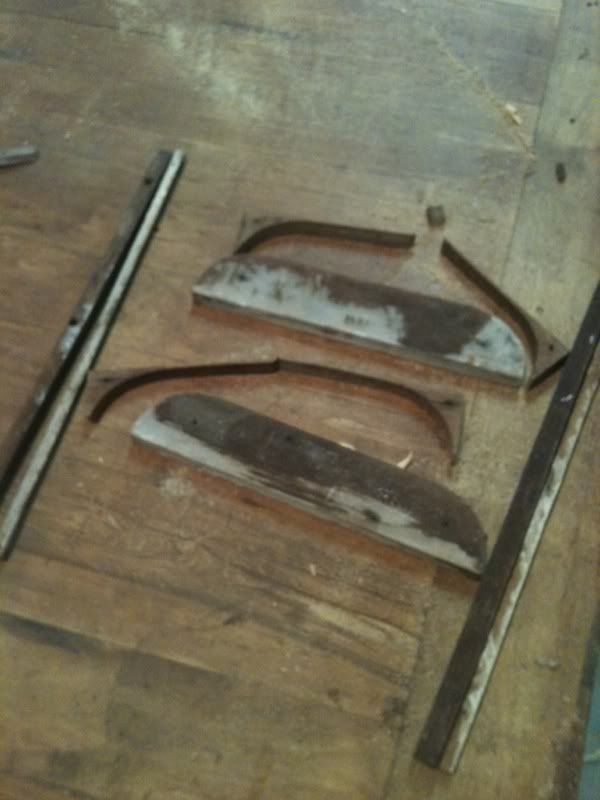 The pieces came together and sandwiched the tambour pretty well.
I started the install by placing the top, corner-squared pieces at either end, at the top of the opening (first applying wax because it won't get easier to wax the parts once in place. I then held the tambour in place and marked the position of the inset radius pieces, predrilled and waxed them, and screwed them into place as well.
The side strips were installed next.
I probably have an anal aversion to the tambour 'catching' on hard corners, so I eased the corners where the upper retainers met the strips.. Didn't need to do that, in hindsight, but it is what it is and there's no downside.
Both ends done, ready for tambour.
It set right in place, and the bottom fit fine!
At the open position, the corner-squared pieces catch the tambour's 'base' and prevent the door from sliding up and out of sight.
I'm digging this!
EDIT, ADDED VIDEO:
And the whole cabinet looks good, pictured as I stood on top of the assembly table and looked down. I've arranged the cherry pieces that define the door openings and panels that are the tasks ahead. I'm not looking forward to the mortise and tenon work required to make these frame and panel doors a reality, though…
That's it for now, more to come. And thanks for looking!
-- Don't anthropomorphize your handplanes. They hate it when you do that. -- OldTools Archive --
---