Fellow LJs, I hope one of you can help me with a challenge!
I'm trying to (re-) build a tool chest and want to put steel wheels on it. Old ones. I have a pair, but need four.
Do you have two cast wheels / casters that look like this?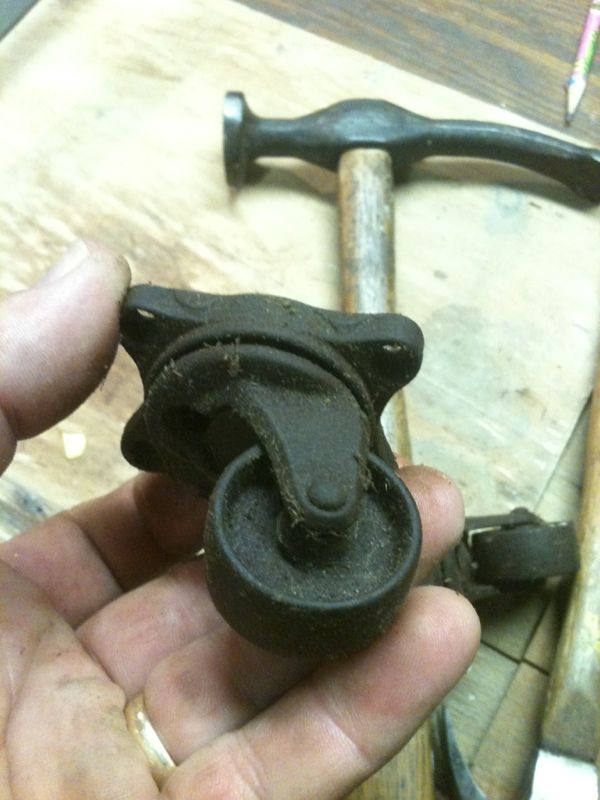 !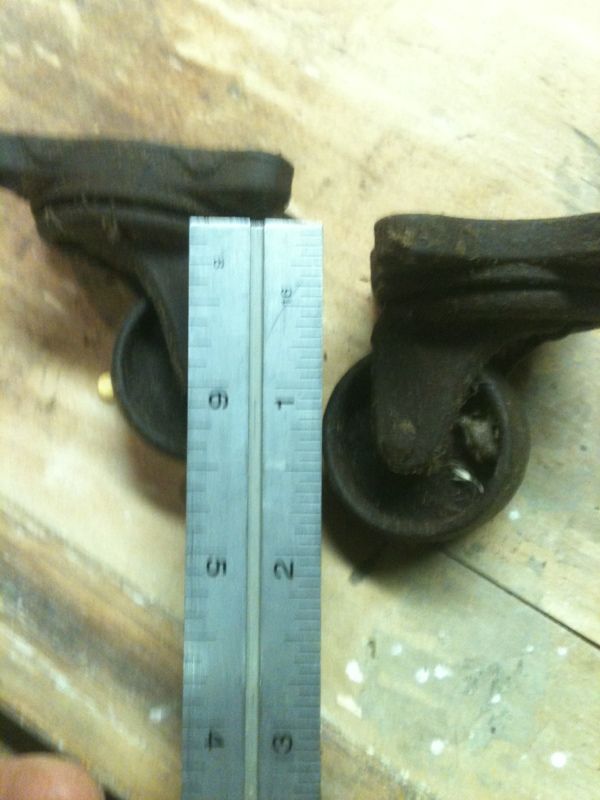 !
Height and material and style important; having an exact match not so much. Have you held onto anything like these? Or if you have four wheels that are alike, would you be willing to make a deal with a fellow LJ?
-- Don't anthropomorphize your handplanes. They hate it when you do that. -- OldTools Archive --
---