Amazing to find that what's old is new again!
Japanned? Made in New Britain?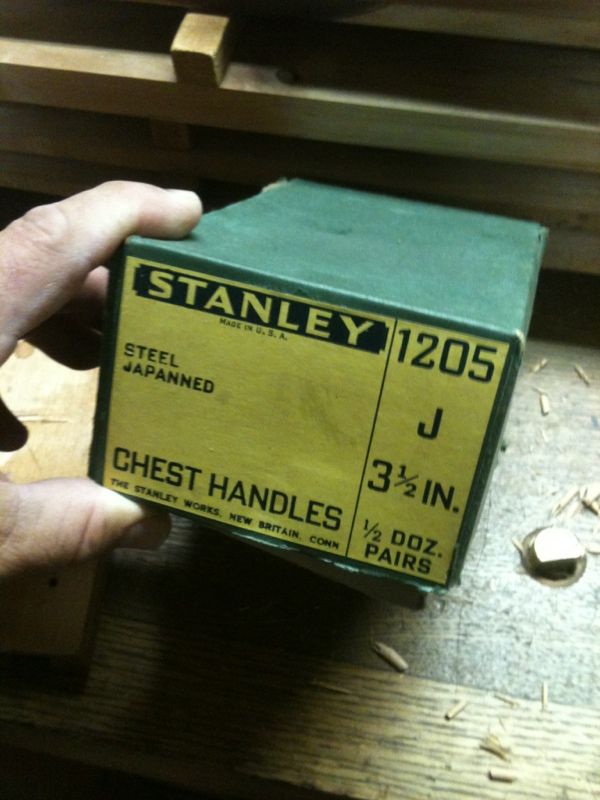 Four pairs with slotted screws, wrapped in wax paper.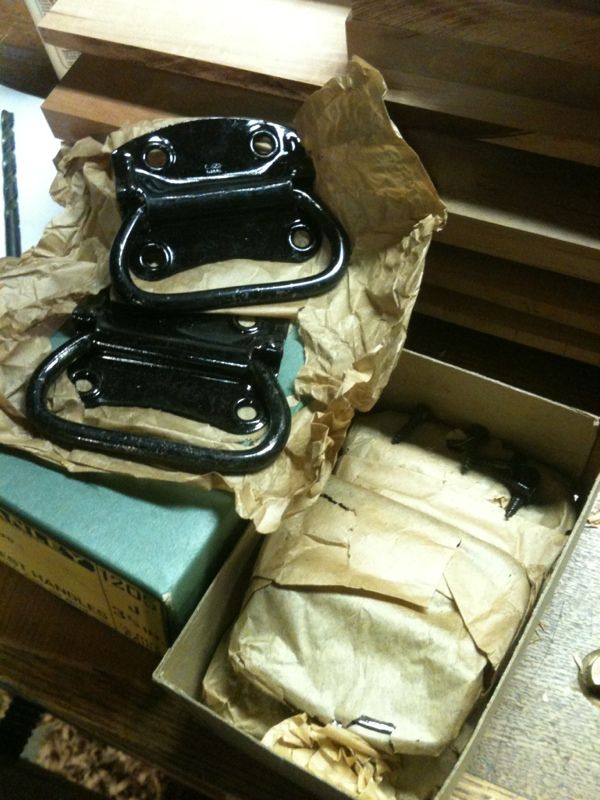 One pair certainly destined for the sides of the wall-hung tool cabinet! :-)
Where to go with the other three pair? Meh, no hurry to decide. Thanks for looking!
-- Don't anthropomorphize your handplanes. They hate it when you do that. -- OldTools Archive --
---