This bench is at my dad's shop in a nearby town, decided it would get more use there than next to mine. He's not the kinda guy to use it, though, oh well. In the meantime, if you're looking at adding a tail to your bench build, thought it'd be worthwhile to post a few pictures showing the detail of the build way back when (bench is about a hundred years old, would have to guess).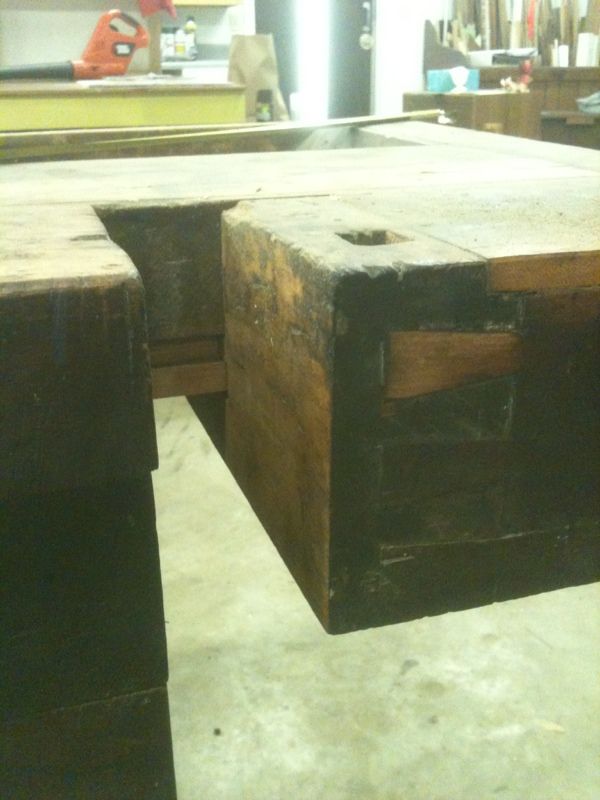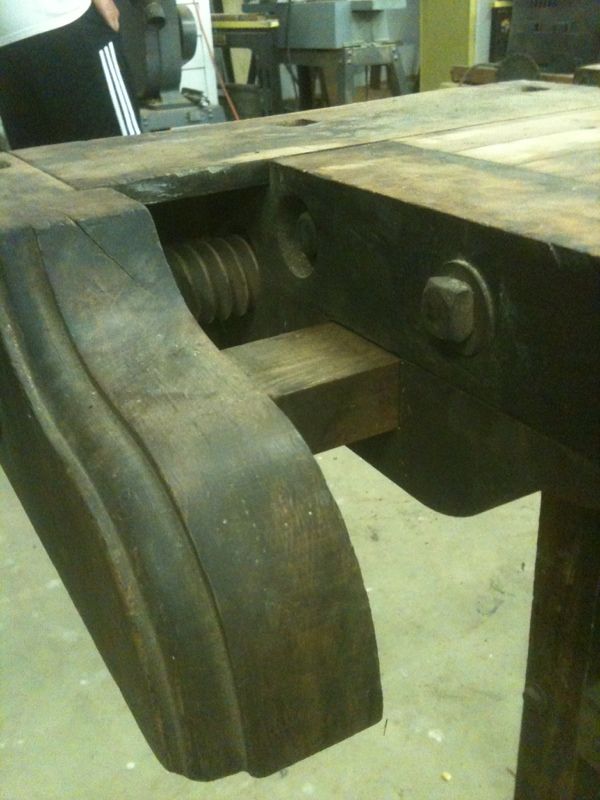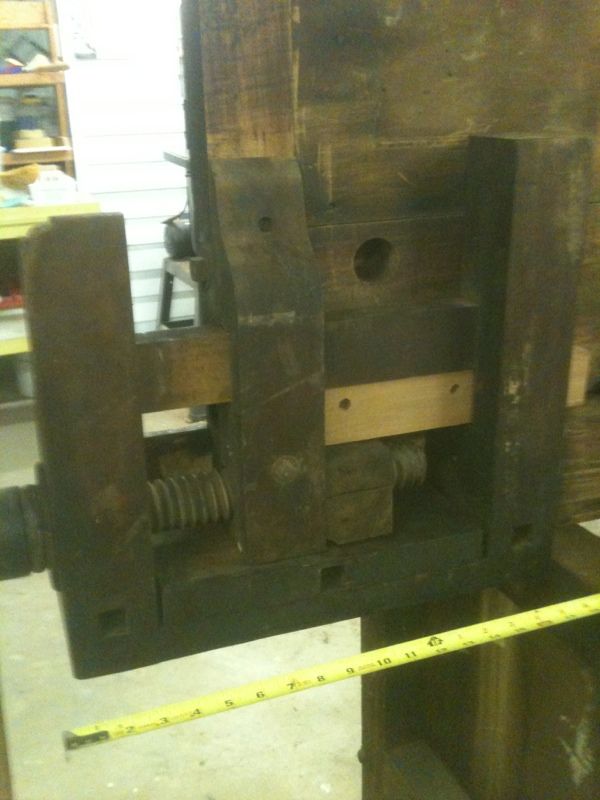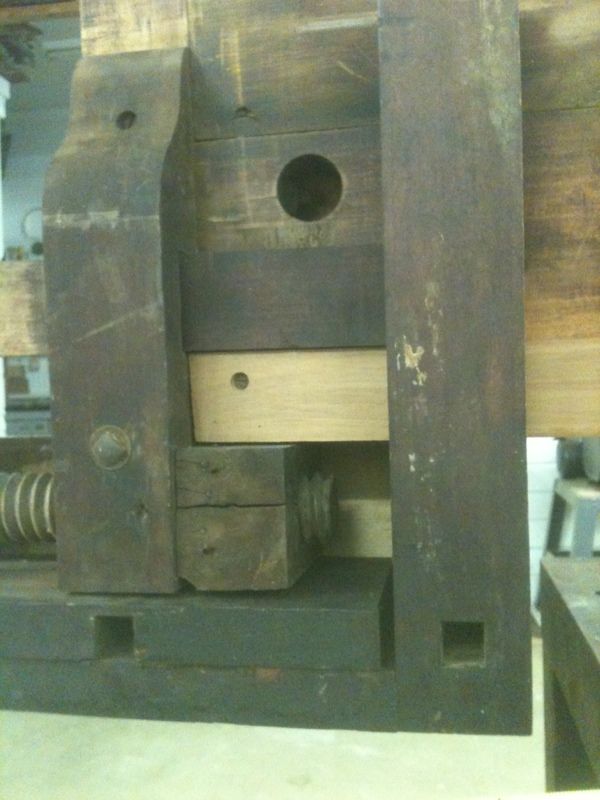 It actually isn't as weird when you see the nits and grits.
Can't show you inside the actual tail; I glued that up as part of the repairs I had to make when I got the bench a couple years ago. That's also why a board underneath looks new: The orig was split, so I fashioned a replacement then waxed everything up before putting it all together.
Hope someone finds this useful in some way. And I'm willing to get additional pics if it'll help, just let me know.
-- Don't anthropomorphize your handplanes. They hate it when you do that. -- OldTools Archive --
---