EDIT: Updated to eliminate PB BS. Smitty
So there's a bit more that has to be done before finishing the overall carcase of this wall hung tool cabinet to be, and it's all about dados and stopped dados. Quite simply, the cabinet will be divided into two distinct parts: a lower section that has a tambor door and storage for two jack planes (cambered #5 and #62), then an upper section that has a pair of doors with 'depth' storage inside.
So the first thing to do is create the joints for the divider as well as the bottom to the overall cabinet. Here's a pic that shows the extent of the 'serious planning' this project has experienced re: layout to date…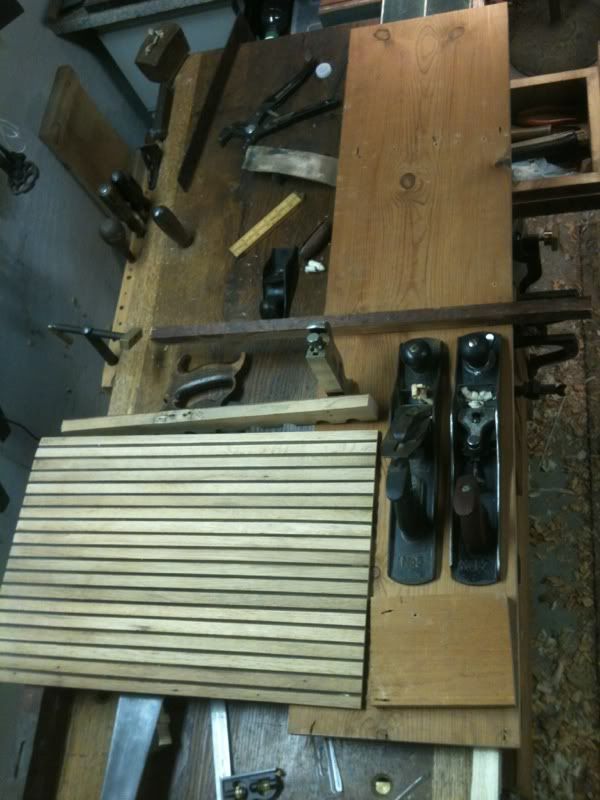 Bottom first, and it's the hard way. Mark the lines, sink the chisel lines and work the router plane 'til the bottom of the dado is reach.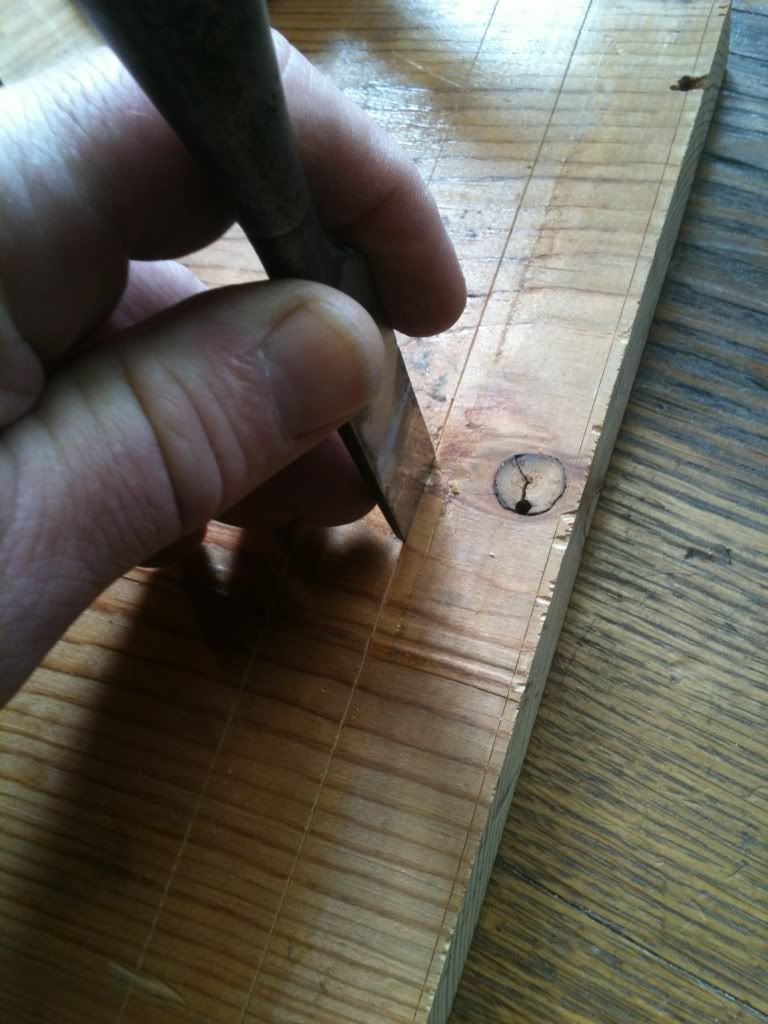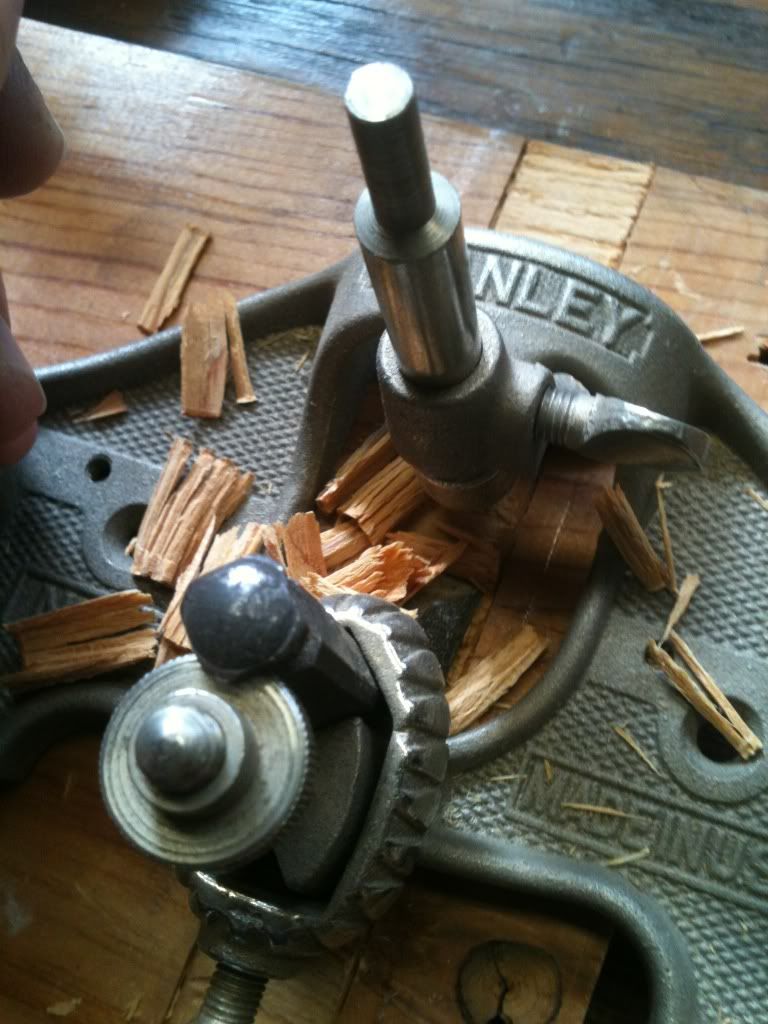 Then I marked out and 'chopped' the stopped dados for the horizontal stuff that will clearly define the top of the cabinet from the bottom.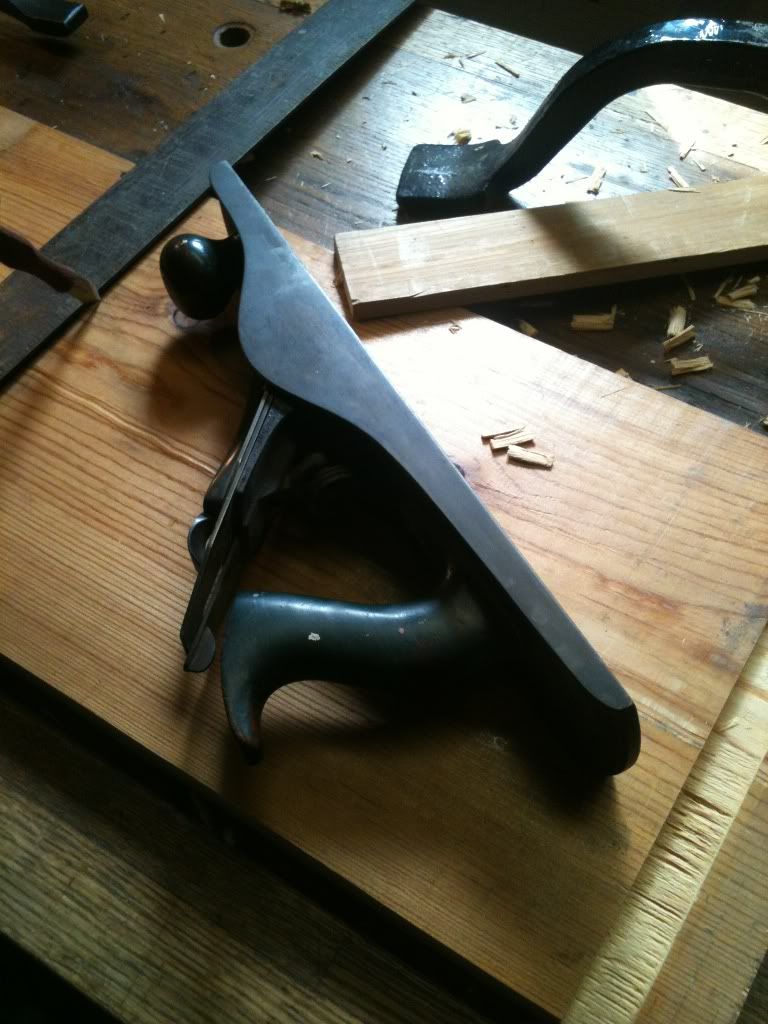 Then marked the stopped dado line to finish the install finish.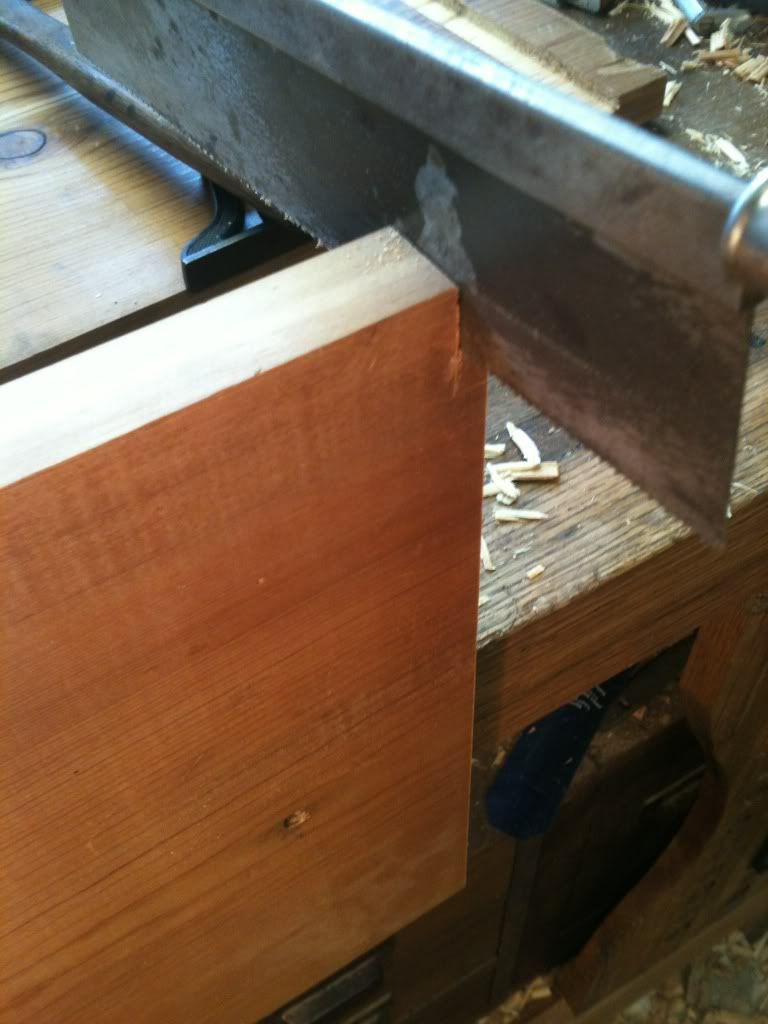 Success!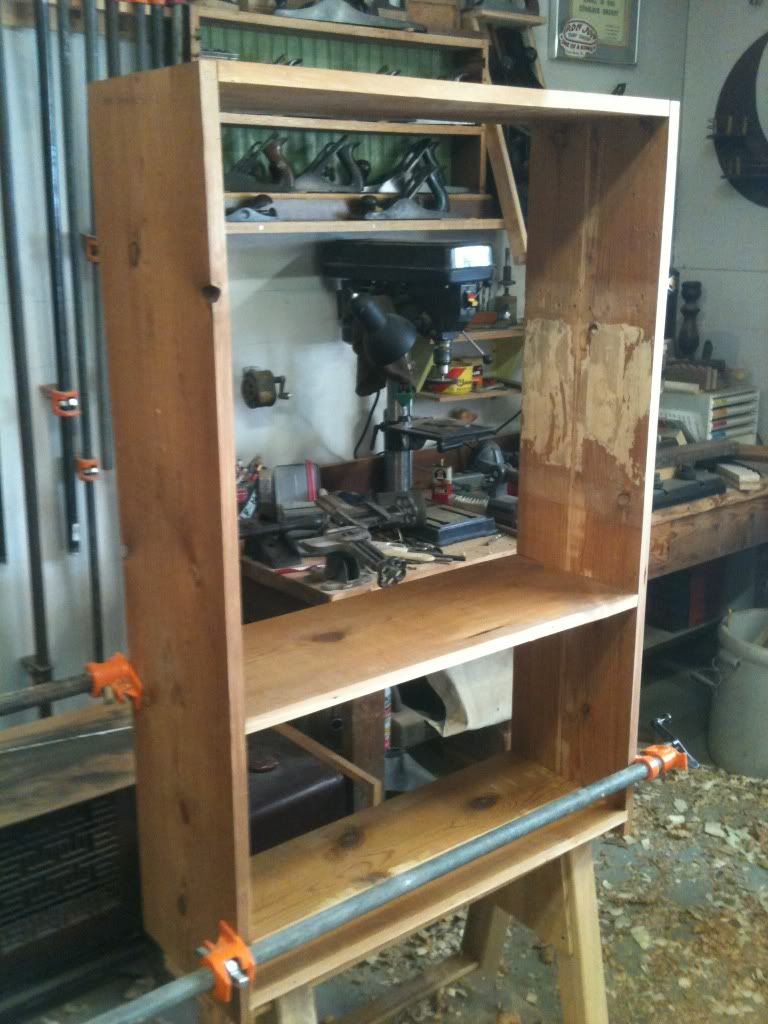 ... just have to clean it up a bit, because reclaimed material can sometimes look, well, used… :-)
All of the salvaged lumber featured a very bad (and persistent) double line of raised material that posed a challenge for the router and just looked bad.
Initially I used the #18 block to knock it down.
But a slightly cambered #5 1/4 turns out to be my go-to rough work jack plane for work like this… Lighter, like a scrub, but not as heavy on the removal. A quick shot of before-and-after: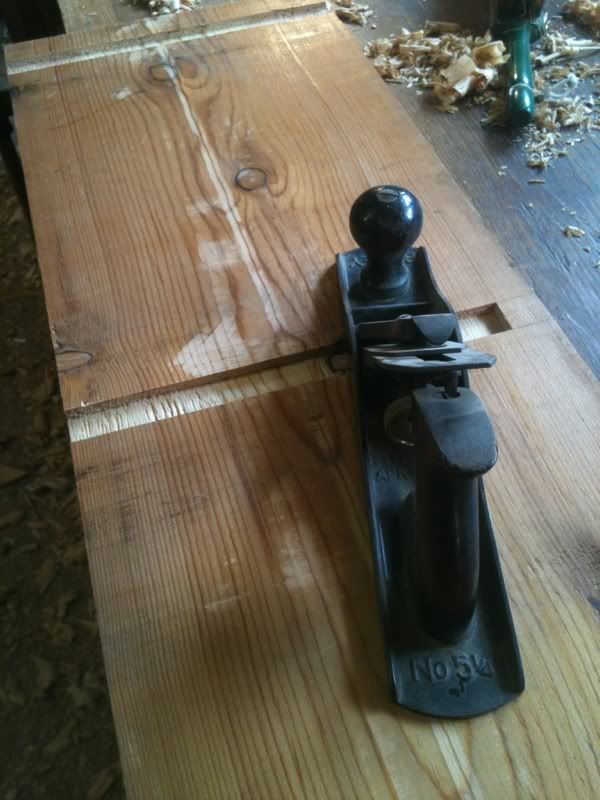 That's all for now. Future moves include a bit more of the dado thing, and an actual use of some of the original donor hoosier cabinet material! Huzzah! :-) Thanks for looking.
-- Don't anthropomorphize your handplanes. They hate it when you do that. -- OldTools Archive --
---