EDIT: Updated to eliminate PB BS. Smitty
The Inspiration Piece features a couple of partions with great curves that I want to replicate in my cabinet, so I pulled out paper, pencil and scissors and set about tracing one of them.
The original:
Put on paper:
I did the glue-up of the panel last week, and planed it true and smooth.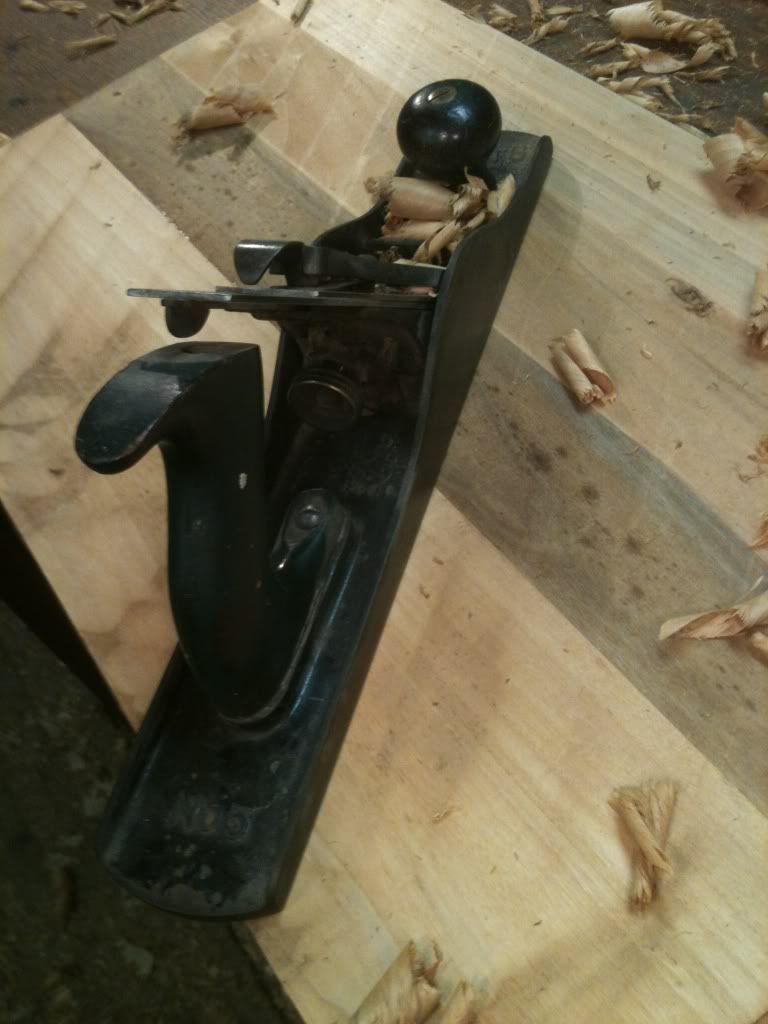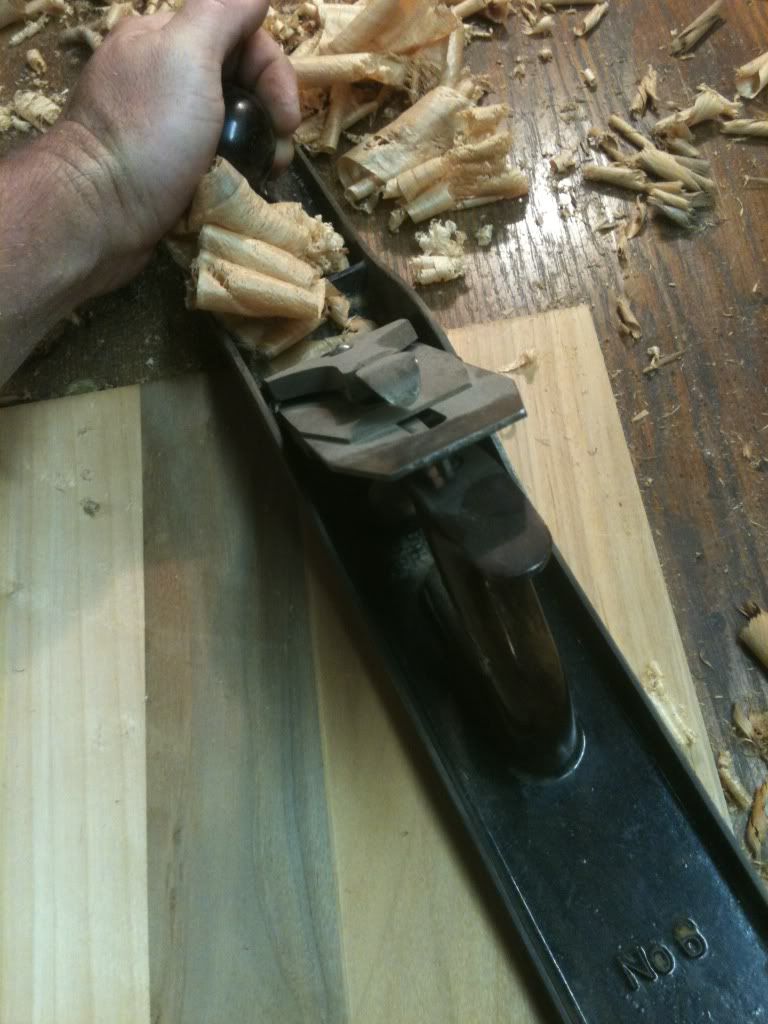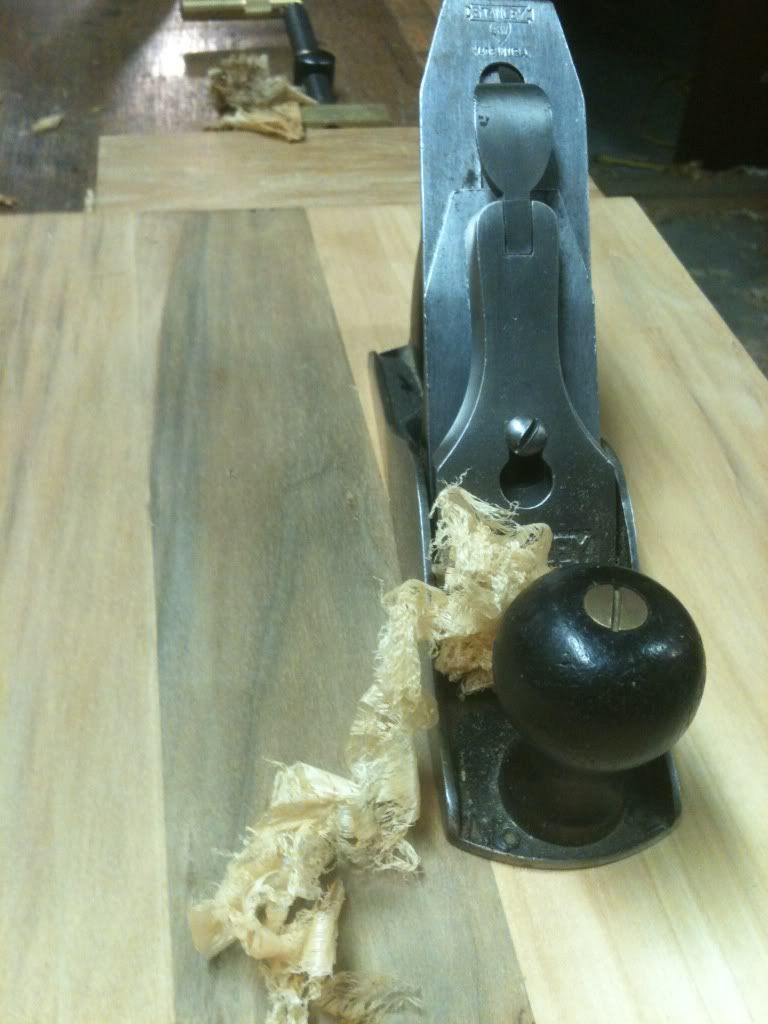 The orig is 21" and that means the pattern is not 'to scale'...
But a photocopier came to rescue… I Shaded the profiled edge of the pattern and reduced the copy 78% to get to the 15" range needed for this build. Ready to trace onto the partition: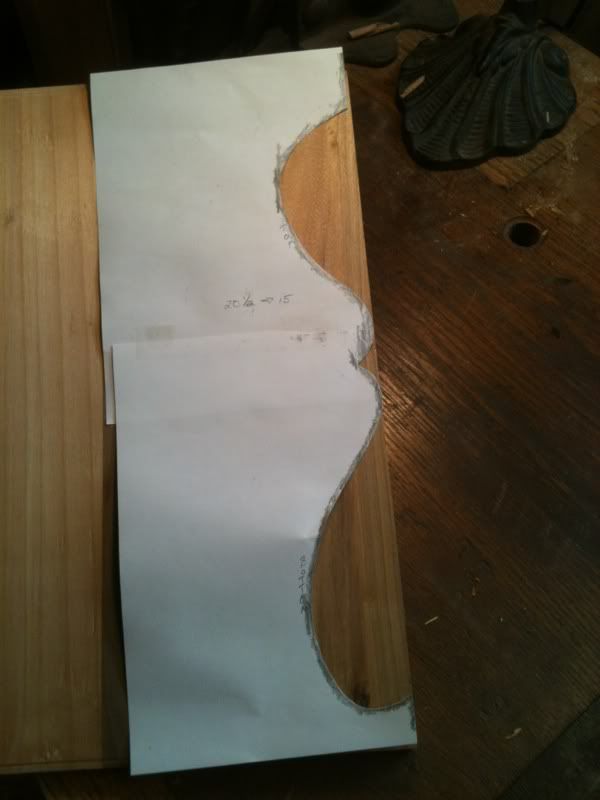 Cuts made with the coping saw (no scroll or I might have tried that), turned the blade to a couple of angles and it went well. Then some rasp work. (Saw handle refurb skills are tranferable!)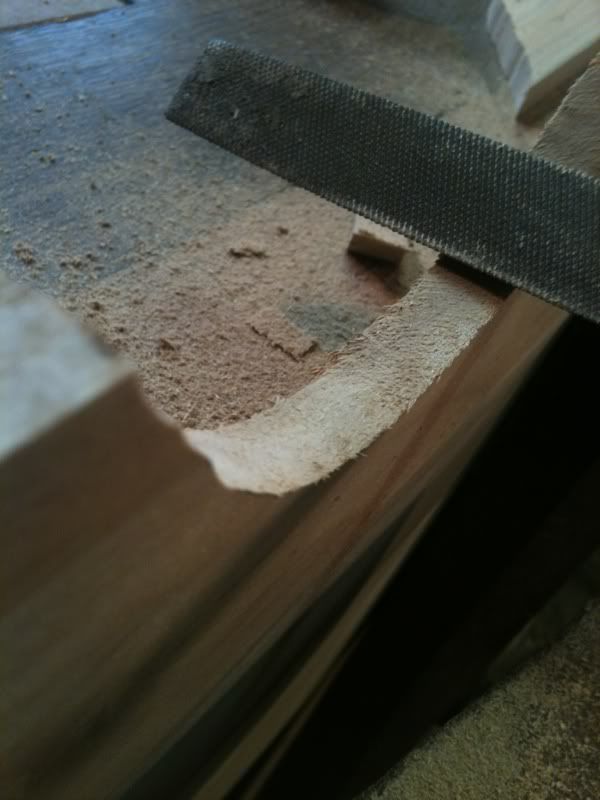 Sanding through 220 grit for now, and it looks pretty good!
How does this fit into the cabinet? Well, that's the next installment, perhaps.
-- Don't anthropomorphize your handplanes. They hate it when you do that. -- OldTools Archive --
---