EDIT: Fixed the pics to avoid the PB BS. Smitty
Used the #8 to get one good edge, 'cause the boards needed help:
Measured set (max) width to repeat on each board, 10 7/8", tranferred it to the panel panel gauge, and marked the other edges of each board…
Fasten the stuff to the bench and joint it for staight and width to the scored line.
#5 jack goes to town.
NOW we're good to move forward… From jointing to joinery!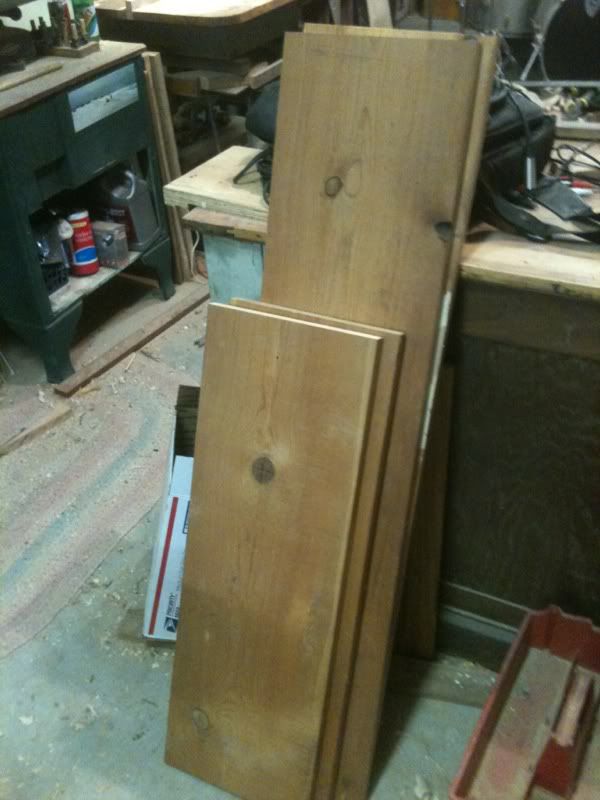 -- Don't anthropomorphize your handplanes. They hate it when you do that. -- OldTools Archive --
---