There are so many outstanding saw restorations on LumberJocks, I hesitate to post my first attempt. But I have a cheap saw that has the potential to be a good user, so here goes.
=========== Edit #3 ===============
Now a third saw, a D-8 thumbhole variety….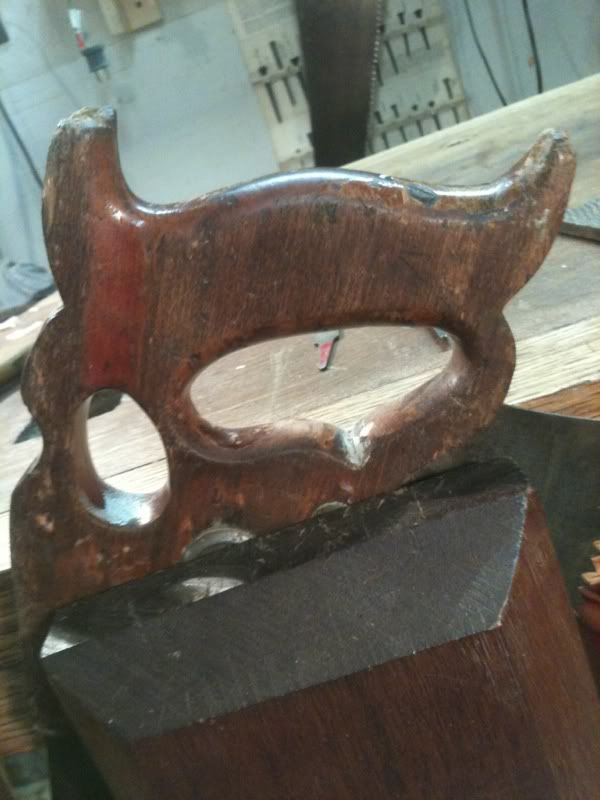 See blog entries in posts below.
=================================
========== Edit #2 =================
Okay, here's another saw for my own type of refurb. First I drilled a 'new' blade to match up with a keeper handle:
Now I'll clean up / polish the nuts, strip and sand the handle, clean and oil the blade, then soak the handle in tinted BLO before pulling the parts together. Update / completion will be posted below. ==================================
The tote drew me to the saw in the first place, which was at an outdoor flea mkt area in a neighboring town. I went back a week after seeing it initially and paid the $1 asking price. Here are the as-purchased pics:
Took it apart, and the blade went into a makeshift Evaporust tank for a day or two.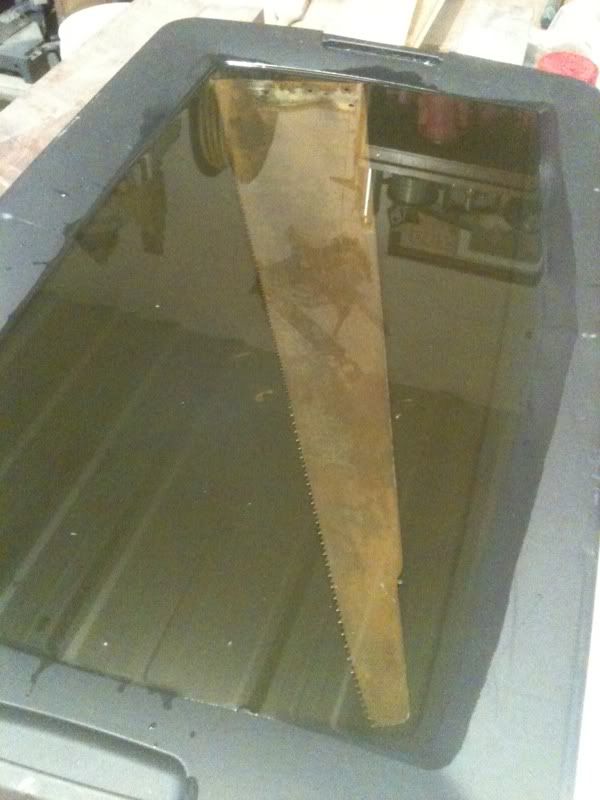 Now for the tote. It's fancy in it's carving, and obviously well worn. Someone loved the saw, and it's clearly an everyday user from someone's past. Problem is a missing upper horn. I used a 1" chisel to flatten the chipped surface, and even after an initial effort there's evidence the horn's base was sanded over OR worn smooth by hand over the years… So the piece I add will be shaped with rasp, saw and file to something, but first and foremost needs complete contact at the glue surfaces.
The saw on the left is the donor, and a cut of it's horn was made:
More chisel work, some sanding, paring, etc. and I have an oversized donor piece glued in place to set until I try shaping it.
More to come!
-- Don't anthropomorphize your handplanes. They hate it when you do that. -- OldTools Archive --
---