Walnut Headboard Build
A quick project that is needed but is also a nice mental diversion from the daily grind. Material pulled from inventory is (very) rough cut 'wormy walnut' sapwood that isn't good for much, but is something around 5/4 thick and is long enough (and wide enough) to do the job before me.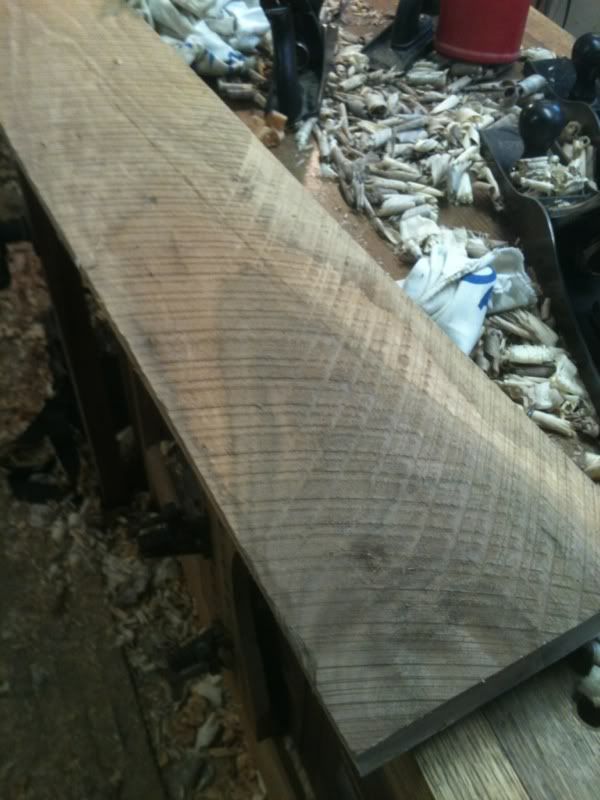 Using this for the rails, top and bottom. I'll joint one edge, work up the face, then rip the piece before deciding on what to do with any design element. Here's the cambered #5 'in action':
Traversed the face with the #5, then diagonally each direction, before hitting it with the #8 and #4 planes to get it in ready-for-finish shape. Did an angle cut on the table saw, dressed up with #8 jointer, for visual interest on the top stile, then hit the long edges / corners with the Stanley #28 cornering tool.
Here's how it sits so far.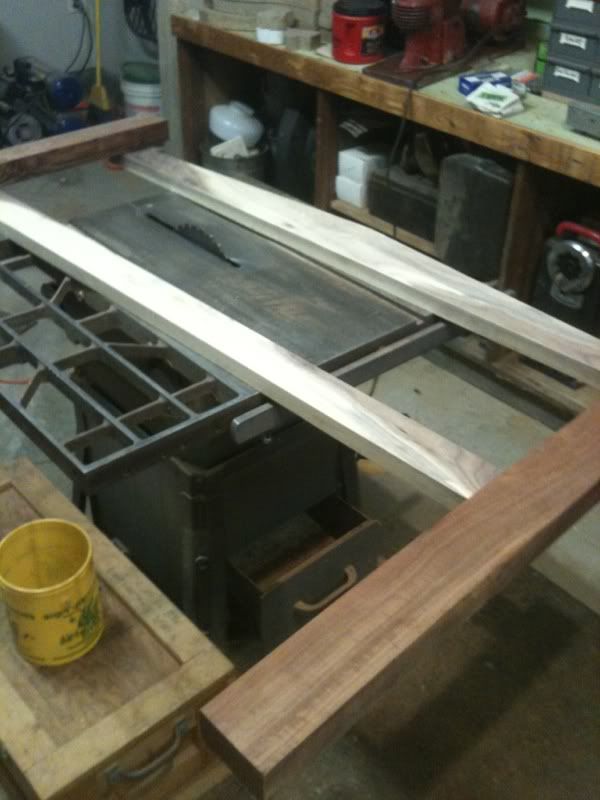 Stiles will be jointed with mortice and tenon to the rails that I cut out of thick walnut that really only had three good sides (which is perfect for a headboard that's going against a wall!). I'll draw-bore just for fun, but not before cutting some dados for some T&G panels (boards) inside the opening. A simple build, but one my son is looking forward to having in his room so his pillow quits slipping off the end of his bed…
-- Don't anthropomorphize your handplanes. They hate it when you do that. -- OldTools Archive --
---